Reading time:
8
mins
Moscato and Riesling are two of the best introductions to sweet wines that you could choose. They are both light, low on the tannins that give that dry-mouth feel (a big turn-off for many wine beginners), yet sweet enough on the palate to provide an easy, refreshing drinking experience. Unsure on which to choose? Read on for our guide to Moscato vs Riesling and you'll be able to make an informed choice – and learn a lot in the process!
Moscato vs Riesling: similarities and differences
Many wine drinkers might be unable to differentiate Moscato from Riesling, but they are definitely not the same. The most obvious difference is that Moscato is quite a bit sweeter than Riesling, so, if you're a complete beginner, then we recommend starting with Moscato and eventually going on to try a Riesling.
Delving further, these two wines are made from entirely different grapes. Moscato comes from the green-skinned Muscat Blanc grape, which has a long history (some theories date it back to Ancient Egypt!) and over 200 different variations, which each produce different styles of Moscato wine.
Riesling, on the other hand, comes from Germany, although the Riesling grape is grown far and wide, including in Canada, Australia and the United States. It is less sweet than Moscato, and some Rieslings, such as bottles that say kabinett, are actually quite dry.
A quick guide to Moscato wines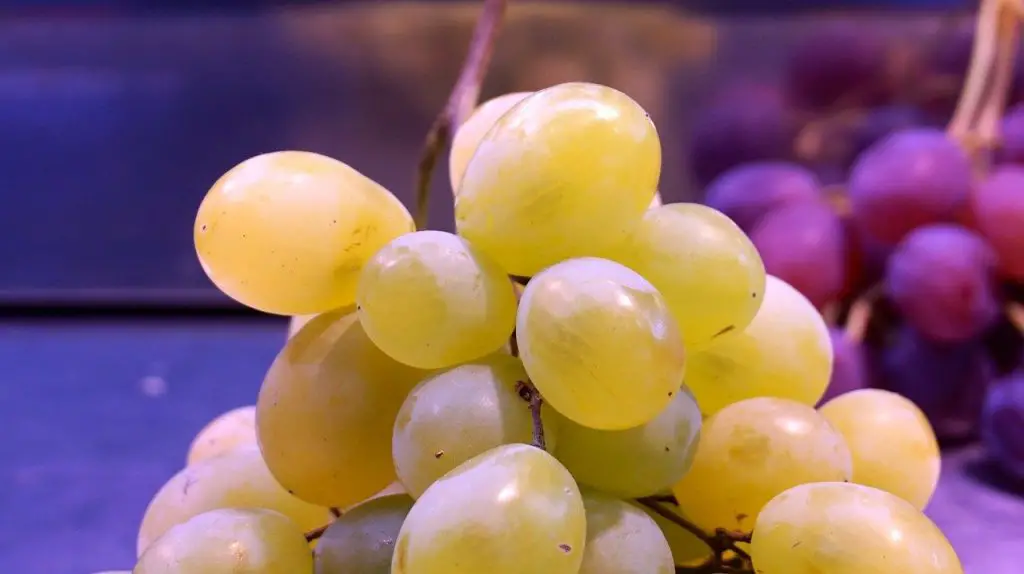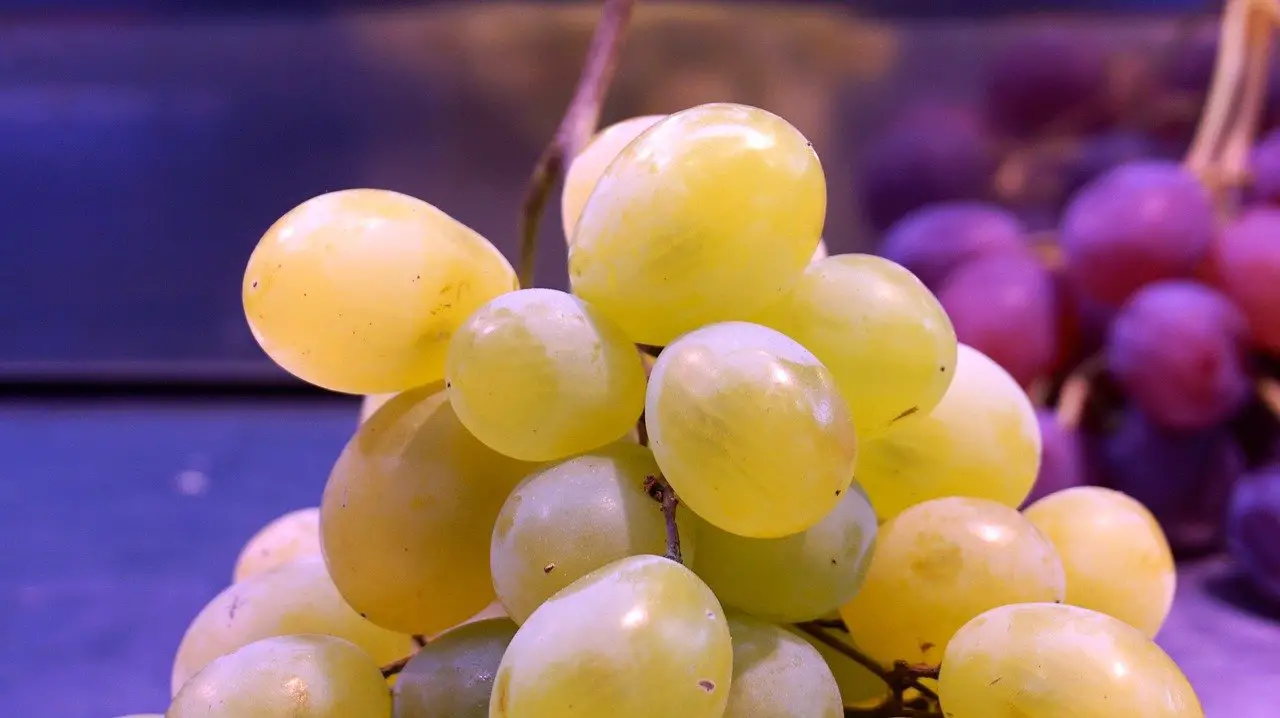 You might see lots of different labels that look or sound like Moscato – Muscat and Moscatel come to mind – but remember that Moscato is just the Italian name for the whole family of Muscat grapes. It is very aromatic (think peach, tropical tree fruits and orange) with a very light touch on the palate. Extra bonus: Moscato often has hints of fizz, thanks to the way it is bottled with trace amounts of carbon dioxide. The fizziest Moscato is called Moscato d'Asti, a sparkling wine produced in the Italian region of Asti.
The most prominent characteristic of Moscato, though, is its sweetness. It comes with quite a bit of the natural grape sugar (residual sugar, in wine terms) still intact, because fermentation is stopped early. More to the point, the Moscato grape is naturally very sweet anyway – among the sweetest grape varieties there is.
All of this comes together to give the Moscato we know and love – a light, sweet and slightly fizzy delicacy enjoyed by wine drinkers around the world. But there are other things to keep in mind when looking at the qualities of Moscato vs Riesling, for example.
A quick guide to Riesling wine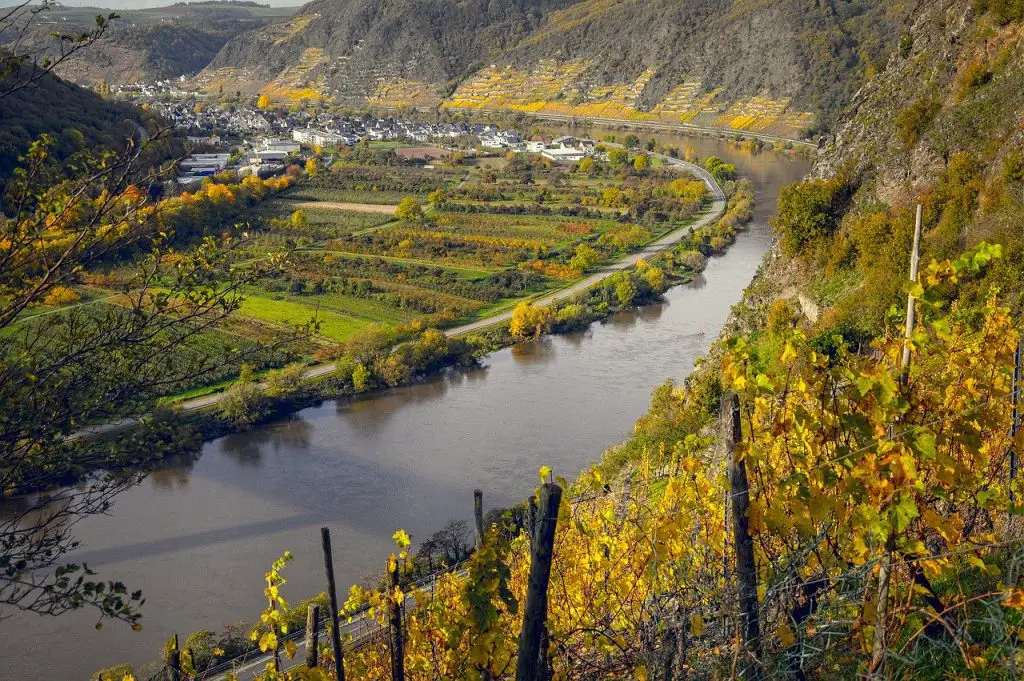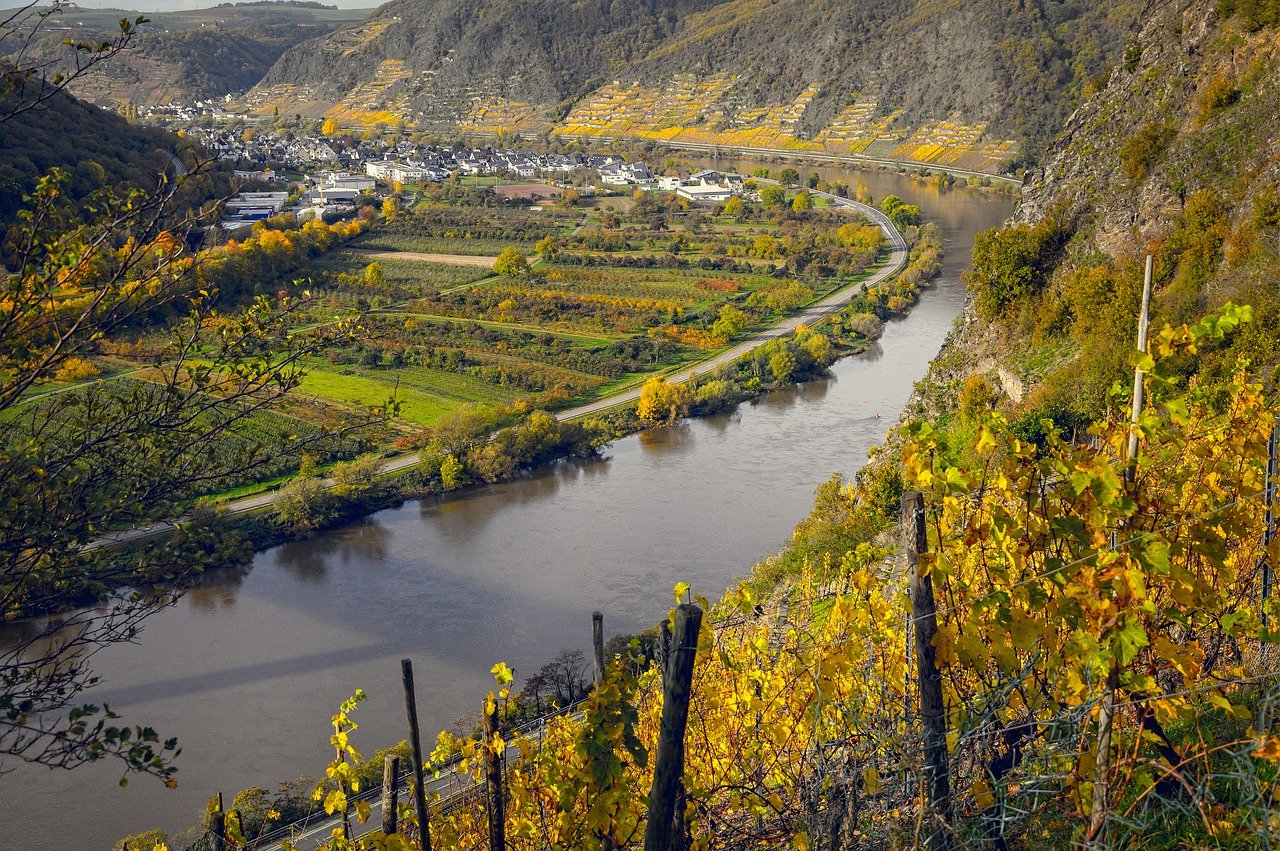 Riesling is Germany's biggest wine export, and for good reason. The light-to-medium bodied, sweet white wines of the Nahe, Mosel and Pfalz wine regions in Germany have found universal appeal for their infinite capacity for refreshment. 
On the nose, expect nectarine and limes, but also peach (which can found in Moscato, too, interestingly enough). It tends to be quite high in acidity, which sometimes puts off novice wine drinkers, but luckily the natural sweetness of the Riesling grape balances this out.
This is what makes Riesling slightly more complex than Moscato: natural sweetness balanced out by a kick of acidity. Harmony in a glass. 
Riesling also ages very well, and the finest examples will have been aged for 20 years or more.
Moscato Food Pairings vs Riesling Food Pairings
Now you know about the differences between Moscato vs Riesling, you're probably wondering how they pair with food. Consider the following points:
Moscato is sweeter than Riesling, so it should be matched with sweeter foods, particularly dessert. This is about congruence in wine pairing (sweet with sweet, light with light, etc), which sommeliers tend to use when pairing sweet wines. 
Riesling has that refreshing acidity to it, so it pairs well with light, refreshing foods. More interestingly, though, you can use a complimentary wine pairing (the opposite of congruent), to balance out the flavors of spicy foods with the unique, acidic sweetness of Riesling.
A fantastic food pairing for Moscato, for example, is a Moscato with cheese, particularly French chèvre, served as a dessert. You could also look to enhance the aromatic qualities of Moscato with an equally aromatic dish, like honey-glazed pork, lemon chicken, or grilled sardines.
Our personal favourite food pairings for Riesling are the type of slightly spicy dishes alluded to above, like Thai salads, spicy tuna and kung-po chicken. Notice that these dishes are still light. We don't want to go too heavy on Riesling food pairings, because heavier dishes will overpower the delicate structures of the wine. 
In general, looking at Moscato vs Riesling for food pairings means looking at very light, sweet and aromatic plates for Moscato against slightly more adventurous, main course type dishes for Riesling. 
Moscato vs Riesling: alcohol content
You might be wondering where Moscato and Riesling stand on the ABV scale. After all, this is a very important consideration, especially if you plan to be chugging down a bottle at lunch.
To cut a long story short, Riesling tends to be stronger in alcohol than Moscato. It typically contains about 8-9% ABV, and the drier Rieslings (kabinett) can contain even more. 
With Moscato, you usually get around 5.5% ABV of alcohol, which is very low on the grander scale of alcoholic wines. That doesn't mean you can't get stronger Moscato wines – some of the drier Moscatos, like Muscat d'Alexandria, can go up to 10% ABV. Generally speaking, though, Moscato is a low-alcohol wine which will take more than a couple of glasses to have a pronounced effect on your sobriety. Depending on your tolerance, of course.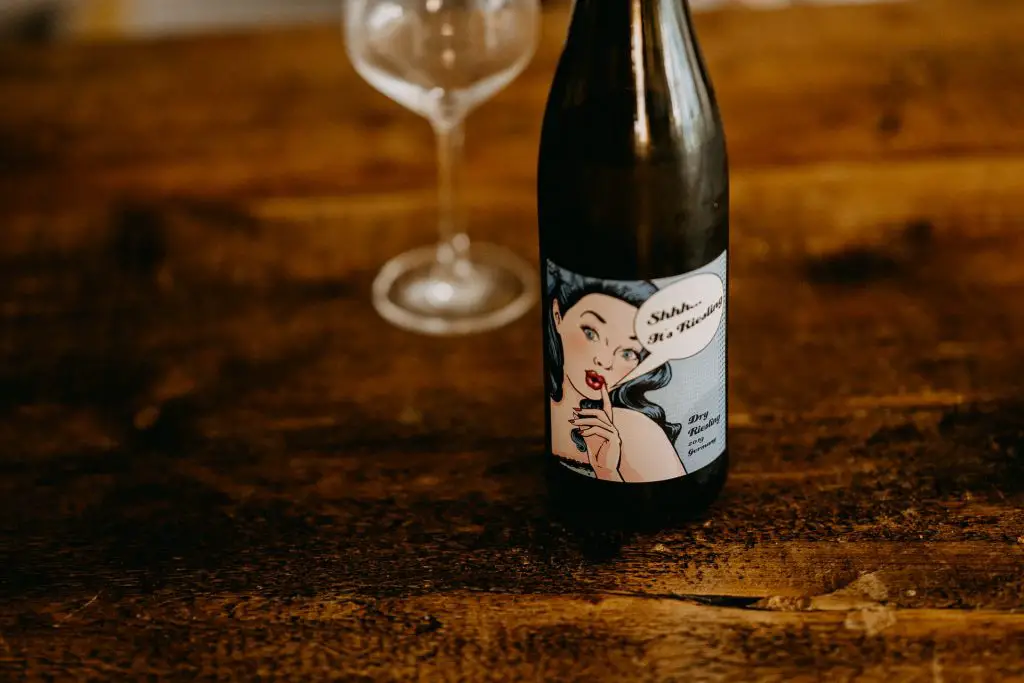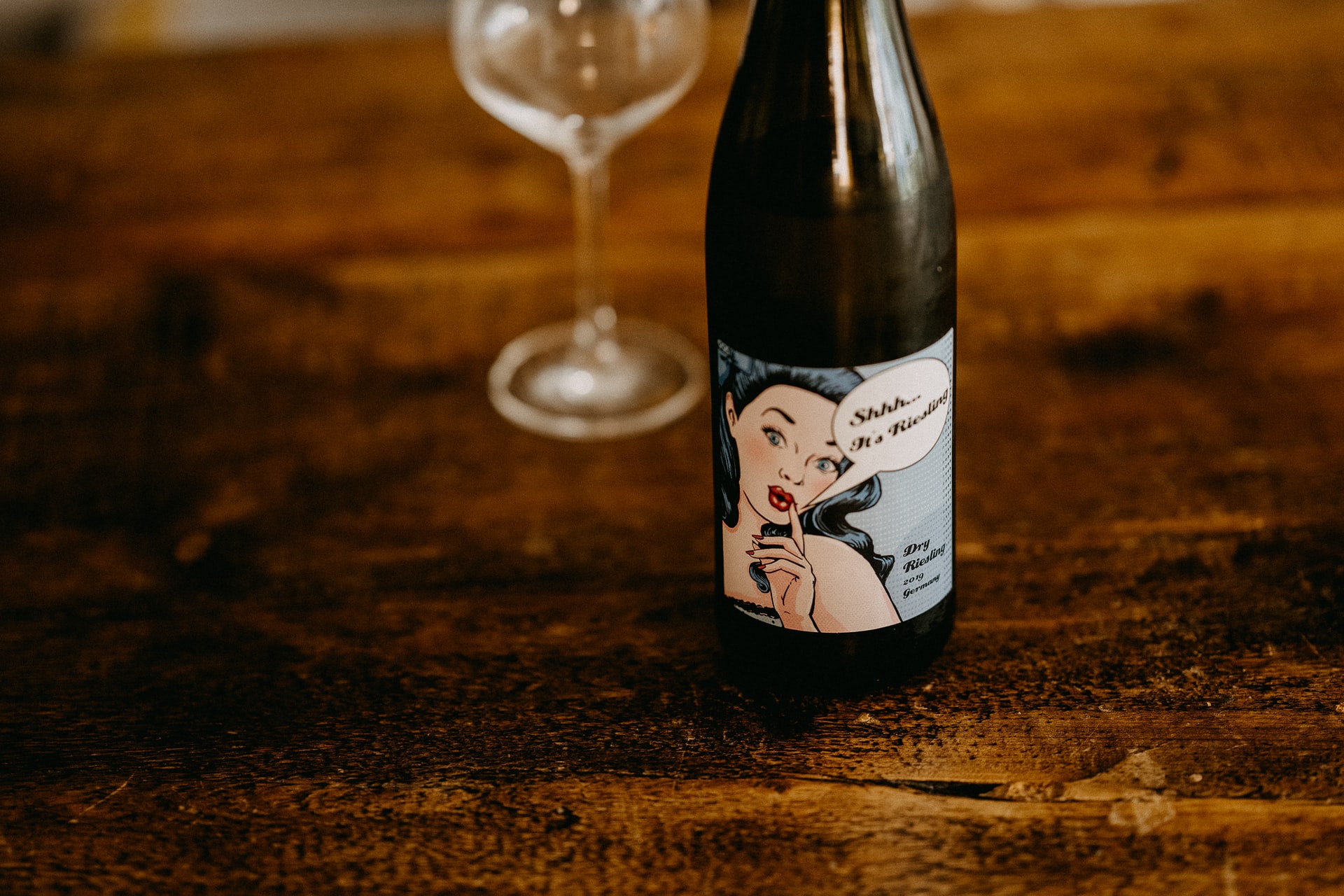 If you consider the earlier point about residual sugar in wine, this makes sense. Sugar in wine grapes is what eventually turns into alcohol. But if you stop fermentation early – as is the case with many Moscato wines – you get more sugar left over (a sweeter wine), and less alcohol in the final product (a lower ABV).
That's not the entire reason why Moscato is sweet, because the Muscat Blanc grape is also naturally much sweeter than the Riesling grape. But it does play a big part in the millions of complex little processes that go into deciding the taste, sweetness, texture and alcohol content of a glass of your favourite wine – whether that's Moscato, Riesling, or something else entirely!
Moscato vs Riesling: price point
Moscato can be cheap, but if you're looking for something classier, it can get quite expensive. It's the same with Riesling.

You can pick up a St. Supery Moscato 2018 from the Napa Valley for a very reasonable $20. Other bottles can cost even less.

Riesling has similar mid-priced offerings, such as Brundmayer Kamptaler Terrassen. Both of these will give you a solid introduction to these wines. Or, for the true test of Moscato vs Riesling, get both!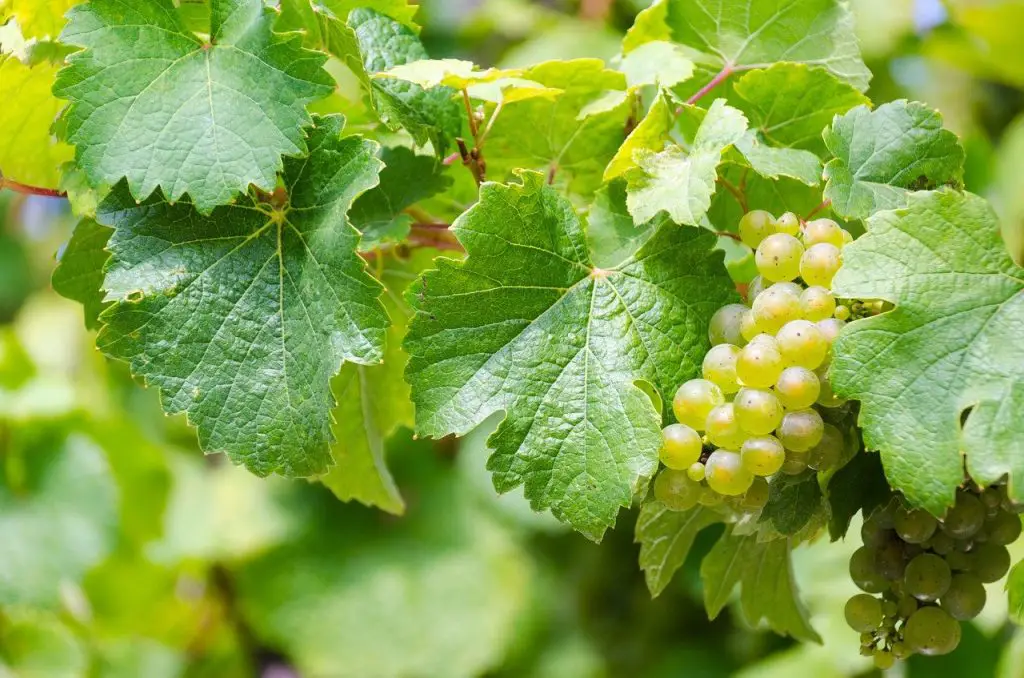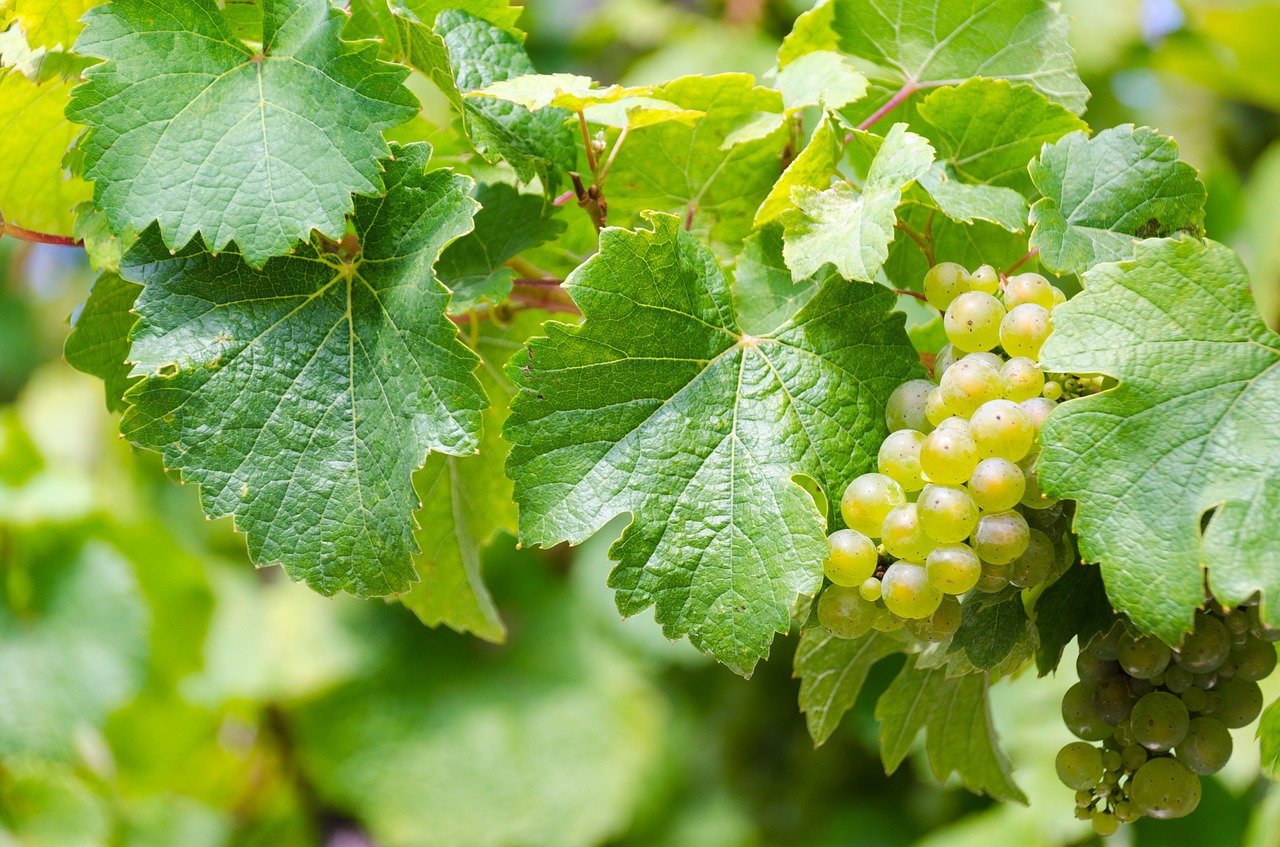 If you're ready to spend a bit more, certain Rieslings from Alsace (the French border region with region), can go for $50 – $60, and in some cases, a lot more. Check out Trimbach Cuvee Frederick Emile Riesling, for example. A high quality Moscato from the same region will cost you around $40.
As with lots of things in wine, there are no hard and fast rules. Variations abound, and they all depend on the presence or absence of various different conditions. Which brings us nicely on to our next point – there are lots of different types of both of these wines, and some of them don't play by the rules at all.
The different types of Riesling and Moscato
Riesling and Moscato both have their own sub-variations, although there are more types of Moscato vs types of Riesling.
Types of Riesling
Riesling is pretty straight-forward: you have three general types of Riesling, which go from sweet (the most common) to dry (less common), with sparkling Riesling as a fun little addition that is often drunk in Germany.
Sweet Riesling
Sweet Riesling, the type we've been talking about throughout this article, is the most common. Light, refreshing, biting acidity, and perfect for a summer's afternoon on the terrace.
Off-dry Riesling
Off-dry Riesling is the next 'most' sweet, but it is less sweet than normal Rieslings. They are popular, but they lack some of the sophistication in terms of acidity as sweeter Rieslings.
Dry Rieslings
Dry Rieslings, when done properly, are among the best and most sophisticated of all German wines. The best ones have labels saying Grosses Gewächs (a term alluding to the ageing potential of the wine). Increasingly, you can also find a selection of dry New World Rieslings that are also worth trying. 
Sparkling Rieslings
One of the most popular alcoholic beverages in Germany is Rieslingsekt, a fizzy, sparkling Riesling which is almost obligatory at parties and social gatherings. Considering just how popular it is in Germany, you do not find much outside of the country. If you do – snap it up.
Types of Moscato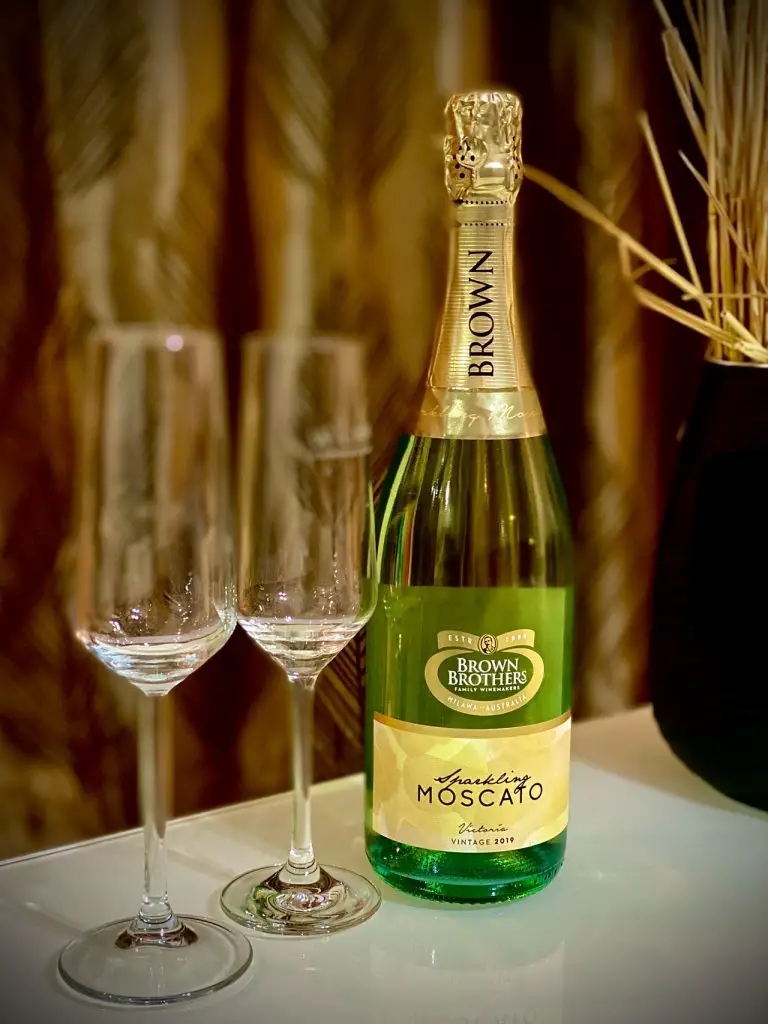 With Moscato, there are a few more different types to get to know. We've already mentioned Moscato d'Asti, the famously aromatic, lightly sparkling wine from Asti in north-west Italy. But you also have various other types, such as the following:
Still Moscato
Still as is not fizzy. This is the type of Moscato we have been referring to throughout this article. It's a white wine made from Muscat Blanc and other grapes from the same family, like Moscato d'Alexandria. You might see still Moscato called Muscat, Muscatel, Muskateller, Moschato – it's all still Muscat (catch the pun?), just translated and stylized for various different cultures.
Black Moscato
Sometimes also known as Red Moscato, this is one is the dark horse amongst Moscatos. Intensely floral with softer notes of spice, it is produced from the rare Black Muscat grape. The Italians produce it traditionally, but certain US wineries have started to offer this unusual, dark fruit flavoured treat
Moscato Dessert Wines
These are the sweetest of all Moscatos! Portugal has Moscatel de Setúbal, which also comes as a Portuguese red wine called Moscatel de Roxo, and the Spanish produce Moscatel sherry. New World varieties tend to be even sweeter – Rutherglen Muscat from Australia is a saccharine treat for only the sweetest of palates. You also have the well-loved Muscat Ottonel, which is produced as a dessert wine in Austria!
Pink Moscato is another very sweet and fragrant variety of Moscatel, and comes in two varieties: as a sweet wine made out of the Moscato Rosa grape variety, or as a pink wine that looks like a rosé but is actually a blend. The latter is best compared to White Zinfandel, or perhaps, in its mass-appeal marketing, to Beaujolais Nouveau. It's popular in Australia and the US and is actually a still white Moscato with red wine (usually Malbec) added after the fermentation process.
The Best Moscato and Riesling Suggestions
As with everything in wine, there's no better way to figure out Moscato vs Riesling than by trying the different wines yourself. Below are our top picks for both wines.
A classic sparkling Moscato d'Asti from the Italian commune of the same name. If you can find a vintage from 2015 or earlier, you're in for the real fragrant, fizzy taste of proper Moscato d'Asti.
This is a beautiful off-dry Riesling from one of the most historical German Riesling growing estates, Johannisberg. Five months of aging gives notes of peach and pears to sit along the lemon and lime peel fragrance.
Featured in Vinepair's 10 most popular Moscato brands in the world, this is a super rare and very expensive sweet South African Moscato that was only revived a few decades ago, after the 19th century phylloxera wine blight. Citrus, almonds and white flowers combine to create an absolutely amazing Moscato taste sensation.
The 2018 harvest produced some fantastic Rieslings, and this particular offering from New York winemakers Hermann J. Wiemer consistently scored above 90 points in wine reviews. Try this one for a taste of top-quality Riesling from the USA, away from its traditional German hinterlands.
More wine comparison guides