Reading time:
5
mins
Setúbal, located just south of the bridge from Lisbon, is the land of fortified wines. The region is named after a small fisherman port town of the same name. Setúbal wine is well-loved in Portugal and around the world, and the region produces a great variety of wines – most notably Moscatel de Setúbal, which is a type of Moscato wine.
The Story of Setúbal wine
The first cultivation of Moscatel de Setúbal is not known, although evidence suggests its history dates back to the Greek and Phoenician periods. It started to gain recognition abroad in the 14th century, when it was regularly imported by England and France. The grape even traveled as far as India during Portuguese colonial expansion.in the 15th and 16th centuries.
Setúbal is located just south of the Tagus river and along the Atlantic coastline. It's not a huge DOC region and covers a small basis. Setúbal produces red, white, rose and fortified wines.
Climate and Terroir of Setúbal
The climate in Setúbal is distinctly Mediterranean. Summers here are warm and dry, with winter months being a little wetter. The greatest risk for the Setúbal wine region is its close proximity to the Atlantic ocean, which creates higher humidity levels. That being said, the breeze ensures that vineyards stay dry and less at risk of mildew diseases.
The terroir offers a great variety for such a small region, from sandy coastal plains (home to some of Portugal's finest remote beaches) to limestone rich cliffs and crags that open to the rolling hills of the Serra Arrabida.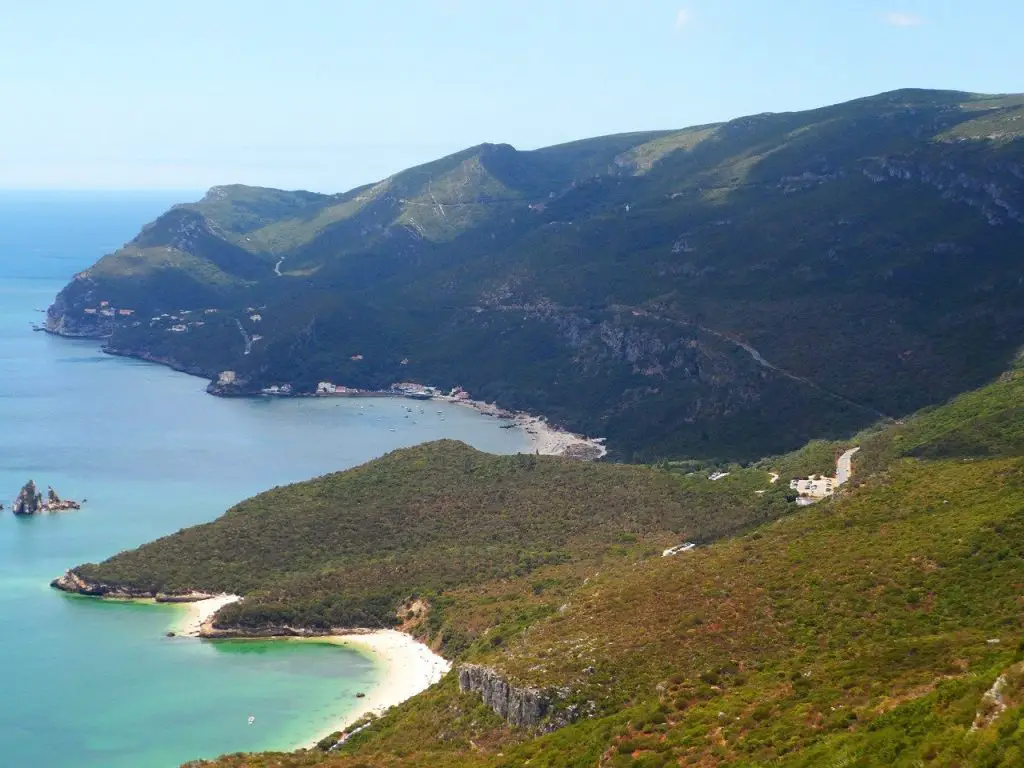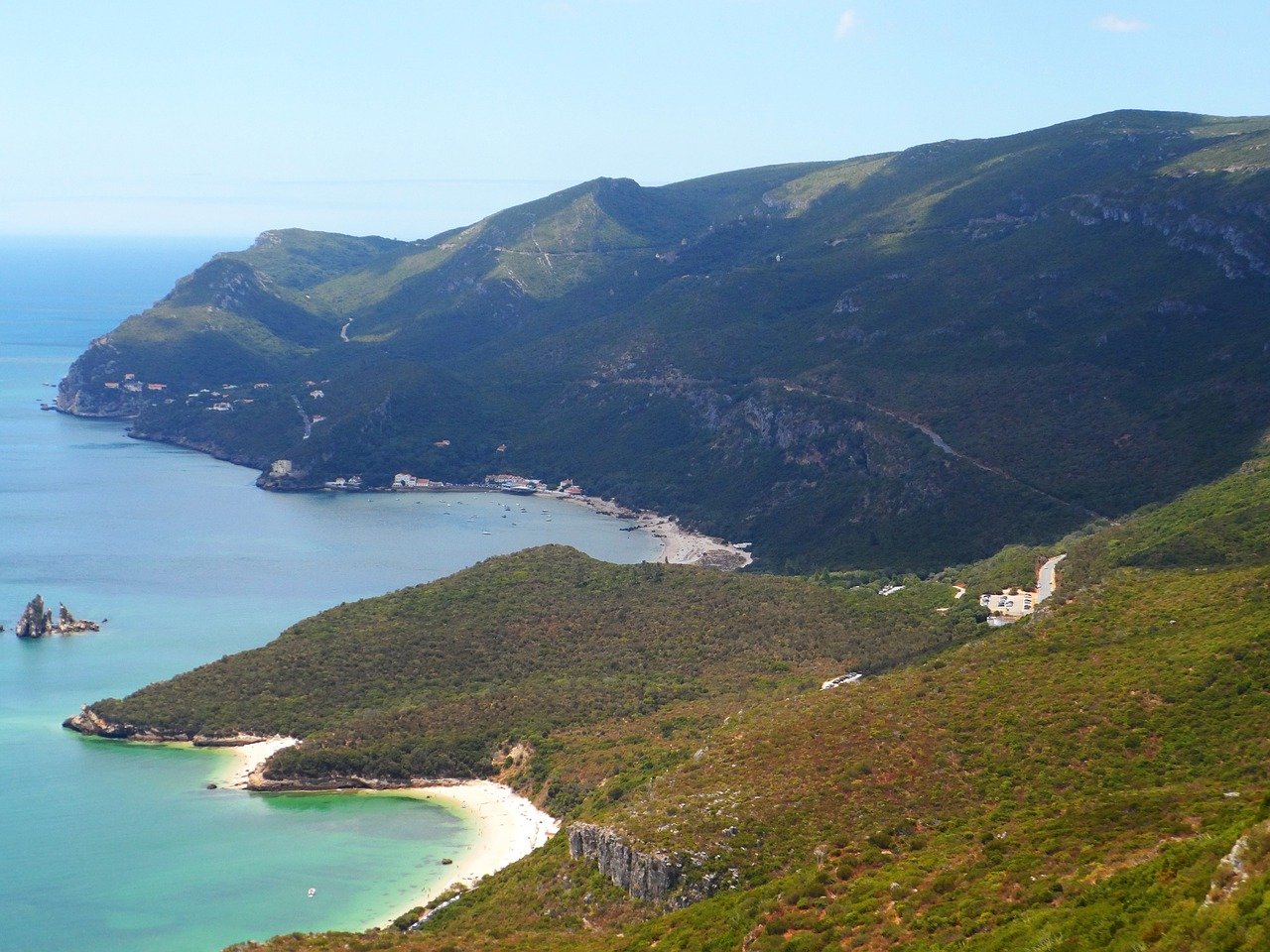 Sandy soils are great for creating the robust wines of Setúbal, as they allow the grapes to reach their full ripeness potential. As a result, big and flavorsome grapes such as Cabernet Sauvignon and Syrah are commonly planted here.
Setúbal Wine: Production and Characteristics
The key difference between Moscatel de Setúbal and other wines is the winemaking process that occurs after vinification. While most fortified wines use a pure grape spirit to stop fermentation before leaving them to age in wooden barrels, Moscatel has an alternative process. Highly aromatic Moscatel grape skins are added to the wine and spirit mixture to macerate over a period of time. This is what gives Moscatel its distinctive floral and intense aroma.
Pro tip: don't confuse Moscatel de Setúbal with other Muscat varieties, such as Moscato d'Asti and Muscat Ottonel – although made from the same family of grapes, these are different wines altogether!
A Setúbal Moscatel spends roughly five years ageing in barrels. This allows the fortified wine to develop its distinctive spicy flavor and unique orange color. High-end Moscatel de Setúbal bottles can spend much more time ageing. The distinctive characteristic of highly-aged Setúbal wines are the almost brown colour that develops alongside further intensified aromas.
Moscatel de Setúbal
Moscatel de Setúbal is the Portuguese name for the Muscat of Alexandria – the oldest of all Moscato grape varieties. It is usually served as a fortified dessert wine. This uniquely Portuguese white wine grape is renowned for its exceptional quality. Outside of Portugal, only a handful of regions in the world produce high quality renditions of this grape, including Malaga in Spain, Rutherglen in Australia and a small volcanic island off the coast of Sicily called Pantelleria. Each offers their own distinct flavour – we encourage you to try them all!
A Moscatel de Setúbal can be put on the market after roughly 18 months of ageing. It is golden in color (which darkens with age) and has strong citrus notes and jammy quality. There are four typical classifications for Moscatel, which mark its quality:
Superior: A minimum of five years ageing with an outstanding quality as signified by the Tasters Chamber
Reserve: Proof of an excellent quality obtained at the Tasters Chamber
Dated: by the year of Harvest – these are single variety Moscatels that haven't been blended
Not Dated: This means that the Moscatel has been blended with other grapes or years of harvest
A new Moscatel (younger than five years) has a fruity and floral flavor with a strong finish in the mouth that is not too intense in terms of alcohol. For older or Superior Moscatels, not only are they different in appearance with an almost golden hue, but one can expect dried fruits and rich nutty and spicy aromas. In especially old Moscatels it is even possible to get hints of coffee and chocolate notes.
Other Setúbal wines
Alongside the popular Moscatel, Setúbal shares the same geographical area as Palmela DOC, which is famed for its Castelão variety. Whilst it's planted around most of Portugal, the Setúbal Peninsula is highly regarded for its rich and well concentrated Castelão wines. This is because the thick-skinned grape is grown on sandy soils which produce low-yielding yet full-bodied and tannic red wines.
The red Castelão from Setúbal often have a rustic and wild fruity character typically observed in older wines. Acidity is as assertive as the tannins, which gives the variety especially good ageing potential. The most famous Castelão comes from the producer Jose Maria de Fonseca, who produced the periquita wine at a vineyard of the same name in the rolling hills of Setúbal. Today, the periquita is one of the most renowned and popular red wines in Portugal.
Setúbal wine food pairings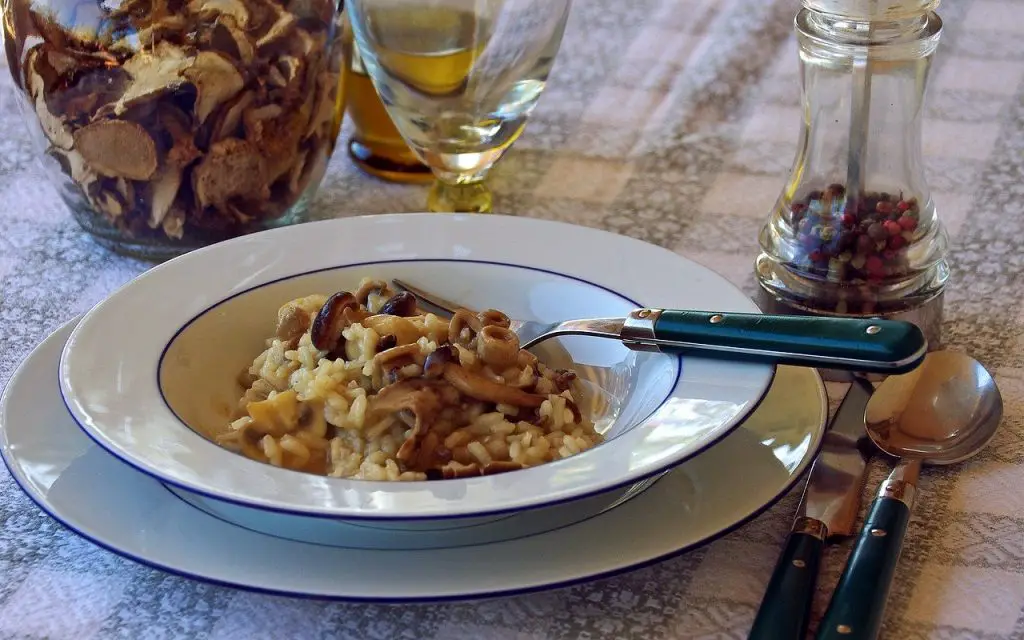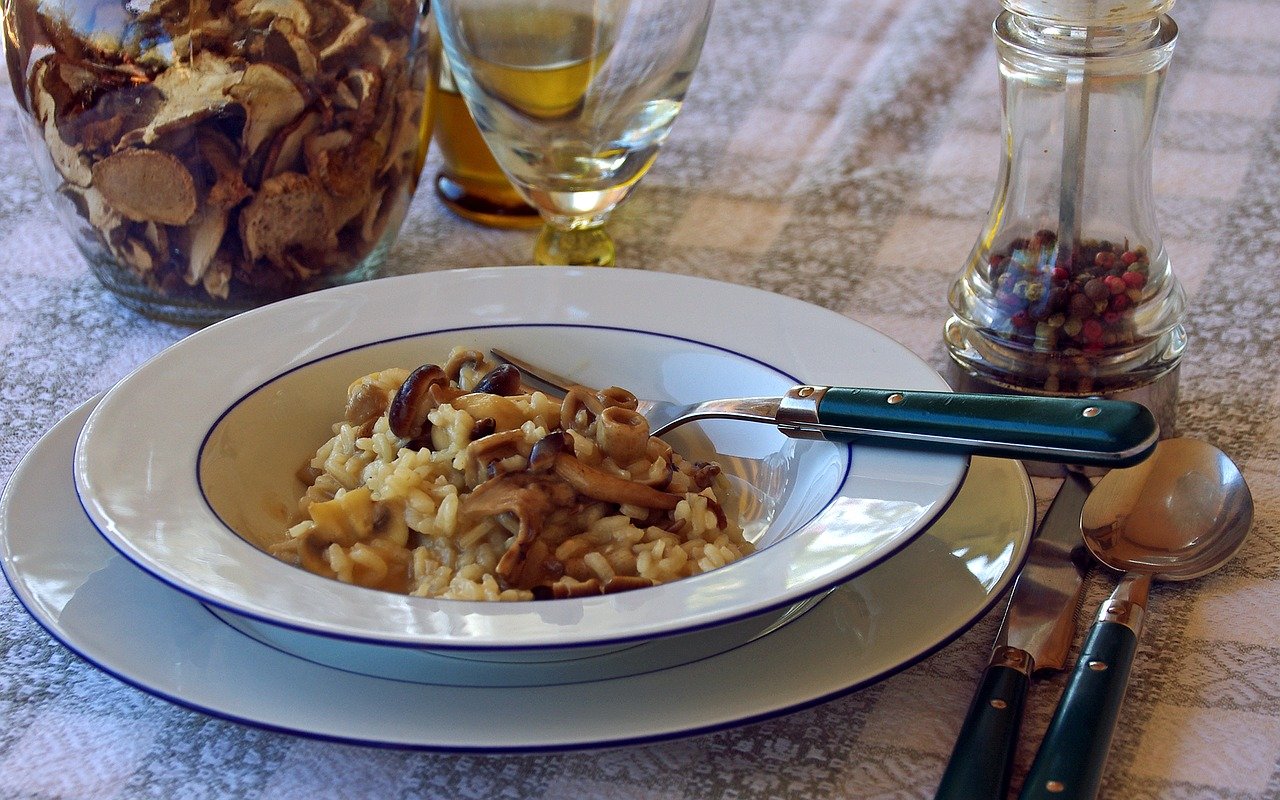 Given it's robust and highly tannic character, a full-bodied Castelão from Setúbal pairs best with highly flavorsome meaty dishes, such as grilled pork or mushroom risotto. 
The best pairings for Moscatel de Setúbal, though, are with sweet desserts. A typical Portuguese dessert will almost certainly contain eggs, sugar and almonds. Bold in flavor, the Moscatel de Setúbal is one of the few dessert wines that balances this perfectly. Never tried a Pastel de Nata with a Moscatel de Setúbal? We absolutely recommend you to do so! If you want to sample this alongside a cheese, we'd suggest a traditional soft and salty cheese produced in the same region referred to as azeitao.
---
Header photo credit: Pedro Ribeiro Simões at Flickr, licensed under a CC BY 2.0 license.