Reading time:
7
mins
Vinho Verde is a DOC wine region in the north of Portugal – more specifically, in the Minho area. It is a rich DOC, not only in wines, but in history, existing as a demarcated region since 1908. It is, of course, renowned for creating delicious youthful white wines – but how do you pair Vinho Verde with food?. Check out our 6 Portuguese-inspired Vinho Verde food pairing ideas!
What is Vinho Verde?
Vinho Verde is a wine region, not a variety. In fact, the 'Minho' is made up of nine sub-regions, each with their own unique micro-climate. Generally speaking, the area is cool, wet and rainy, with temperatures rarely reaching extremities. This creates a fresh and acidic wine. Granite soils are also common in the region, which adds a minerality to the Vinho Verde flavor profile.
An interesting fact that surrounds Vinho Verde is the alcohol-by-volume restriction. A Vinho Verde wine cannot exceed 11.5% alcohol. It was one of the production laws put in place in order to maintain the fresh and vibrant taste that is associated with a Vinho Verde wine.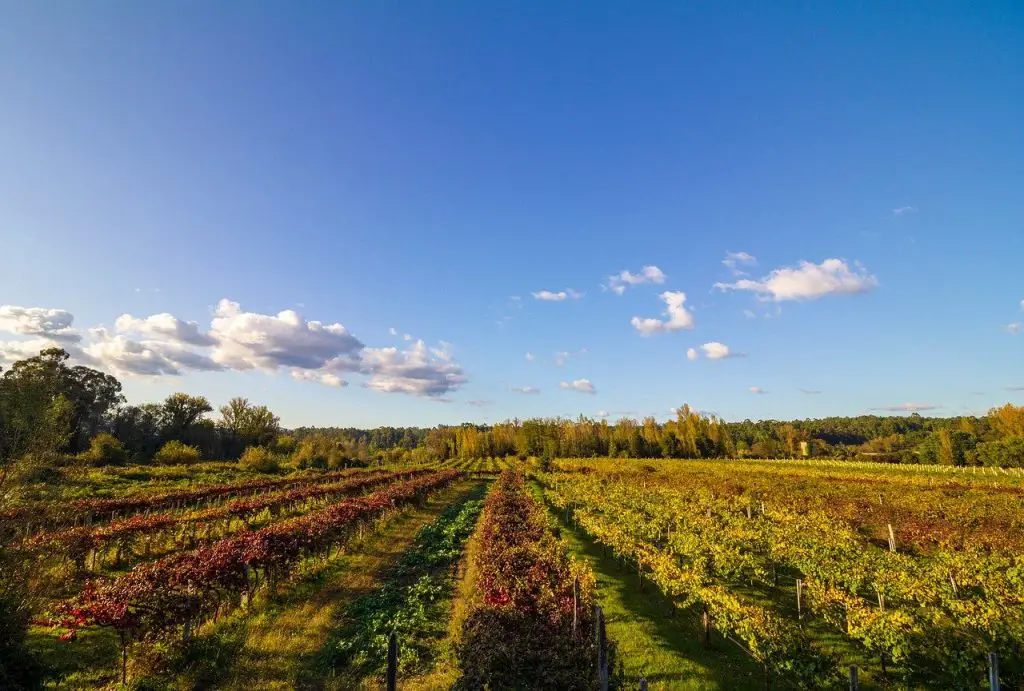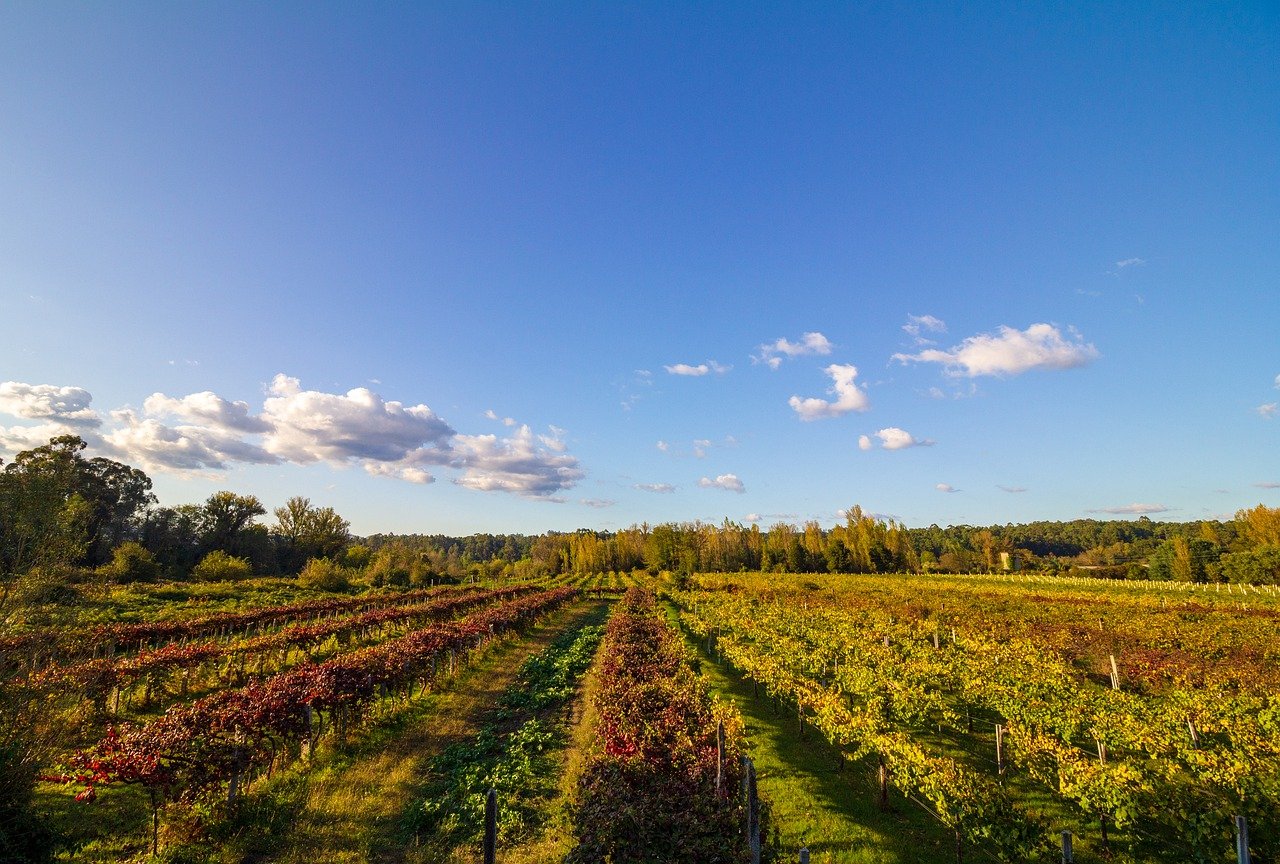 The most popular subregion of the Vinho Verde DOC is called Monção and Melgaço. Located just south of the Spanish border, the wines that come from here are seen as having the highest quality in the whole region. With smaller yields, wines here are exempt from the 11.5% alcohol rule, so the richer style is noticeably more pronounced.
Lastly, Vinho Verde is not green wine as directly translated. In fact, all types of wine are produced in this region – it's not only the popular white Vinho Verde wines, but also rosé, red and sparkling varieties. That being said, around 70% of the 15,500 hectares of vineyards that decorate this region are dominated by Portuguese white wine grape varieties. Alvarinho (referred to as albariño outside of Portugal), Arinto and Loureiro are some of the most popular native Portuguese white grape varieties to exist in the region.
How to pair Vinho Verde with food
To tell the truth, Vinho Verde wines are not always the easiest to pair with food.
If you've ever sampled a wine from this region, you might notice a slight fizz in the palette. Historically, this was because winemakers used to bottle the wine before it finished its fermentation. They knew that consumer preferences were tailored towards a light sparkle in their wines, that kept it fresh and bubbly. These days, though, most Vinho Verde is artificially carbonated to recreate that fizzy sensation.
Vinho Verdes are intended to be light and refreshing. It's rare to find a complex Vinho Verde that's been aged, especially outside of the Monção and Melgaço region. They are difficult wines to pair with complex dishes, because the wine can easily be lost amongst rich flavor profiles.
Pairing a Vinho Verde wine depends on which style of wine you're going for. They can be split up into the following types:
1. White Vinho Verde
Typically dry, with a slight fizz on the palette. The fruit flavors mostly from citrus notes, with slight notes of apple and pear, depending on the complexity of the wine..
2. Rosé Vinho Verde
Whilst also dry, fruity notes are a bit more prominent with a rosé Vinho Verde. One can expect summer berry flavors such as strawberry and raspberry. You still can find a slight fizz with certain bottles.
3. Red Vinho Verde
If you're looking for something even lighter than a Bairrada Baga, then a Red Vinho Verde is the closest you'll get to a crisp Pinot Noir in Portugal. Not made for ageing, these wines are light and crisp, best served chilled and not with a meat-heavy dish!
Whilst most Vinho Verdes are produced to be consumed young, it is possible to find some with great ageing potential. The Vinho Verde region has one of the few wines that typically come as single varietals in Portugal – Alvarinho, which has some of the best ageing potential in the country. If you can get your hands on a Monção and Melgaço sub-region bottle then expect hints of tropical notes on the palette. More complexity means there's a greater scope for food pairings.
The Best Dishes For Vinho Verde Food Pairing
1.

Peach Crostini with Casal Garcia Sparkling White Wine

Casal Garcia is one of the most highly regarded names in the Vinho Verde Region. Whilst their white and red bottles are for easy drinking, the sparkling offering has a little bit more complexity. Made from Loureiro, Arinto and Fernão Pires varieties, we'd suggest pairing this with a light tapas dish to be enjoyed as a summer aperitivo.

A crostini with a refreshing topping such as queijo fresco (fresh cheese in Portugal) and grilled peach with a drizzle of honey is the perfect balance against the crisp aftertaste experienced from the Garcia sparkling wine. Or, to keep things simple, dunk some delicious crispy bread into a Minho region olive oil. Olive oil from this region has an almost sweet almond-like after-taste, which acts as a perfect contrast against the acidity and bubbling sensation  felt from the sparkling wine.
2.

Red Vinho Verde with Grilled Sardines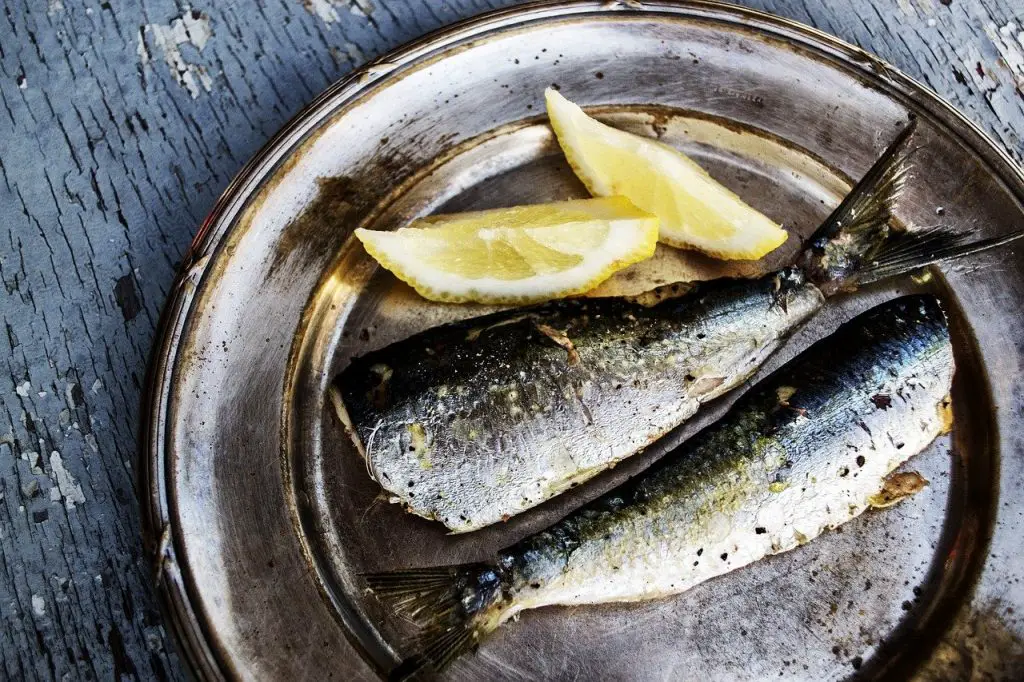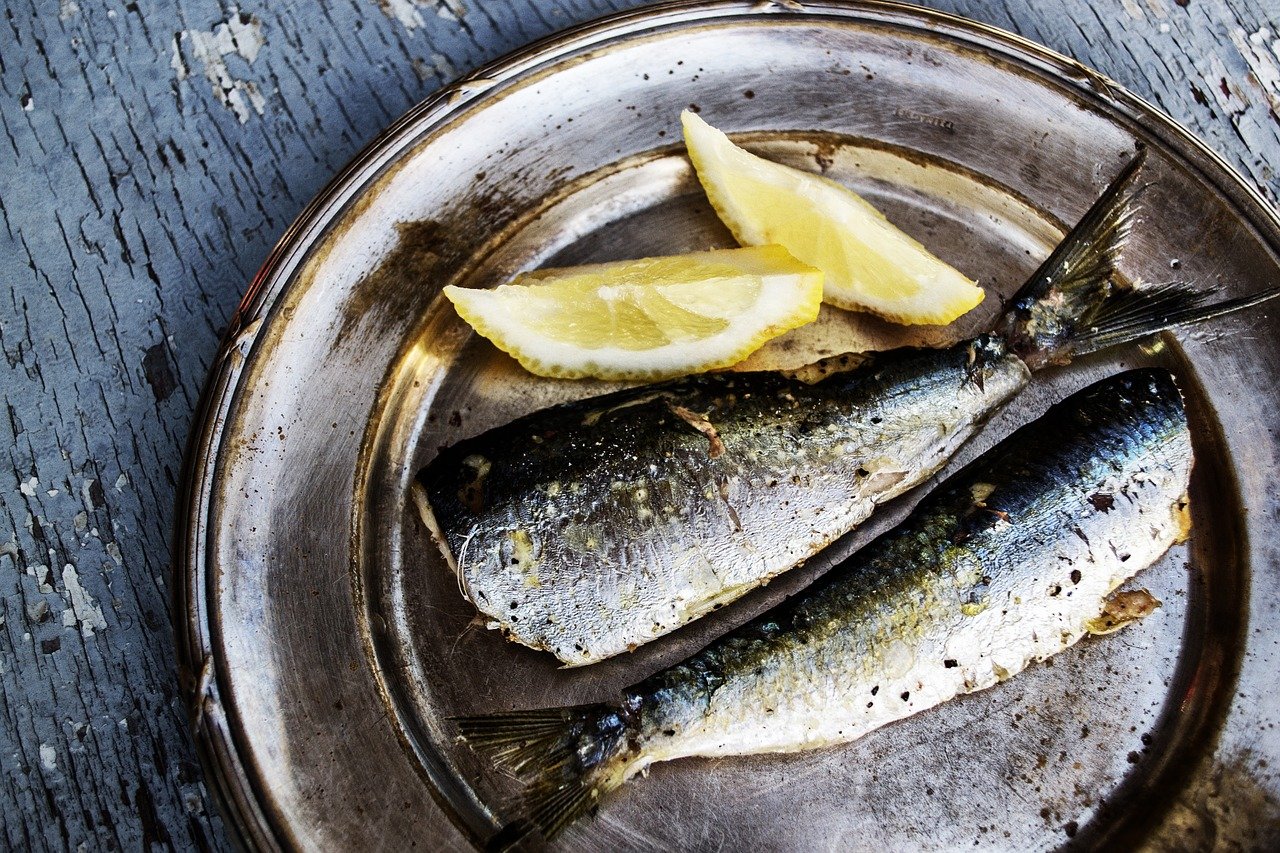 Red Vinho Verdes are often disregarded when it comes to the big players in the Vinho Verde region. A sketchy past reputation has led most people to shy away from consuming what they anticipate to be a 'bizarre sparkling red wine'. That being said, we believe that red Vinho Verde can have some of the greatest food pairing potential, thanks to its sharp kick of acidity. 
It doesn't get more traditional than grilled sardines in Portugal, which are best enjoyed in the month of June. The underlying earthy tones that come from the tannins in the grape skins make for a great pairing against the charred flavor that develops whilst grilling fish on the barbecue. That famous Vinho Verde acidity cuts marvelously through the flavors of the sardine, especially when bathed in local olive oil and served above  a slice of crusty bread. Mouth-puckering is the phrase that comes to mind when we think of this combination – we're almost certain that red Vinho Verde will be making an epic comeback!
3.

White Vinho Verde with Spicy Cuisine

If you've got a palette for foods that go big on spice, then we've got the perfect pairing for you. The low alcohol, zingy acidic and occasionally sweet notes of a young white Vinho Verde are the perfect match for cutting through fierce spicy flavors.

Recommended reading: Jerk Chicken Wine Pairing: 5 Unique Ideas

 A young Loureiro with subtle citrus and floral aromas matches wonderfully with seafood pad thai, which is a little more delicate on the spice and at risk of being overpowered by overly acidic wines. If we were to compare the food pairing to a traditional Portuguese dish, then a spicy street food pork sandwich bathed in piri piri sauce (also referred to as a bifana), which is commonly found on the backstreets of Porto, would be a great option.

The slight fizz diffuses any intensely hot flavors. It's one of the most popular cheap eats in Portugal. Given that Vinho Verdes are typically some of the least expensive wines found in Portugal, due to their lack of ageing, it's not uncommon to see a local washing down a bifana with a big glass of crisp white Vinho Verde wine. Sometimes a glass of wine is cheaper than a bottle of water!
We've already mentioned that Monção and Melgaço is the location to look out for if you're seeking Vinho Verde with a bit more depth and flavor. A fuller-bodied Alvarinho acts as the perfect match with dishes that offer greater complexity, mainly thanks to its tertiary nutty and toffee-like notes which create a lingering finish. It's this finish that is able to complement the heaviness associated with cream-based dishes.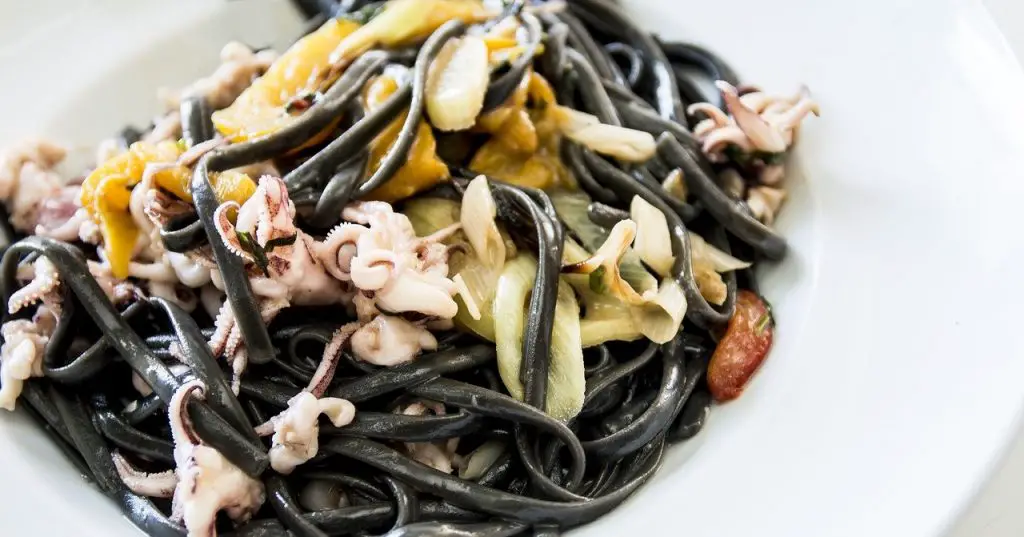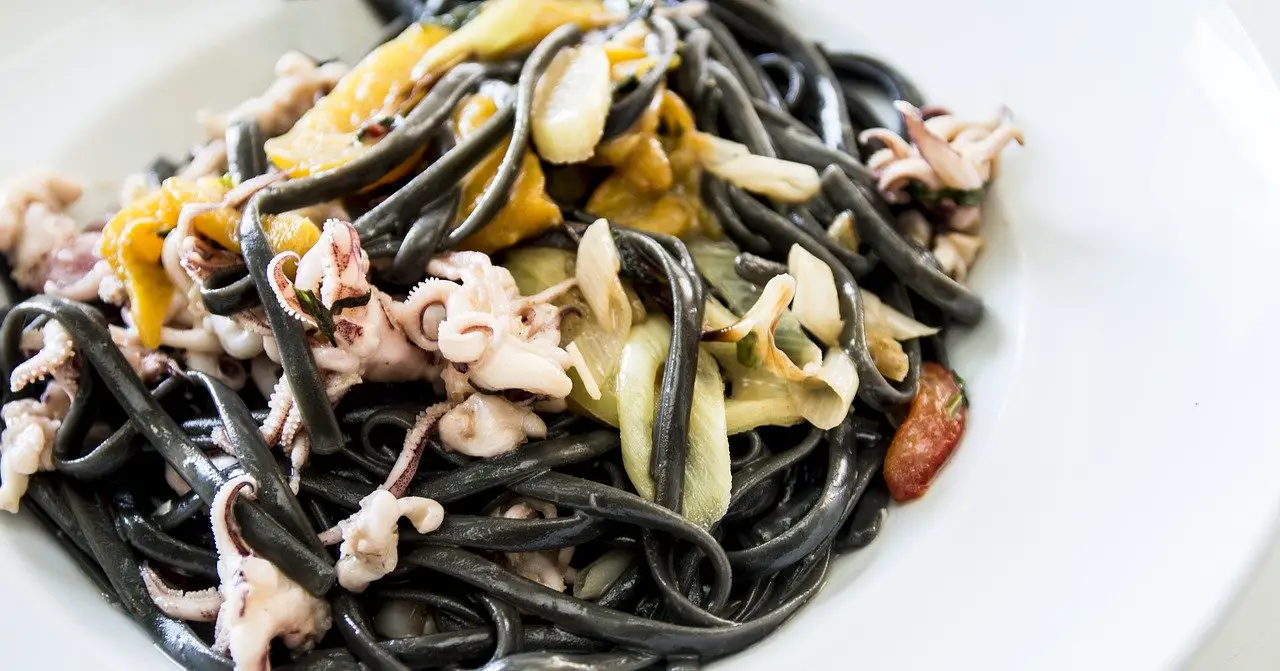 The Alvarinho Soalheiro Primeiras Vinhas take this to another level by using a blend of grapes planted from the first vines at the quinta (country house), with more than 40 years of history. It has the slightest hint of oak ageing, which creates greater dynamic complexity when paired with a creamy sauce. A full and well rounded flavor means that this wine packs a punch and can easily pair with cream-based pasta.
We'd suggest picking up some local seafood delicacies to mix amongst a white and lemony sauce to bring out the real elegance found in a Vinho Verde that's had a slight bit of ageing. Whilst heavily oaked whites can sometimes overthrow the nuances of a cream-based dish, the freshness and acidic crispiness felt from a Vinho Verde balances this wonderfully. You won't be disappointed!
5.

Rosé Vinho Verde with Baked Honey Camembert

A rosé Vinho Verde evokes a slight sweetness in the palette, thanks to its refreshing berry flavor. The beauty of its regional roots is that, despite the hint of sweetness, a powerful acidity is still maintained. The acidity cuts through soft cheeses such as brie and camembert excellently, without  being overpowered by the rich cheese flavor.

Want to take it to another level? Bake a camembert in the oven with a drizzle of honey for good measure. The sugar from the honey is balanced with the mild acidic finish, making for an appetizer pairing that's just perfect for a gathering in the summer.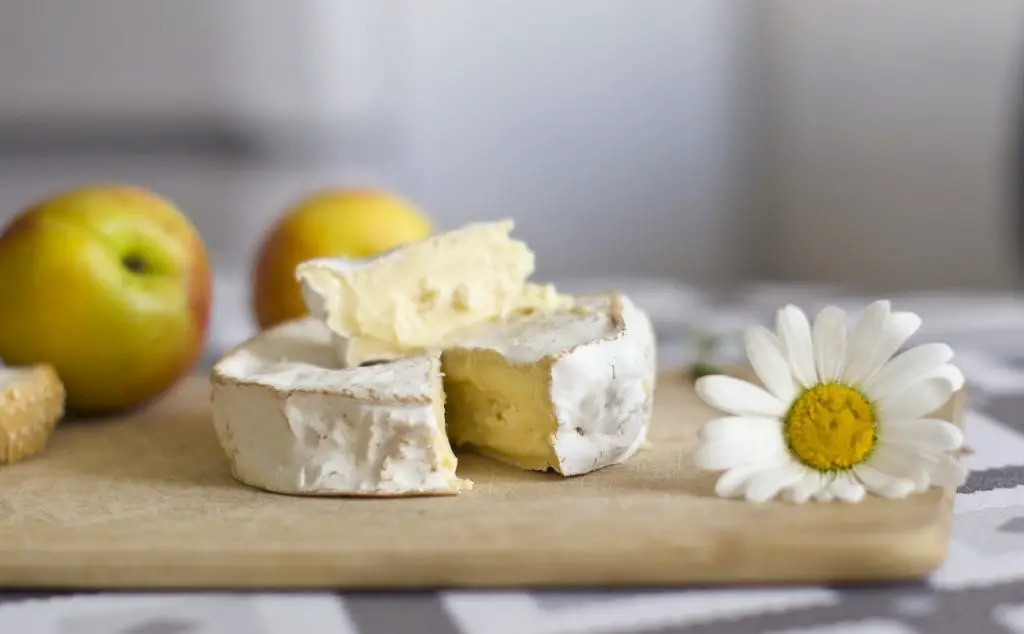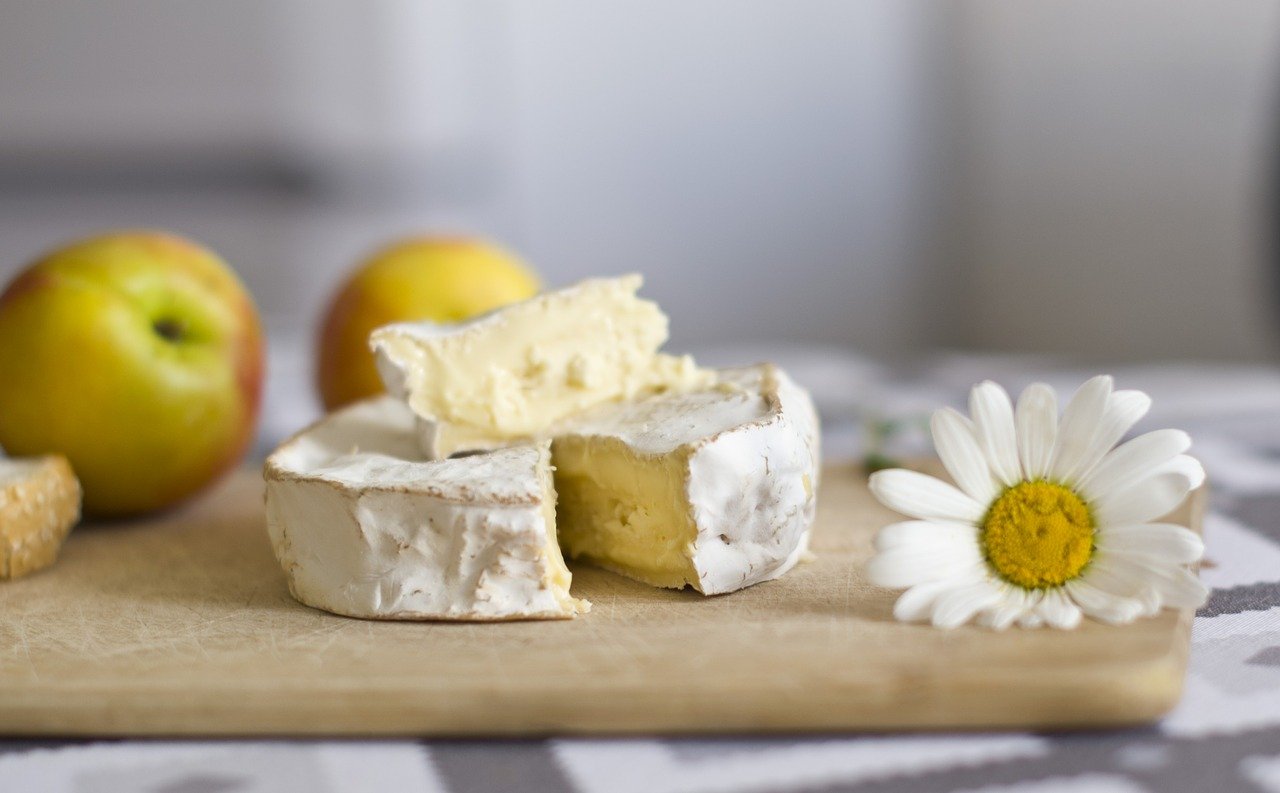 If you wanted to keep the pairing strictly Portuguese, then we'd suggest pairing the rosé with an ovelha (sheep) cheese. You don't typically bake these, as the texture is viscous enough on the inside. But that doesn't stop a drizzle of local honey to be washed down with a refreshing sip of rosé!
A slightly alternative suggestion on the list, the Phanus Loureiro uses traditional techniques that take the usual VInho Verde flavors to another level. Made from one single grape variety, the wine is aged in amphora clay pots, a method dating back to the Roman period, which adds a unique earthiness to the flavor of a wine. The result is  a tannic-like smokiness which imparts a long finish on the palette and fuses wonderfully against the typically acidic, fruity flavors born from a Loureiro wine – meaning this wine pairs beautifully with fish. 
Try pairing Phanus Loureiro with lemon-squeezed oysters from the Setúbal peninsula. The acidity of a traditional Vinho Verde wine cuts wonderfully against the buttery quality of the oyster, whilst also balancing the saltiness with its longer-lasting flavor which acts as a perfect palette cleanser on a long summer's day.
Vinho Verde Food Pairing: final thoughts
We hope you have enjoyed reading through our recommendations for dishes to be enjoyed with this ever-so-versatile, much-loved delicacy from Portugal, and that you're now well equipped to come up with your own Vinho Verde food pairing to entertain friends and family!