Reading time:
6
mins
Portuguese wines. The first image that comes to mind is the verdant rolling slopes of the Douro, where picturesque vineyards plant their crops and esteemed wineries host Portuguese red blends. But look past this picture-perfect image, and you'll find a world of Portuguese white wine grapes that are sure to impress even the most discerning of connoisseurs.
Vinho Maduro vs Vinho Verde
One of the most famous Portuguese exports is vinho verde, 'green' wine which is aged for only a few months after the coelha (harvest). 
Vinho Verde is not a grape, nor is it a specific variety: it refers to young wine that comes from the Vinho Verde DOC region. And it is usually white wine, made from a combination, but not always, of some of the grapes listed below. 
Click for our guide on how to pair Vinho Verde with food!
On the other hand, the Portuguese refer to vinho maduro, or mature wine, to mean aged white wine in the classic sense. There are plenty of mouth-watering whites expressed by Portuguese white wine grapes, like Bical and Fernão Pires. 
List of Portuguese White Wine Grapes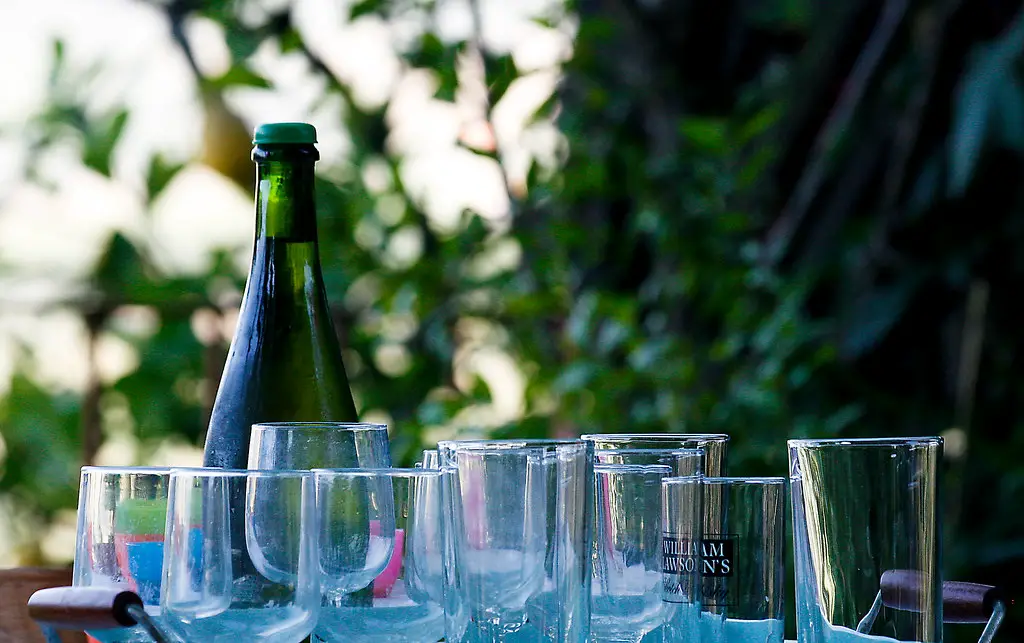 Now you know the different types of Portuguese whites, here's a list of white wine grapes from Portugal:
1.

Alvarinho

Alvarinho is the Portuguese term for Spanish Galicia's world-renowned Albariño grape. This grape grows along the most northerly stretch of Portugal's Atlantic coast, resulting in a crisp acidity that makes it perfect for expressing young vinho verdes, or even aged light white wines. 

Portuguese alvarinho wine could even be modestly sparkling, a result of bottling with carbon dioxide, or imbued with the salt waters of the nearby Atlantic ocean, making for an aromatic and refreshing white that pairs beautifully with fresh seafood. Expect notes of citrus and pear on the palette. 
---
We recommend: This grape is unique in that Portuguese wines – whites included – are very rarely expressed as single varieties. Alvarinho breaks that trend, and a Joao Portugal Ramos Alvarinho 2018 provides the perfect introduction to this keen northerly grape.
2.

Verdelho

You're probably familiar with Madeira wine, a sweet wine delicacy from the Portuguese island archipelago of Madeira. 

Verdelho was the traditional grape used in the production of fortified Madeira wines, but the great phylloxera blight in the 19th century put a stop to that. These days, Verdelho has embarked on adventures in the New World, with more plantings in California, Australia and New Zealand than in Europe. 

This has not prevented shrews winemakers from planting this traditional Portuguese white wine grape in a modern environment – just look at the growing list of producers who are refashioning Verdelho into something new and distinctly Portuguese.
---
We recommend: Look to the Alentejo for the best modern Portuguese expression of the historic Verdelho grape – the Malhadinha Nova winery has produced fine single-caste Verdelhos for your oenological pleasure.