Reading time:
6
mins
Muscat Ottonel is a white Moscato grape, famous for the production of a range of different dessert wines. The wines differ between regions, with the Austrian variety containing more residual sugar, and the Bulgarian, Serbian and Romanian varieties less. In Hungary, however, Muscat Ottonel is used for something completely different: making light dry table wines. It's a very versatile grape – and one that has grown from its humble Alsace roots to become a variety that is well-loved around the world.
Most of the wines made out of Muscat Ottonel are pale in color, and light and crisp in character and flavor. They feature a complex aroma and a low acidity. First cultivated in the mid-19th century in Alsace, France, Muscat Ottonel is considered to be the cross of Muscat de Sumur and Chasselas. It has several synonyms such as Moscat Ottonel, Red Moscato, Muskat-Ottonel, and the more exclusive Muscat d'Alsace.
READ MORE: Interested in Moscato? Check our guide to the different types of Moscato!
Technical information
| | |
| --- | --- |
| Sweetness | two varieties – dry and sweet |
| Acidity | low |
| Alcohol | approx. 9-13% ABV |
| Fruit | mild taste, with a fine bouquet and ripe fruits |
| Aroma | orange peel, acacia flower, violet, muscat |
| Residual sugar | yes – in the dessert variety only |
The History of Muscat Ottonel
Muscat Ottonel was first 'created' in 1852 by a French private cultivator called Moreau-Robert. Moreau-Roberts was then living in Alsace, in the Loire region, which perhaps explains why Alsacian Ottonel is so famous! A later genetic analysis of the wine showed that it results from the crossbreeding of the grape varieties Muscat de Sumur and Chasselas. This new variety resulted in a wide range of wines – dry and light table wines, as well as dessert wines with residual sugar.
As its popularity grew, Muscat Ottonel began to be cultivated first in Western Europe, and later in Eastern and Central Europe. It is the palest representative of the Muscat family, both in terms of color and flavor. Within the European Union, this variety has two other officially recognized names: the Hungarian Ottonel Muskotály and Cypriot Moschato Samou.
Historically, Muscat Ottonel was planted in simple vineyards in France, Germany, and Austria, where the grapes were harvested early. At that time, the top vineyards were reserved for the more sophisticated grape variety Muscat à Petits Grains – also known as Muscat d'Alsace, or Gelber Muskateller. That's because Ottonel was considered consistent with cooler vintages and early ripenings, as such requiring less care and sun. Today, Muscat Ottonel is considered a great classic, and is loved for being a less acidic and more aromatic sibling to its brother, Muscat à Petits Grains.
Vinification Process and Characteristics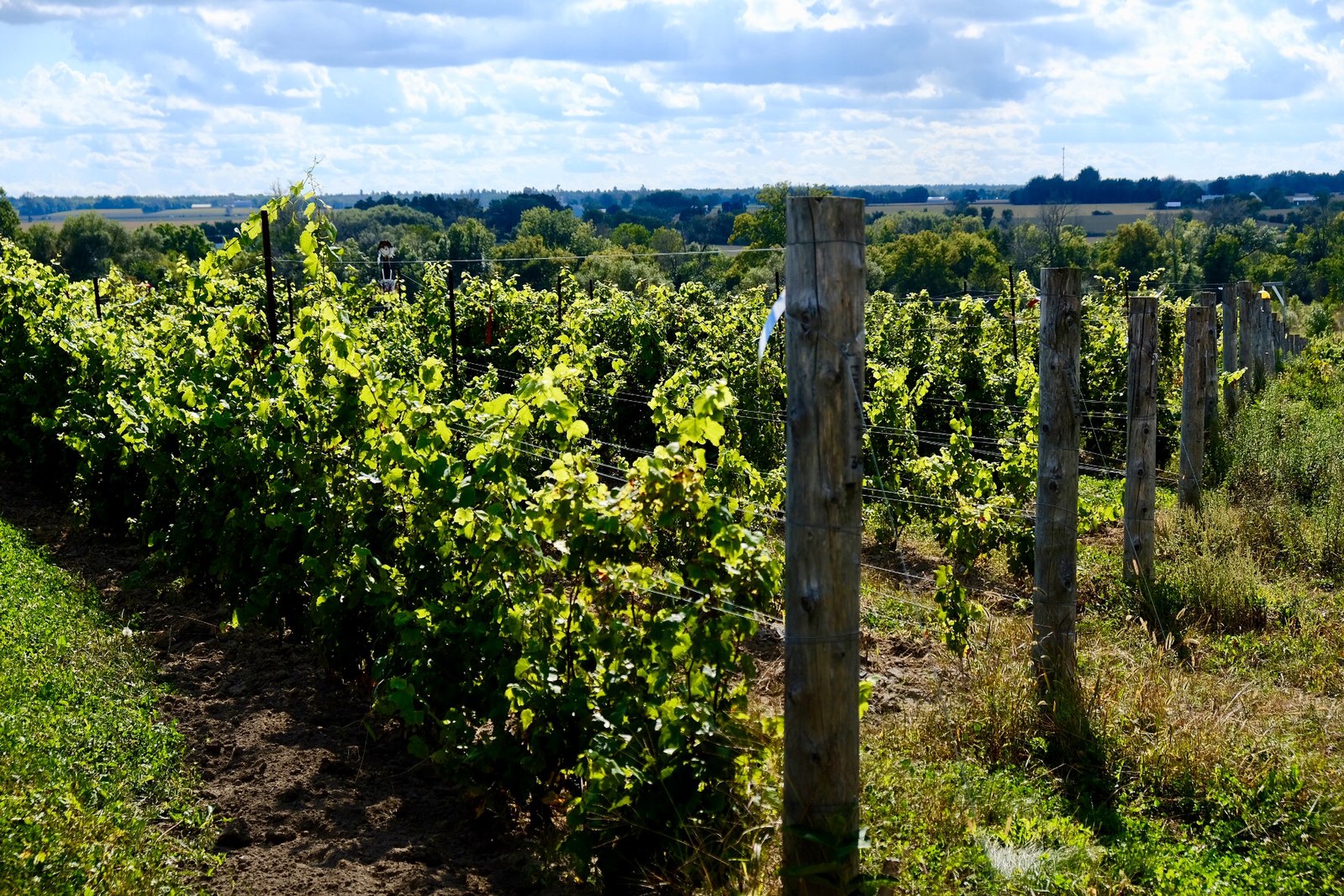 Muscat Ottonel grapes are used for the production of two main types of wines – dessert wine and dry wine. The dessert wines are characterized by a large amount of residual sugar, and are usually produced in Austria, as well as in the Eastern-European countries of Bulgaria, Romania, and Serbia. Dry wines produced from this grape are light table wines, which are produced mainly in the Alsace region of France but also in Hungary, where the variety is also grown. In Alsace, the variety Muscat d'Alsace can be blended with Muscat Blanc à Petit Grains, Muscat Ottonel and Muscat Rose à Petit Grains.
Outside of Europe, you'll find the Muscat Ottonel grape growing in Canada, where it is used for both sweet and dry wines. In general, it is more resilient to colder climates than the rest of the Muscat family, which prefer the warm breeze of the Mediterranean. It adapts well to clay and limestone terroirs, but is sensitive to coulure, grey rot, and downy mildew.
The grapes are yellow with white touches, small to medium in size, and with good sugar levels in the resultant dessert wines. The dry wines produced by Muscat Ottonel are pleasantly aromatic. It's an easy grape to plant as it ripens mid-season, giving it a quick turnaround. Following the harvest, the grapes are frozen, and then crushed. After that, the stems are removed. These three steps are done at a temperature below 53⁰ F (12⁰ C), after which the grapes are pressed and a process of must clarification is carried out.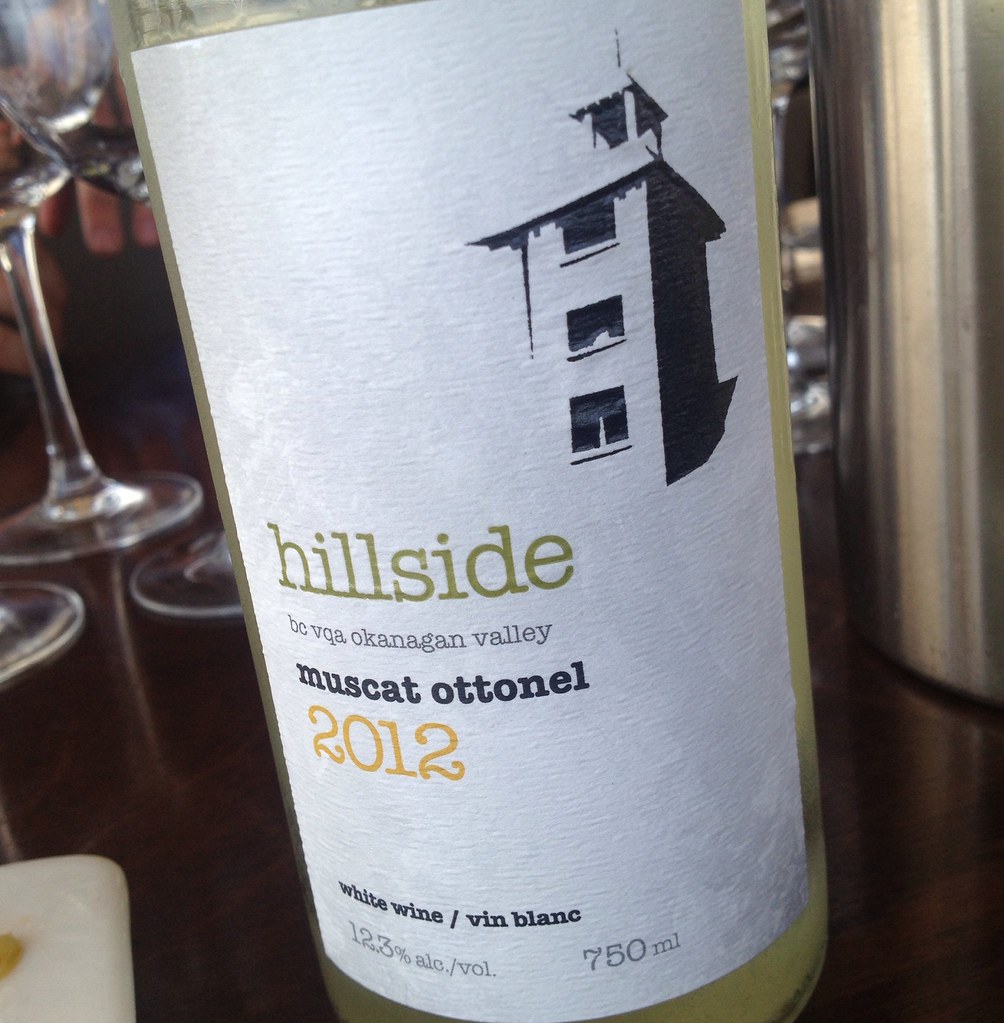 All of this is followed by a fermentation of the grapes, which happens by regulating the temperature until the sugar level goes up to 10 grams per liter. Once this milestone is reached, the cold fermentation is stopped, followed by stabilization.
Wine that results from this vinification process is characterized by a pale color and lovely aroma of acacia flower, orange peel, and violets. Its taste is balanced and delicate, and it offers a hint of honey notes. The flavor is a combination of nutmeg, lilac, and white flowers – fresh and a bit spicy.
What's the Difference Between Muscat Ottonel and other Muscat Wines?
Muscat Ottonel is part of the Muscat family. It is characterized by having the palest color and highest intensity of flavor. A gentle and aromatic wine, it features a low acidity and an equally low amount of alcohol, as it ripens earliest of all the Muscats. What sets it apart from the other Muscat wines is the nicely balanced sense of sweetness, which, in a similar way to sparkling Moscato d'Asti, makes it a great aperitif wine. There are even fortified versions of Muscat, such as the Muscat from Setúbal, which is very different from Muscat Ottonel.
Click for our guide on the differences between Moscato and Riesling.
The Best Muscat Ottonel wines
1.

Willi Opitz Schilfwein [Burgenland, Austria]

Willi Opitz Weisser Schilfmandl Muscat Ottonel Shilfwein, do give its full title, is a dessert wine from Austria. It boasts a lush and balanced flavor and is produced from an award-winning winemaker, Willi Opitz. He became famous for air drying the Muscat Ottonel grapes on reed mats, producing a sweeter and more balanced wine called Schilfwein. Curiously, Opitz started off as a mechanic engineer before becoming increasingly interested in wine from the early 1980s onwards. Today, he's one of the best producers in Burgenland. The Muscat Ottonel of Willi Opitz is quite low in alcohol, 9 to 13%. ABV, and pairs best with different fruit-based desserts. Pick a 1998 vintage bottle for the very best from this fascinating producer.
2.

Domaine Barmès-Buecher [Alsace, France]

Domaine Barmès-Buecher's Muscat Ottonal is an aromatic dry white wine with floral notes. Known for their light honey flavor, Barmès-Buecher wines produce comparatively cheap (ca. $25 a bottle) Alsace wines of excellent quality. Their Muscat Ottonal pairs well with different game birds such as duck and goose. The alcohol level comes in around 12.7%. – moderately high for Ottonel!
3.

LVK Vinprom Targovishte [Bulgaria]

This contender for our favorite Ottonel comes from the Danube Plains, and gives us a dry white wine from the Moscato Ottonel grape. Characterized by a floral, aromatic taste, the wine pairs very well with cheeses like cheddar and gruyère or a plate of grapes and nuts. The alcohol level is bang in the middle of Moscato Ottonel wines: around 12%.
Muscat Ottonel Food Pairing
Muscat Ottonel wine can be paired in two ways, depending on if we're talking about the dessert wine variety or the dry wine variety. The dessert typel is best paired with spicy cuisine – Indian or Turkish dishes (it might even make a good wine for Thai curry), as well as dried fruits, and nuts. It also goes well with yellow, blue, or soft cheese, crêpes, cheesecake, caramel, and chocolate desserts.
The dry Muscat Ottonel wine pairs well with savory dishes, Thai and Mexican food, Brie cheese, camembert and emmental, garrotxa, and Muenster cheese also go well. It is also ideal with raclette.

Check out our Moscato cheese pairings for more great ideas!
Wine Wiki tip: dishes with oysters and mussels make a delicate and very delicious pairing for both dry and dessert varieties of Ottonel.
Related Muscat Varieties
This semi-sparkling white wine has an earthy and musky aroma, a sweet and sophisticated flavor, and a low alcohol level. It is a very well-balanced dessert wine from the province of Asti in the Piedmont region, in Italy. Its main difference with Muscat Ottonel is its lower level of alcohol and its fizz.
Pink Moscato is very similar to white Moscato, except, well… its pink! A sweet dessert wine, it has a gentle bubbly finish with notes of peach and apricot. The wine has a lovely pink color and hints of berry, pomegranate, and cherry. 
Moscato Bianco
Moscato Bianco is the classy variant of the Muscat family, characterized by the grapey aroma and sweet taste. It has floral notes and mild hints of musk. It's not uncommon to find unfiltered versions, and there is a great variety of quality when it comes to this popular grape.
Red Muscat
Red Muscat is a rare type of Moscato wine, usually produced from Black Muscat grapes. These grapes are a combination of Muscat of Alexandria and Sciava, and are usually found nowhere else but the United States. Red Muscat wine has a raspberry flavor and notes of rose, violets, and black tea.