Reading time:
8
mins
Chablis and chardonnay are two classic white wine varieties from the French wine growing region of Burgundy. They are actually produced from the same grape; the differences between them are about where, and how, the grape is made into wine, rather than the grape itself. 
The main differences between Chablis vs Chardonnay
The main difference between Chablis and chardonnay is that – with some rare exceptions – Chablis is not oak-aged. This makes for a 'purer', and, as some would argue, a more natural wine, without any of the 'buttery' notes that oak-aged chardonnay can develop. With Chablis, think citrus, pineapple and green tree fruits – its a true expression of the chardonnay grape, grown on the Kimmeridgian chalk soils of Chablis without any post-fermentation interference.
There are a few other differences to consider:
Whereas chardonnay is grown the world over, French appellation law dictates that wine marketed as 'Chablis' must be grown in or around the town of Chablis in Burgundy, within four strictly demarcated appellation zones (more on that later).
'Chardonnay wine' can be a blend of different white wine grapes, but Chablis is composed of 100% chardonnay grapes (a tad confusing, I know). This means that Chablis a less fruity, more acidic wine, and is drunk soon after the harvest.
Price-wise, Chablis ranges from quite cheap ($5 – $10) to around $85 – $100 for a 'Grand Cru' Chablis. Chardonnay varies even more in price: because it's produced all over the world, the quality of chardonnay ranges from cheap, mass-produced offerings all the way up to premium oak-aged vintages.
In depth: Chablis
Chablis isn't as straight-forward as 'wine that comes from the town of Chablis', though. Let's dive into some more detail.
What is Chablis?
Chablis, in a nutshell, is 100% chardonnay. It's grown exclusively around the Serein river that runs through town of Chablis, whose banks give way to high slopes formed on 150 million year old Kimmeridgian soil. For this reason, Chablis might well be known as 'the Northern chardonnay', simply because most French chardonnay is grown in the warmer climates of south of Burgundy – particularly in the Maconnais, where the grape is believed to have originated.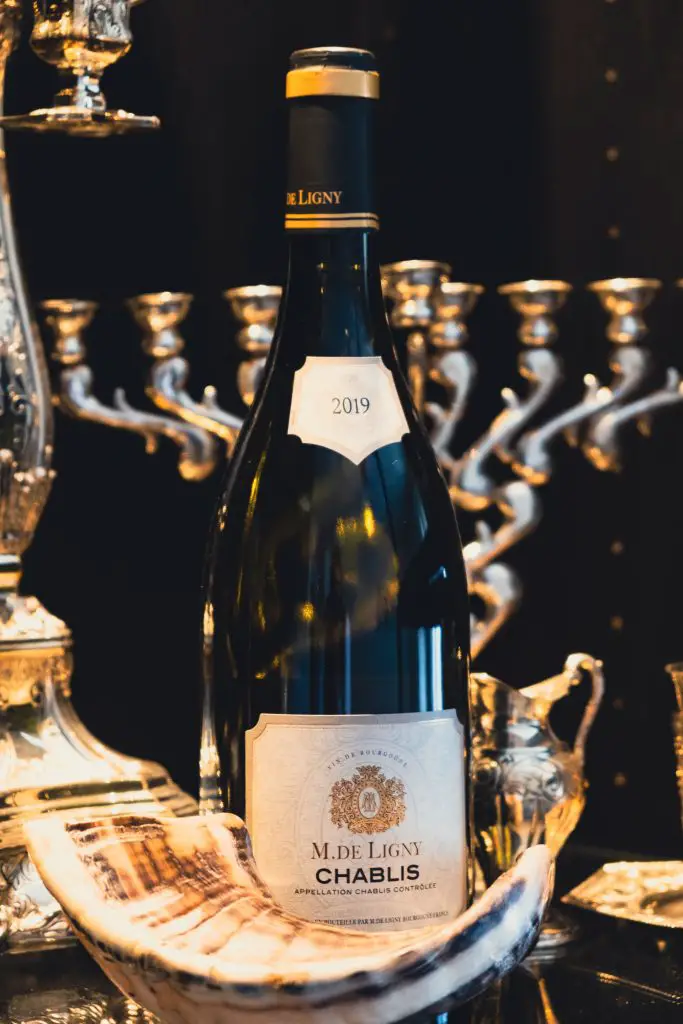 Authentic Chablis is known for its notes of apples, pear and tree fruit, providing a young and refreshing alternative to the medium-bodied chardonnay that predominates white wine shelves around the world. In fact, it has become so popular that it has spawned a category of its own in American vineyards, known as 'unoaked chardonnay'.
Types of Chablis
There are four official appellations producing Chablis: Petit Chablis, Chablis, Chablis Premier Cru and Chablis Grand Cru. Some vineyards even produce all four of them!
Petit Chablis
'Little' Chablis, or Petit Chablis, is the least prestigious of the four types of Chablis. It's grown on chalk soil that's more recent than the Kimmeridgian limestone soils around the banks of the Sereine river. Rather, Petit Chablis is produced on the vineyards of the north-facing vineyards, at the extremities of the town. 
Petit Chablis is great as a light, young, refreshing wine best enjoyed cold and on a summer's afternoon – somewhat like a good Vinho Verde. Price-wise, its great value for money, and certainly more reasonably priced than the other types of Chablis as you move up the appellation hierarchy.
Chablis
The wine simply known as 'Chablis' is the most common type of Chablis, produced in the majority of vineyards in the area. This is where the famous salinity of Chablis starts to become apparent, as the ancient soils do their work on the vines.
Chablis Premier Cru
Premier Cru is Chablis grown on high slopes that face south along the river. This means they get more sun, and thus produce fuller, fruitier wines. This is important, because Chablis is one of the coolest wine regions in all of France.
Tasting notes start to develop markedly from standard Chablis, with notes of citrus, mango and lime forming alongside the typical bouquet of green tree fruits.
Chablis Grand Cru
Chablis Grand Cru is the most prestigious of the appellations that surround the town. There are only 7 vineyards that label their wines with this appellation, covering an approximately 250 acre radius. Chablis Grand Cru is the best of all the appellations for ageing, and finer examples are enjoyed up 12 and 13 years after bottling. All Chablis Grand Cry is grown and produced on one slope right by the town of Chablis itself.
An interesting point about this appellation is that Chablis Grand Cru betrays the no-oak-ageing rule – in fact, most Grand Cru producers age their wine in oak. This doesn't mean it's chardonnay, though; the Chablis classification is more about the unique fossilized chalk soil terroir around the town of Chablis, rather than the vinification methods used to produce it.
Chablis Food Pairings
Due to its youth and acidity, Chablis is a great palate cleaner, so it can work a treat with cold, raw dishes like ceviche and tartar – especially considering the saline qualities of Chablis grown by the Sereine.
The best Chablis wine pairing, though is with shellfish – shrimp, scallops and langoustines being the order of the day. Fresh crustacean delicacies like these match brilliantly with young, crisp, acidic whites like Chablis.
For meat dishes, chicken thighs in a beurre blanc sauce cooked down with Chablis is a great option, while for vegetarians, I recommend Chablis with a leafy-green classic from the Italian region of Puglia: orecchiette with cavolo nero.
In depth: Chardonnay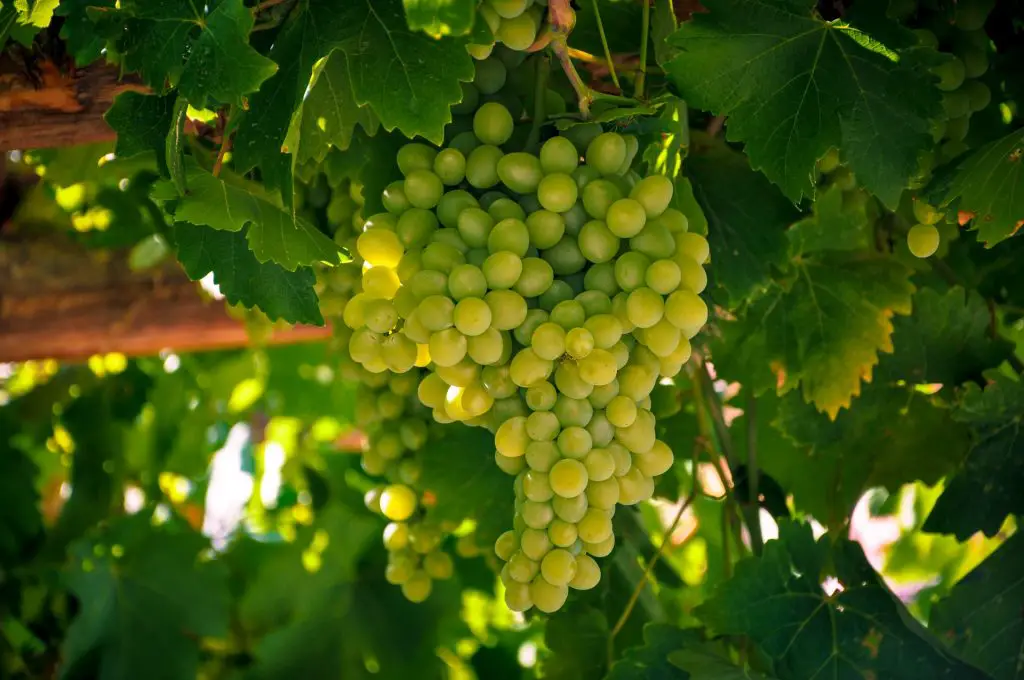 Chardonnay is a more general term than Chablis, and its produced by a huge range of winemakers across the globe. This is why chardonnay predominates on supermarket shelves: its such a versatile grape that it can withstand most climates and soils, and produce some interesting variations along the way.
What is Chardonnay?
In essence, chardonnay is an extremely versatile white wine grape originally from Burgundy, in France. It's used to produce a dry white wine of the same name.
It might well be the world's most well-known white wine, and probably one of the first wines that come to mind when people think about wine at all. Chardonnay is produced not just all over France but in Spain, Italy, Oregon, the Napa Valley, South America and Australia, owing to its favorable adaptation to different climates and terroirs. 
The chardonnay grape itself is a cross between Pinot Noir and Gouais Blanc (first brought to France from Croatia, by the Romans) , and typically imparts a tropical bouquet of pineapple, pair and jackfruit. Of course, this depends on where the chardonnay is from, and for how long it has been oaked. One of the most well-known characteristics of oaked chardonnay is a buttery or vanilla flavor that develops, which is in stark contrast to the natural palette of unoaked Chablis. 
Types of Chardonnay
While each wine-growing region will have its own distinct flavor profile, even varying greatly within regions, such as in Chablis,  there are three main types of chardonnay to get to know. 
Classic Oaked Chardonnay
The chardonnay we know and love. Oaked chardonnay can be 100% chardonnay, or it can be blended with other grapes, such as Chenin blanc from the Loire Valley. But the distinguishing characteristic is that this type of chardonnay undergoes oak ageing, which, depending on the type and quality of the oak, will impart a range of subtle additional flavors to the wine.
Some producers will also carry out a process of malolactic fermentation with their oaked chardonnay. We won't bore you, but it involves converting malic acid into lactic acid. This complements the vanilla or caramel notes of oak ageing by providing a creamy, lactic acidity (note: malolactic fermentation is usually carried out with red wines, but chardonnay is one of those whites that does lend itself to the process).
Unoaked Chardonnay
Unoaked chardonnay is similar to Chablis in that the wine is drunk young, without any post-fermentation ageing. However, not all oak aged chardonnay can be called Chablis; there are strict rules around the wine appellations of Burgundy, and wine branded as 'Chablis' must be produced in one of the four Chablis appellation mentioned above.
That's not to say that there isn't plenty of great unoaked chardonnay around: New Zealand, Chile, South Africa and the USA produce some fantastic unoaked bottles that hone in on the citrus and tree fruit flavor profile of the grape. You should try some of these for a great comparison of chardonnay versus Chablis, which will allow you to get a feel for the unique flavors imparted by Kimmeridgian soil.
Sparkling Chardonnay
Blanc de blancs means 'whitest of whites', and is a local Burgundian term to indicate sparkling wine made from 100% chardonnay. After all, chardonnay is a white in a region dominated by reds.
Sparkling chardonnay isn't all that common, but it's worth trying to find some. The familiar tastes and mouthfeel of classic chardonnay with the added textures of secondary fermentation is a sensory experience that will elevate your appreciation of this once-maligned white.
Chardonnay Food Pairings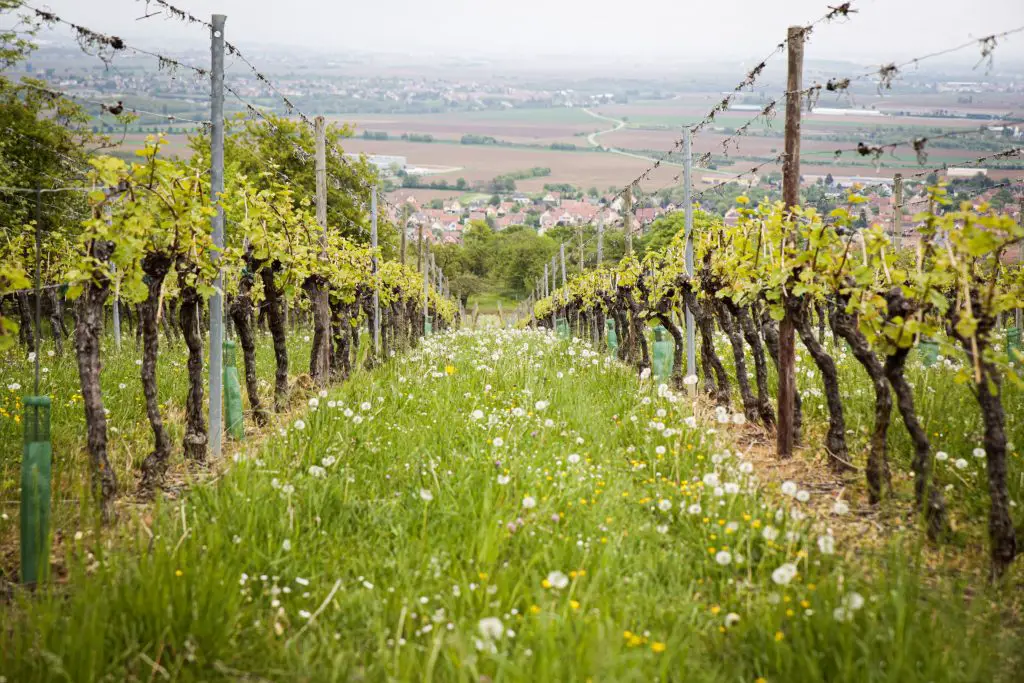 Just as it responds well to different soils and climates, chardonnay makes for a highly versatile food pairing wine. The general white wine rules apply: light dishes, grilled chicken and seafood all work a treat. But you should tailor your chardonnay food pairing in accordance to the type of chardonnay you have.
Unoaked chardonnay, thanks to its natural salinity, is great for oysters, tartare and fresh, cold seafood. It's also a great palate cleanser, so these foods are a natural fit. Oaked chardonnay pairs well with more refined tastes and textures; think creamy, oak-aged chardonnay with fresh crab, for example. Finally, we recommend enjoying sparkling chardonnay at the beginning or end of your meal; cheese boards and cold meat dishes are a great pairing here.
Is Chablis sweeter than Chardonnay?
Judging the relative sweetness of Chablis and chardonnay isn't entirely straightforward – both wines are traditionally dry white wines. As a rule though, Chablis is even drier than chardonnay.
The reason for this is that chardonnay is sometimes blended with other grapes depending on the region, which might contain higher levels of natural sugars. Furthermore, New World chardonnay producers might choose to interrupt fermentation before it has completed, resulting in more residual sugars, whereas in Chablis the grapes undergo the full fermentation cycle.
Recommended: to find out more about sweetness in wine, check out our guide to sweet wines.
Chablis vs Chardonnay for cooking
Chardonnay, with the exception of Sauvignon Blanc, is probably what most people reach for when a recipe calls for 'dry white wine'. Indeed, the buttery taste imparted by oak ageing in chardonnay will lend itself to creamier bechamels or beurre blanc sauces; but proceed with caution, because you don't want this sensation to overpower. You could aerate the wine (expose it to air) before cooking with it, to smooth out the wine and temper some of these qualities.
However, I think that Chablis is a better choice for cooking. The pure expression of the grape adds a flavored nuance to sauces, creams and gravies, without any of the 'extra' intrusive flavors (at least for cooking) that chardonnay might impart. Furthermore, it has a natural acidity that works in cooking sauces the same way as seasoning with a lemon or lime might, adding that extra touch of flavor to your dish.