Reading time:
4
mins
In our opinion, sweet wines tend to get a bad rep. We think that, when chosen carefully, they are an excellent choice for the amateur wine enthusiast. Those just taking their first steps into the exciting world of wine might be put off by bitter tannins and the slightly sour acid sensations contained in a lot of wines on the shelf. If this is you, this complete guide to sweet wines for beginners is about to make your life, well… sweeter.
In this article we will list some of the best sweet red, white and sparkling wines to get to know. We'll also explain a little bit of the science behind good sweet wines, how to spot them when you see them, and some ideas for dinner to really bring out the best in these wines.
This article contains affiliate links, so if you find a wine you like through our site, we'll get a small percentage of your purchase. We will always only choose our favorite wines to link to.
What makes a wine 'sweet'?
The science of sweet wines
When talking about sweet wines, the first concept to understand is that fruity and sweet mean different things entirely.
Sweet refers to the sugar content of the wine. During the winemaking process, sugar content is achieved in two ways:
1. Residual sugar (RS): during the process of making grapes into wine, natural sugars in the grapes are turned into alcohol. If the winemaker stops the fermentation early, there is more residual sugar in the finished product. Simple, right?
2. Late harvesting: grapes that are left on the vine for longer, i. e harvested later in the season, lose a lot of their water content due to dehydration. This means that the grape sugars become more concentrated. These types of wines are usually dessert wines, popular, for example, in Germany, where grapes are sometimes purposefully dehydrated using a type of mold fungus to really sweeten up the finished product.
Fruity, on the other hand, refers to the aromas and flavours exhibited by a certain wine, which are caused by a complex inner galaxy of hundreds of variables including weather conditions, soil, type of ageing, fermentation and many other factors. Drier wines can be fruity, without necessarily being sweet. 
What are dry wines, you ask?
That brings us to the second point.
For the sake of wine, dry is the opposite of sweet. 'Dry' wines are wines with very low sugar content, typically 1% or lower. So grapes intended to produce dry wines will typically be left to ferment for much longer, or at least enough time to allow most of the natural sugars to be converted into alcohol. 
One thing to note is that sweeter wines tend to have less alcohol. As we explained above, this is because to make a wine taste sweet, the process of converting the sugar into alcohol has to be stopped early. This explains why dry (non-sweet) wines tend to have a higher alcohol content. All, or most of the sugar, has been converted into alcohol. Is it all coming together?
I hope so, because it gets a little bit more complicated now. Late-harvest sweet wines are the exception to the 'higher sweetness, less alcohol' rule, because as the grape sugars concentrate on the vine for longer, so does the natural alcohol within the grape. So it is perfectly plausible to have a sweet dessert wine with a high alcohol content, such as late harvest Riesling, which can have a 13% alcohol level.

How to know which sweet wines are good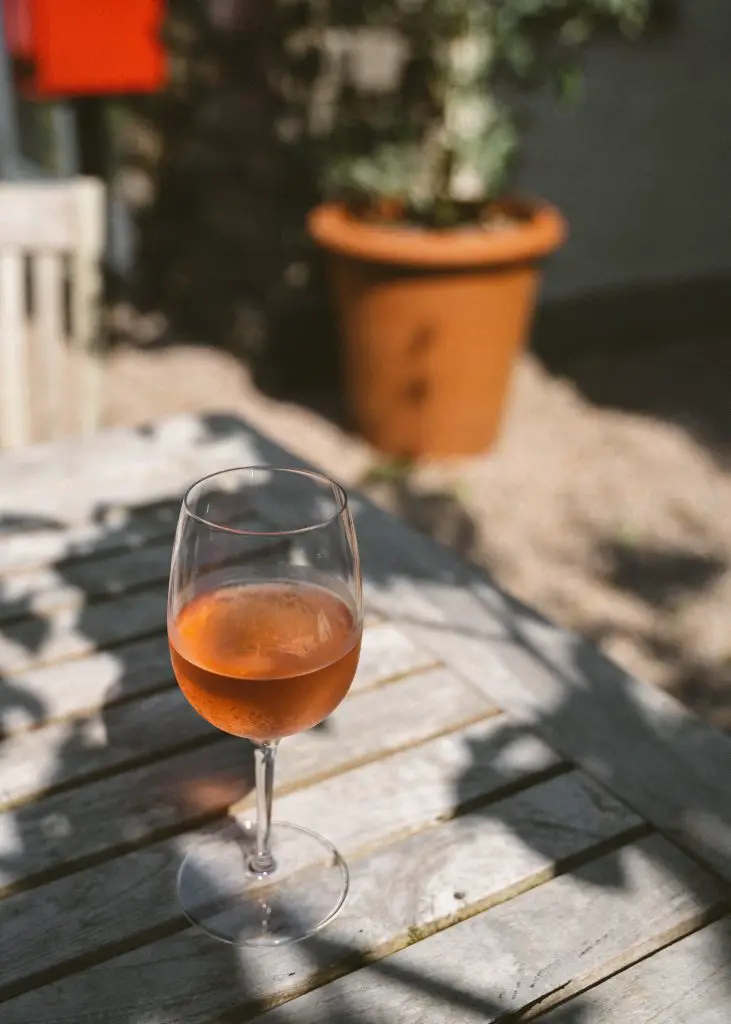 Some more experienced wine drinkers might turn their nose up at certain sweet red wines. This is completely understandable: in recent years, the market has become saturated with cheap, low-quality 'sweet' red.  
Look past the top shelf, though, and there are plenty of sophisticated sweet wines that can go head-to-head with prestigious vintages in taste, aroma and price.
We will list some of our top picks below, but first, here's some tips on how to know a good sweet wine when you see it:
Check for late harvest on the bottle: as mentioned above, late harvest wines are fantastic because the grapes have usually been chosen especially for their ability to produce beautifully sweet wines when left to ripen.   
Avoid 'flavored' wines: there are exceptions, but most 'flavored' wines will not be a good pair with dinner. Certain fortified wines like Vermouth or Marsala are the exception, but even still, they are not the types that immediately come to mind when thinking about 'sweeter' wines in a conventional sense.  
Ageing: wines that have been aged for longer will tend to have more sophisticated notes and robust complexions. Check the label for a harvest year: the further back it was harvested, the better indicator you have of quality – most of the time!
Price tag: we wish it were otherwise, but it's true – cheaper sweet wines usually just don't taste that great. This is not a hard-and-fast rule, but being willing to spend at least $15 – $20 or more will go a long way to increasing your chances of nabbing a good quality sweet wine.
Try it: dive right in and use interesting looking sweet wines that you come across as an excuse to sharpen your wine-tasting palette. Take in the aromas, swirl the wine around in the glass to check its consistency and savour the flavour structures apparent in its taste: only you will be able to decide which wines work for your own taste.
Sweet red wines for beginners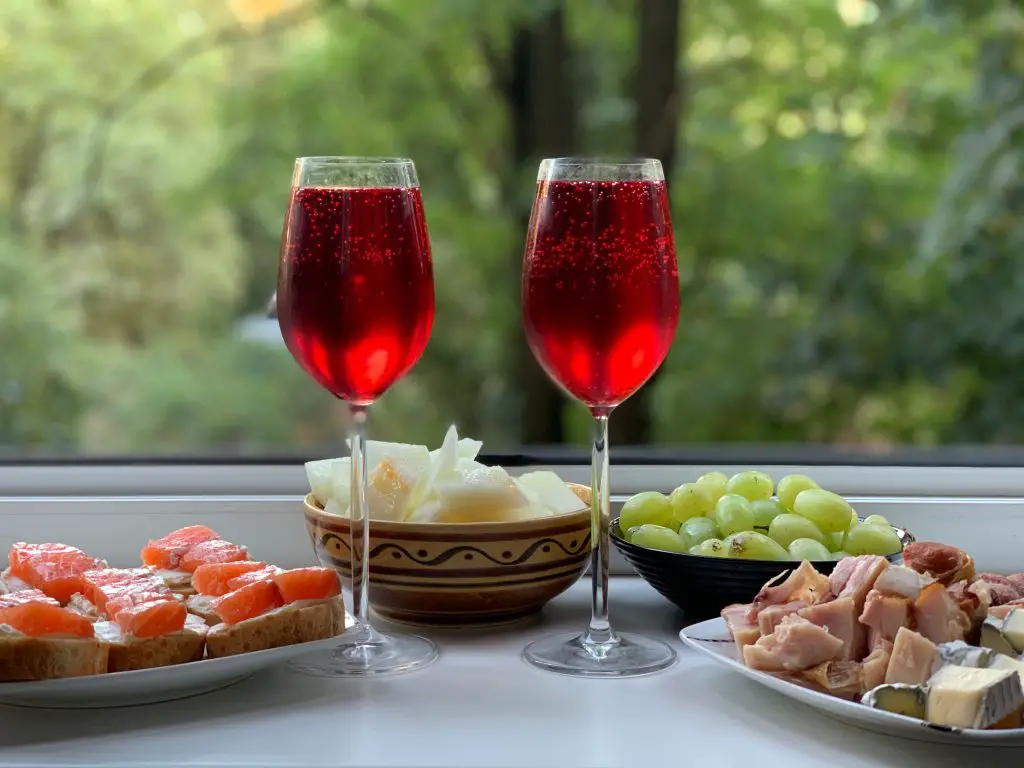 Beginning with the moderately sweet and moving up to a sweet-bomb red dessert wine, use the list below to decide which is the best sweet red wine for you. Tailor your choice according to preferences and purpose.
Here's our list of sweet red wine for beginners:
1. Dornfelder
Dornferlder comes from a lineage of fantastic German grapes, and you can find great German, English and American-grown varieties. It exhibits a gentle balance of black fruit qualities and natural sweetness, and the dark-skinned grapes that Dornfelder derives from make for a strikingly rich hue in the glass.
Food pairing: think barbecue, roasted meats and hard cheeses to sit with the cherry, berry and plum notes of Dornfelder – this is a great red wine for casual drinking.
2. Brachetto d'Acqui
Grown from Brachetto grapes in the Piedmont wine region of Italy, Brachetto d'Acqui is a highly aromatic red, cherished for its skilful balance between sweetness and counteracting acidity. Red berries and floral notes make up the fragrant bouquet. It is quite low in alcohol – around 5.5% – but Brachetto d'Acqui makes for an exhilarating sweet red option if full-on Italian dessert wines are too cloying for your palate. You might also spot Brachetto d'Acqui as a rosé, which would be another wise choice for those with a sweeter tooth.
Food pairing: definitely go light with the food pairings here: summer salads, fresh fruit desserts or French cheeses are the order of the day. 
3. Marsala Wine
Marsala wine is a fortified dessert wine from Sicily, popular among Italian-American chefs as a reduction liquid for cooking. It's produced with levels of varying sweetness, but a small dessert wine glass of semisecco, dolce or amabilea (semi-dry, sweet or kind!) Marsala will give you a taste of Sicilian dessert wine at its very best. Marsala is usually white, but look for rubino, or ruby – this is the sweet type made with red wine grapes!
TIP: Primitivo di Manduria Dolce Naturale is a nimble, incredibly sweet red that hovers between dessert wine and something a bit more conventional. Read about it in our complete guide to Primitivo wine.
Food pairing: as with Brachetto d'Acqui, go with light, fruity desserts as a perfect complement to the duclet tones of a high-quality sweet Marsala wine. For extra authenticity, a Sicilian cannolo pastry + sweet Marsala = the real deal.
Sweet white wines for beginners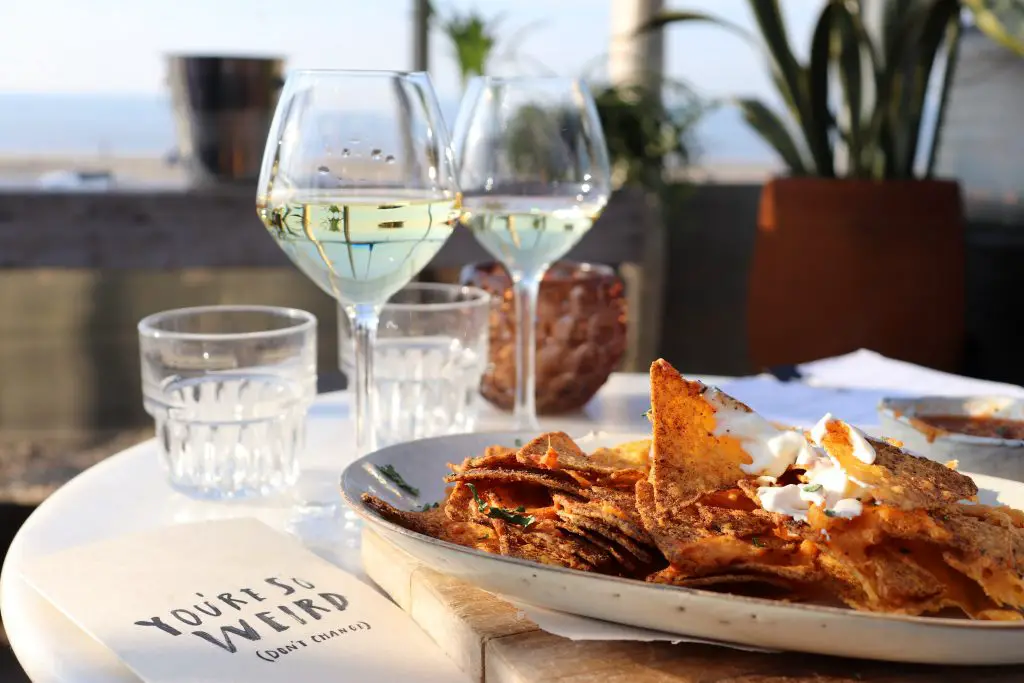 Here are the best sweet white wines for beginners:
Germany's most popular grape can be found in most wine-drinking nations, being one of the sweeter white wines that even connoisseurs can agree upon as to its quality and authenticity. Strikingly aromatic, straw to citrine in colour and with natural peach fruit sweetness to counteract its acidity, Riesling is perhaps the best introduction to sweet wines for beginners, and you can pick up a good bottle for fairly cheap. A good example is the Australian 2021 Pewsey Vale Vineyard dry Riesling for 18 USD over at our friends wineaccess. Starting with an Australian Riesling is a bonus as Australian wines tend to be the most drinkable, beginner wines of them all.
TIP: A lesser known alternative to Riesling is Gewürztraminer, which brings a supple sweetness with notes of passion fruit.
Food pairing: Riesling and fish (especially sushi) is a commonplace pairing, as are light chicken dishes and Asian salads. 
2. Sauternes
Apricot, caramel and coconut define the notes of this candied Bordeaux native. If sweet wines are your thing you certainly won't be disappointed; Sauternes is one of the finest examples of French late-harvest white wines.
Food pairing: look to French pastries to really bring out the flavours here: lemon, meringue and almonds make fantastic bases for a dessert tart to pair with Sauternes. Alternatively, drink it by itself as a final course, or with a selection of semi-hard and blue cheeses.
3. Ice wine
Germany is arguably the land of sweet white wines, and the unique process of making a German ice wine, which involves freezing grapes on the vine to concentrate the grape sugars while preserving the water content, means that ice wines pack an astronomical sweetness to them. You can find Riesling, Silvaner and Spätburgunders as ice wine, as well as varieties from Canada, where freezing cold winters are conducive to the unique conditions required to create ice wine.
Food pairing: drink ice wine by itself, as a dessert: this is a rare and usually expensive delicacy, and the highly concentrated sugars alone are enough to satisfy cravings for a great sweet wine!
READ MORE Ice Wine: Everything You Need To Know
Sweet rosé wines for beginners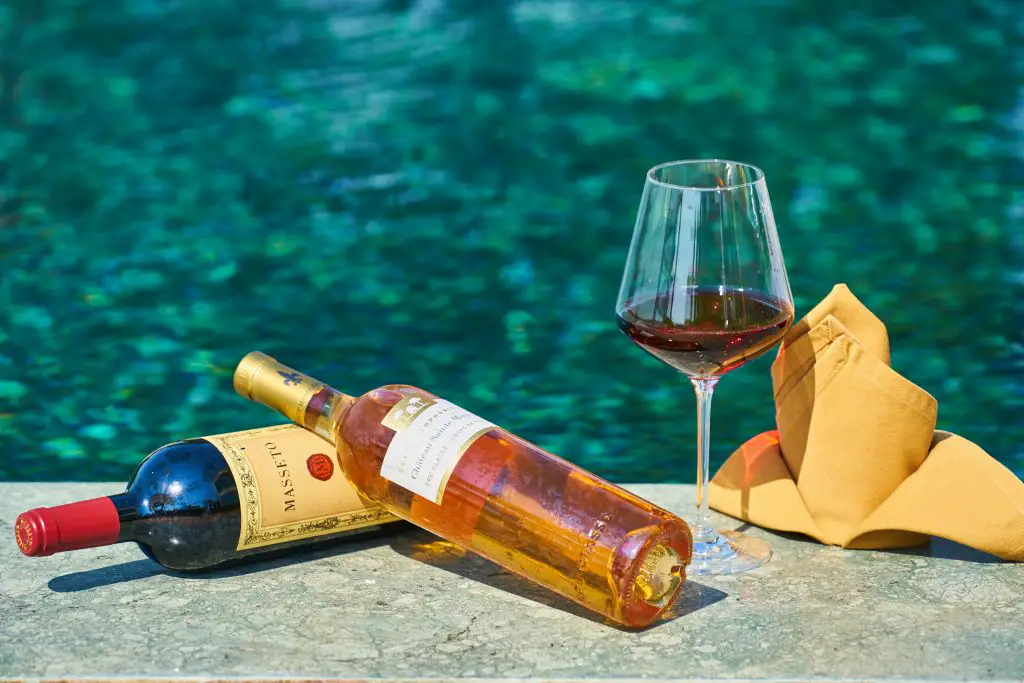 Rosé wines are loved for being generally the sweetest type of wine between white, red and rosé. As with everything in wine, though, there are a lot of exceptions: here is a list of some of the best sweet rose wines for beginners.
1. Rosé d'Anjou
This is a classic 'off-dry' (i. e. slightly sweet) rosé from the Loire Valley region in Central France. The bouquet is reminiscent of roses, cherries and dried grape, and a pink, classically rosé hue in the glass is a characteristic of good Rosé D'Anjou.
Food pairing: we love glazed pork dishes with this, and it also works with charcuterie and grilled meats en brochette.
2. White Merlot
Don't let the name fool you: this is indeed a rosé wine. A quirky alternative to usual rosés – and reds for that matters – white merlot has far less tannins that a normal red merlot, and is produced by briefly macerating the skins of a red merlot grape before fermenting with the skins off. It makes for a beautiful, crisp refreshment, and is a sure-fire choice for fans of sweeter rosés.
Food pairing: similar to with Rosé d'Anjou, we recommend savoury grill dishes and baked cheeses to strike the right balance of sweet and savoury here.
This one might not be for everyone because, to be honest, it is a very sweet concoction. However, certain California wineries have put in the effort to make this college classic into something more suited for the sophisticated drinker. Absolutely brimming with notes of  strawberry and watermelon, eminently pink and pleasureful – this one might just be the choice for certain amateur sweet wine enthusiasts.
Food pairing: alone as an aperitif is a good choice, but smoked meats and spicy South-East Asian cuisine can also provide a good counterpoint to the exceptional sweetness of White Zinfandel.
Sweet sparkling wines for beginners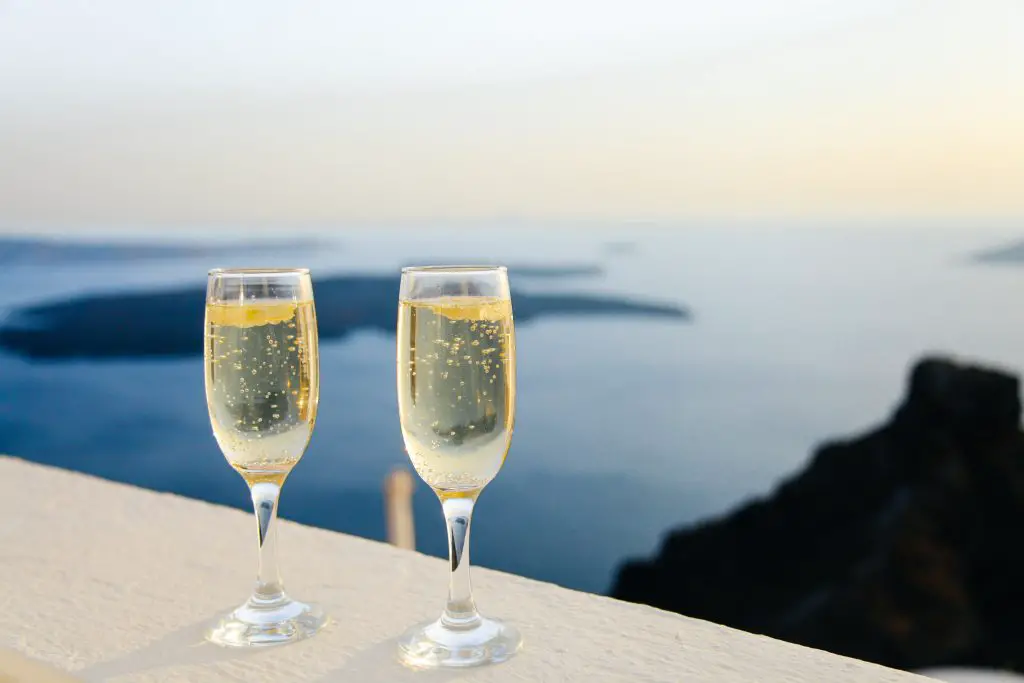 There are plenty of great sweet sparkling wines, but Lambrusco tends to reign supreme among fizz lovers. Other great options abound, however: here are our top sweet sparkling wines for beginners.
It is said that the Romans loved Muscat, and now you can too. This legendary grape produces wines right across the sweetness spectrum, and its tropical fruit notes are brilliantly suited to the wine beginner's palate. Look out for Asti or Moscato d'Asti from Piedmont for a fine example of refreshingly sweet, sparkling Muscat in action.
Food pairing: convention says pair Moscato d'Asti with equally sweet dessert delicacies, or perhaps Moscato with cheese. However, very light meats accompanied with fresh fruit can also be a winner's choice with this particular fizz.
Not quite champagne but a delicacy in its own right, Cava, especially Gran Reserva Cava, brings a certain type of sweetness that most wines could never replicate. This Cava is left to ferment for longer than it possibly should, resulting in a creamy, sometimes nutty taste that evokes sweet French pastries and honeycomb in a glass. A fizz to impress with.  
Food pairing: steamed greens and goat cheeses for a light but rich accompaniment to the bold flavours of a Gran Reserva Cava.  
3. Lambrusco DOC
Sometimes hailed as the king of sparkling reds, Lambrusco comes from Emilio-Romagna, which is also the home of such classic Italian foods as Ragù alla'Bolognese and Parmigiano Reggiano. Lambrusco enjoys an equally affluent reputation as a sweet sparkling red enjoyed far and wide for its herby aromas and attractive, deeply-coloured appearance. It comes in all price ranges, but a good bet is a mid-priced Lini 910 Labrusca Lambrusco Rose.
Food pairing: if Lambrusco is to be paired, in my opinion, it should be with a classic regional cold meat plate such as Prosciutto di Parma. If serving with a main course, roasted game and black fruit dressings would certainly not go amiss.