Reading time:
9
mins
In the States, wine snobs say that White Zinfandel is nothing but a cheap wine for those that don't like wine. Sweet, pink, flat… the wine that you drink into before you get into wine. However, that's not quite true. Especially today when there's such a great variety of White Zinfandel rosés out there! In this ultimate guide, we're going to untangle a story of contradiction: is white zinfandel a good wine?
The History of White Zinfandel
White Zinfandel was born in the hands of Bob Trinchero from Sutter Home Vineyards in 1970s California. At first, it was a side product of an experiment. The goal wasn't to create rosé, but to create a deeper, fuller red Zinfandel wine. For this, Bob and his team macerated the wine on the skins for a few days after pressing the grapes. Then, they skimmed off some of the juice, and continued the maceration process with a more concentrated grape juice.
So what about the juice that was skimmed off? Bob decided to try to make it into a lighter, cheaper pink wine he called Oeil de Perdrix. This French term, literally Eye of the Partridge, refers to white wines made out of red grapes and the label included the English reference: White Zinfandel Wine.
After a few years of moderate success, the White Zin of Sutter Home saw a decrease in sales. To Trinchero's luck, another unexpected occurrence saved the wine. One year, during the fermentation process, the yeast in the wine died prematurely. This so-called stuck fermentation made the wine boozier, but also sweeter. It is this sweet, cheap, juicy wine that became known as White Zin, with mass success on the American market. 
Sutter Home was then at the forefront of a new wine movement, producing drinkable and affordable wines in large quantities and with a cheap price tag. It led to many old vineyards that would have otherwise not been financially viable to continue striving, as young Americans absolutely loved the juicy wine. Light, not too 'wine-y' and sweet, it was a massive success and remains one of the biggest sellers on the sweet wine market to this day. It did, however, also cause some raised eyebrows among wine connoisseurs.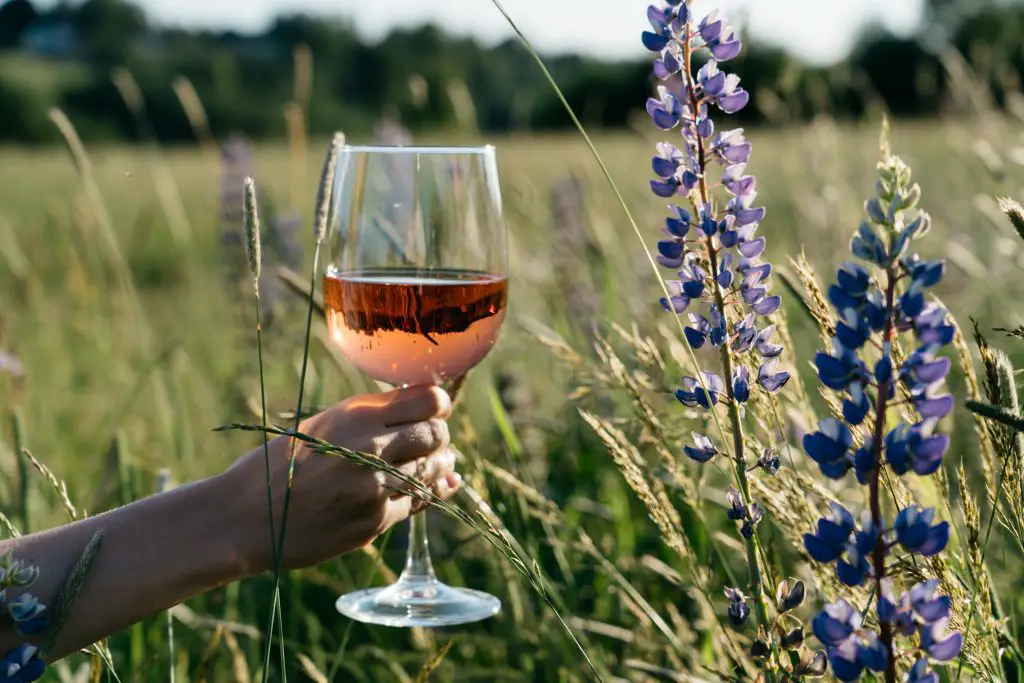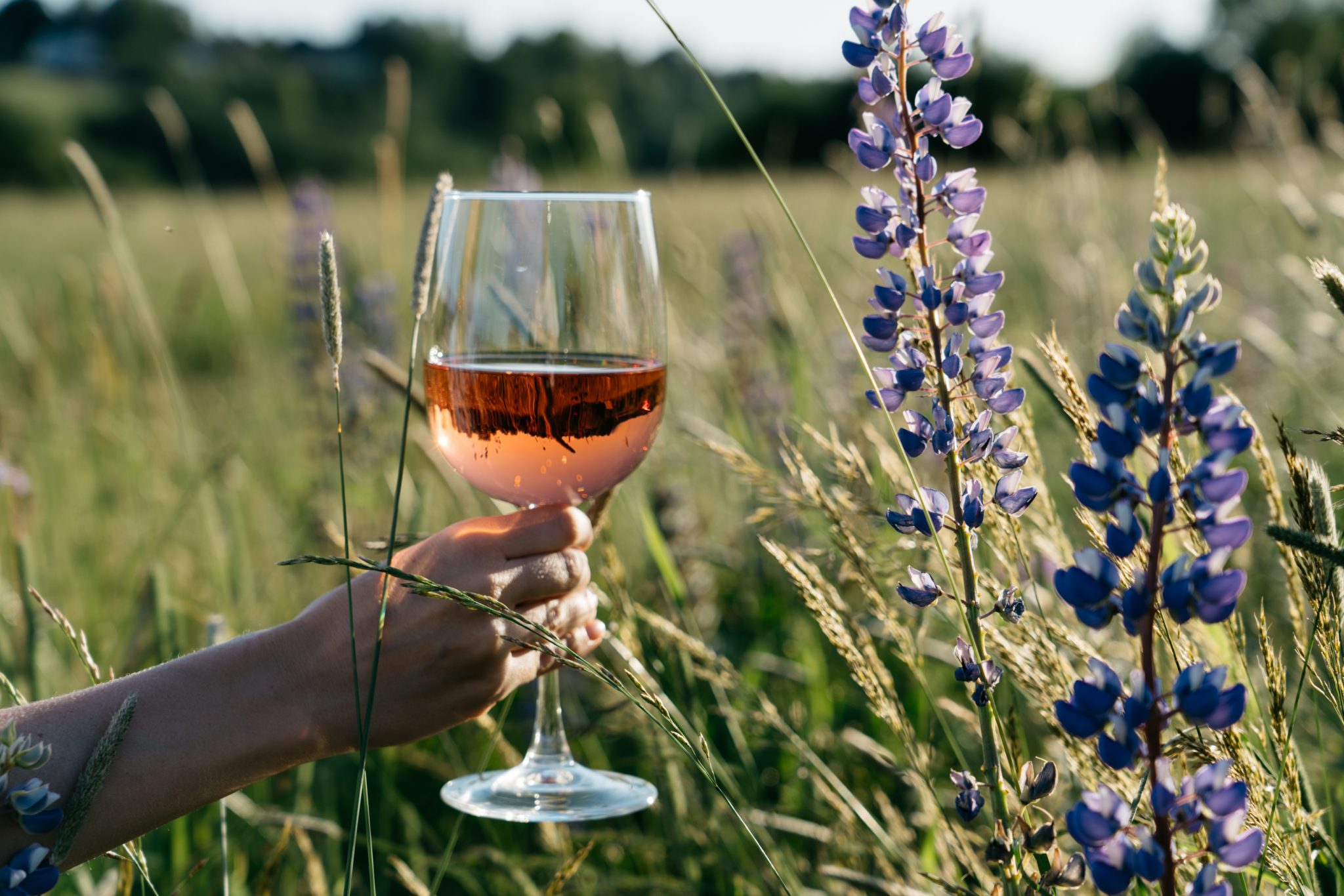 The Story of Zinfandel
The story of White Zinfandel, however, starts even earlier, with the history of original Zinfandel. This history is also what explains why some (read, wine snobs) really hate the idea of making a cheap rosé wine from the Zinfandel grape. 
Technically, Zinfandel is a dark-skinned grape that is extremely easy-growing if the climate is warm and sunny enough. The grape originates in Croatia and it's very popular in Puglia, Italy under the name of Primitivo. Interestingly, it took a long time before experts figured out that Zinfandel and Primitivo are actually the same grape, so the two names persist.
It's no surprise that Zinfandel is so popular for growing specifically in Puglia and California. Both regions are very sunny with mild oceanic climates. That's why wineries can produce this easy-to-grow grape en masse: it is sweet enough despite not having overly-refined qualities. 
Today, both Zinfandel and White Zinfandel are making a strong comeback, even in the eyes of wine experts. Many vineyards are experimenting with complex fermentation methods, growing the grapes with care and significantly increasing the quality of these two wines. However, what's wrong with a bottle of cheap, sweet and drinkable wine?
Is White Zinfandel Sweet or Dry?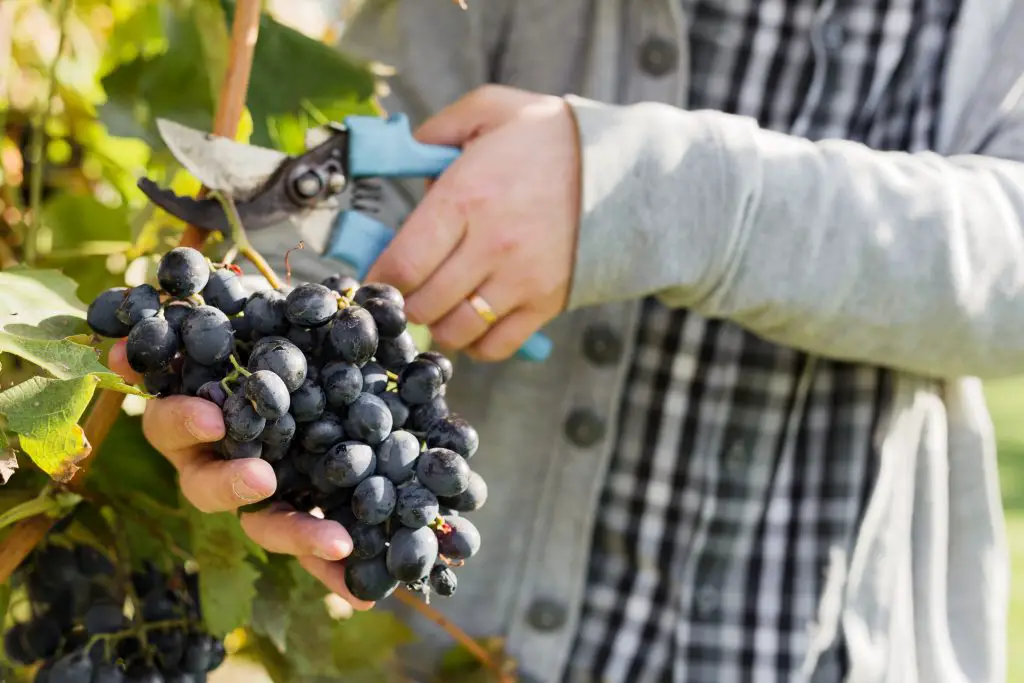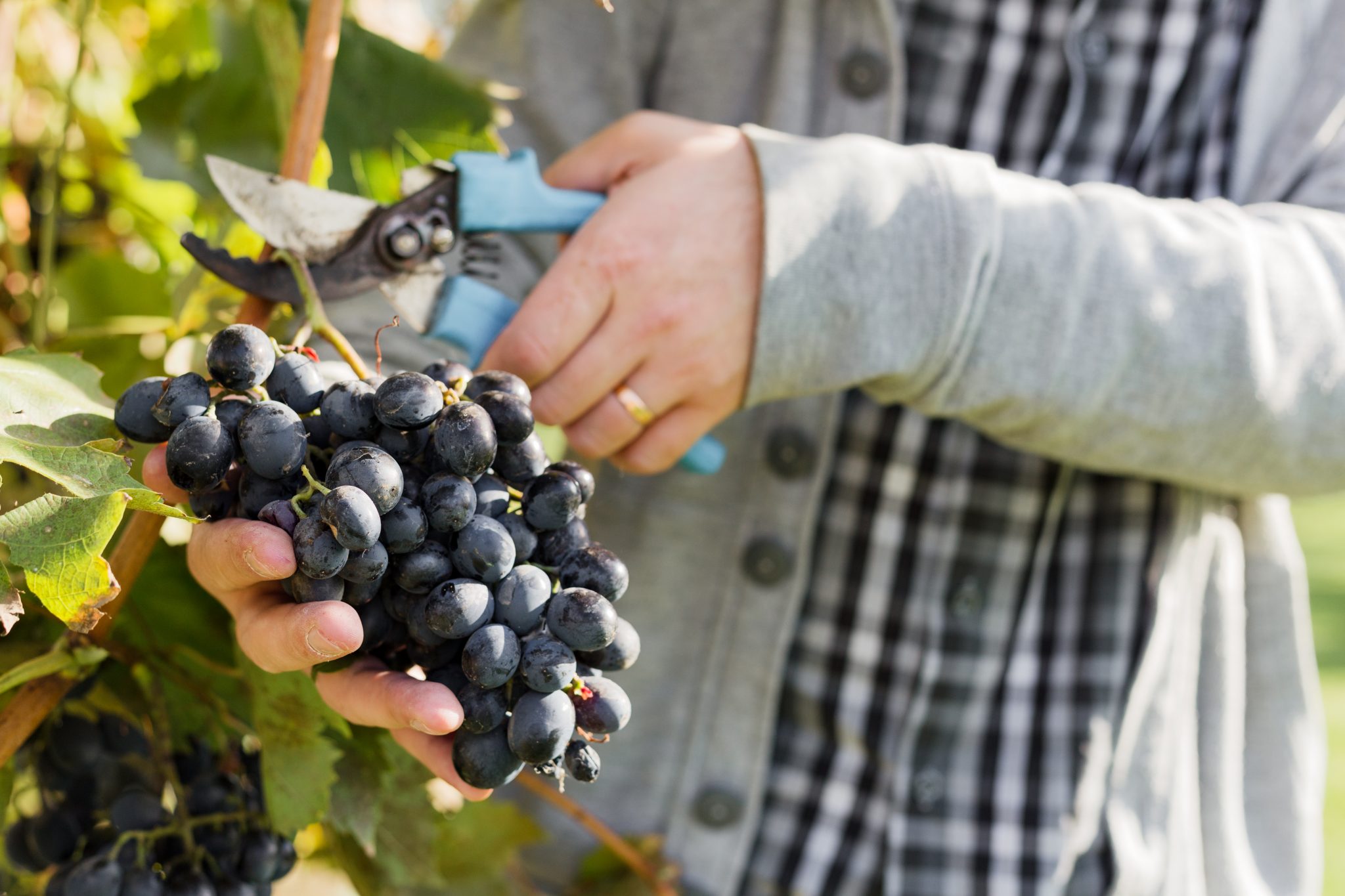 As with all things wine, the short answer is: it depends. Popular White Zinfandel brands such as Barefoot, Sutter Home and Blossom Hill capitalize on mass producing sweet, drinkable White Zin. These wines are most definitely sweet and often have a high level of residual sugar thanks to the stock fermentation. Newer experiments with White Zin production, however, include different fermentation methods. Many of these make a White Zinfandel in the method of French dry rosés from Provence. These newer wines are closer to dry than sweet, often in a careful balance of the two.
Why do People Hate White Zin?
Wine connoisseurs and seasoned wine drinkers simply can't understand the college crowds getting pissed up on this wine-not wine. As countless bloggers will tell you, this is a wine many grew up with before 'graduating' to a 'better' understanding of wine and tasting notes, as Dr. Vinny of the Wine Spectator aptly explains. But does liking wine involve being snobbish about wine? And is mass-production, sweetness and cheapness reasons to dislike a wine?
As you can see, even before White Zin was born, Zinfandel was not considered a high-quality wine. It was, and is, cheap and easy to produce and to drink – at least in its initial method of production.
How to Choose the Right White Zinfandel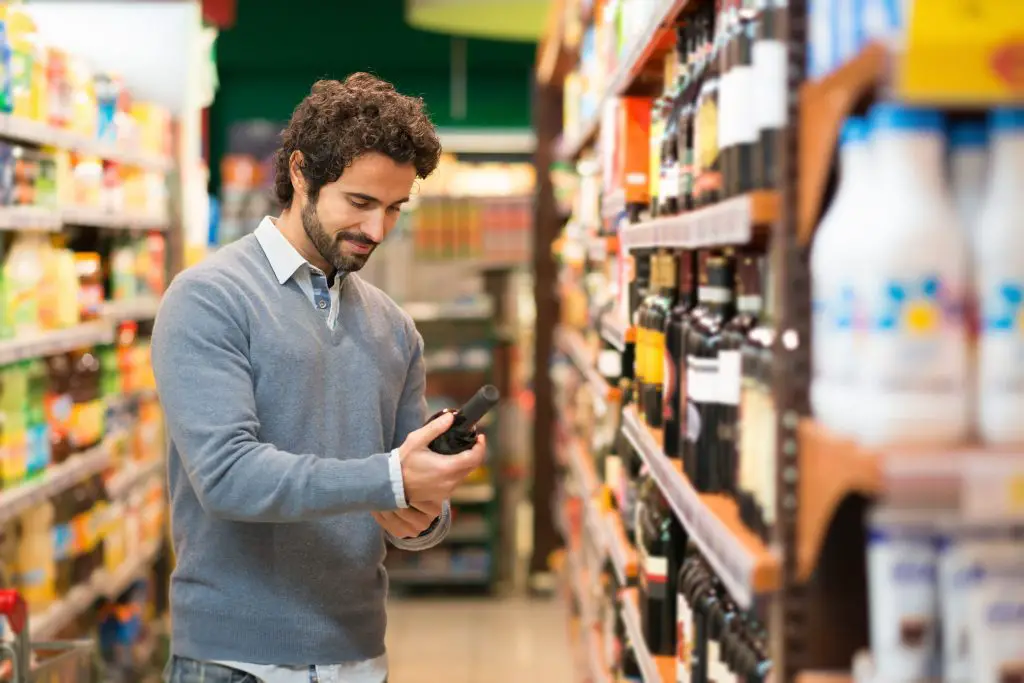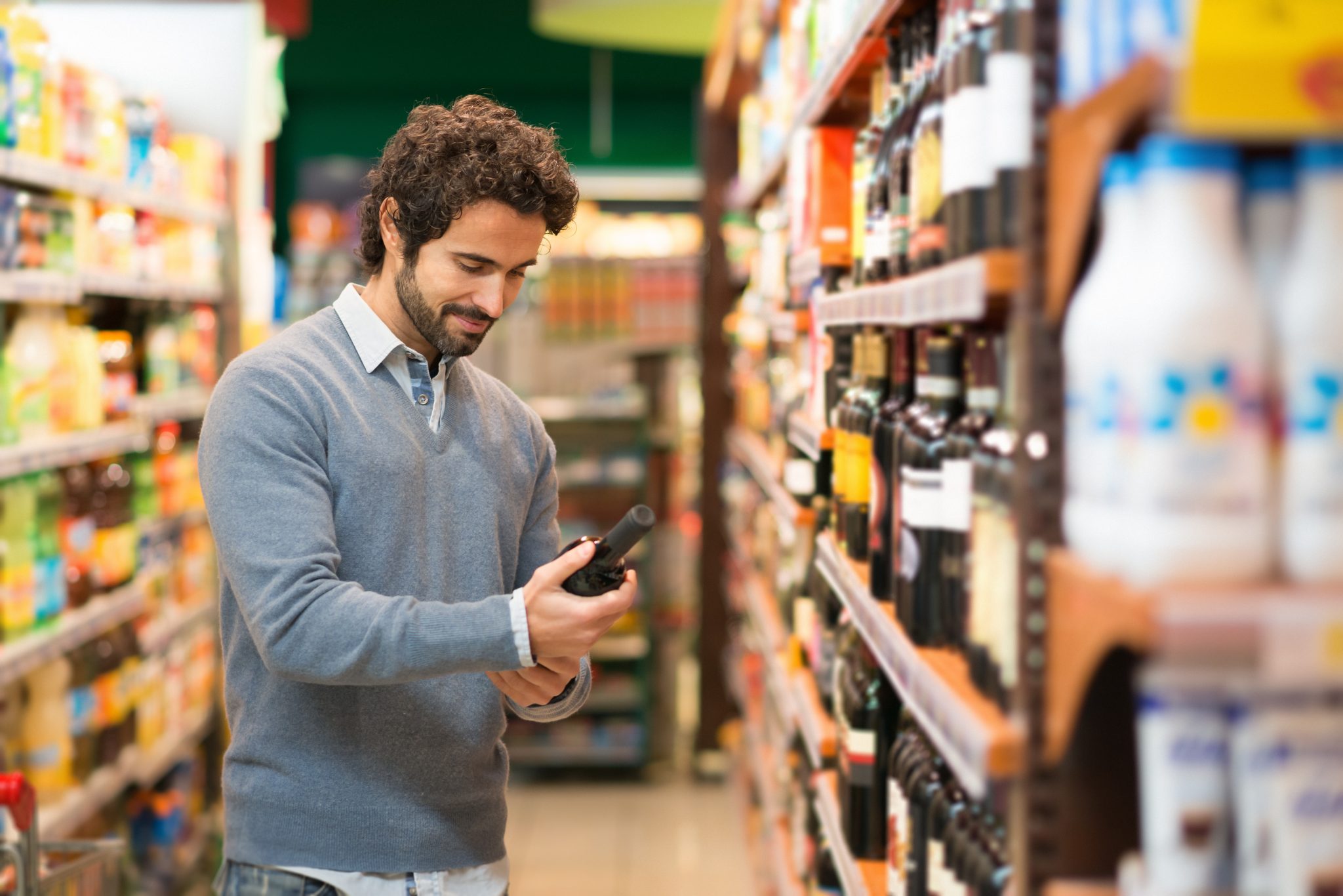 According to wine experts, White Zinfandel should either be chosen with absolute care, or not drunk at all. If you want to follow their advice, look for a bottle in a slightly higher price range, and check out the production method. California boasts some old vines, which produce a smaller harvest. This limited amount of grapes per wine also makes sure that the taste concentrates, giving a refined, earthier berry flavor to the wine.
Another thing to look out for is residual sugar, which allows you to choose the right sweetness for the occasion. However, it is because of its sweetness that White Zin is so easily drinkable. While this gives you the best way to choose one of the new White Zinfandel production methods, let us take a closer look at the most popular White Zin brands of the sweet, drinkable kind.
The Most Famous White Zinfandel Brands
1.

Sutter Home

Sutter Home is the vineyard that created White Zin, and as such, their White Zinfandel is something of a classic. With a coral red color and a tangible sweetness, Sutter Home White Zinfandel is softer and lower in acidity than other popular brands of this rosé. It features a light creaminess and is, without a doubt, the most drinkable of all White Zins.
2.

Barefoot

The Barefoot White Zinfandel is the fruitiest of them all, with a light tanginess of pineapple and subtle citrus notes. It is the most flowery of the popular brands of White Zin and my favorite for when the night is turning towards dawn and a flavorfull wine feels far too much.
3.

Beringer

Beringer is slightly less common, but is still a popular White Zin brand. With bitter notes of green strawberry, Beringer White Zinfandel is a great wine for an early summer evening. The long finish and unsubtle flavor also makes it one of the easiest White Zins to drink if you're not a big fan of wine. It comes with a relatively low alcoholic content of 10%, and in contrast to the other alternatives doesn't have an overly alcohol flavor.
4.

Blossom Hill

In the UK, Blossom Hill White Zinfandel is the go-to wine for brunch or a relaxed evening with friends. Boasting strawberry and watermelon notes, it's a sweet wine that's a little more sophisticated than the rest of the wines on this list. On the nose, this wine reminds me of vinho verde from Portugal – the cheaper variant you get in the villages that farmers keep for their own consumption. Lush!
5.

Canyon Road

White Zinfandel is the cheapest wine of the Canyon Road winery. A tactical decision, perhaps, to make use of older Zinfandel vines grown on the North Californian vineyard. The producers, Christopher Munsell and Ondine Chattan, have developed quite complex aging and fermentation processes unique to Canyon Road, combining stainless steel, French and American oak for the aging process.

While the reserve wines from this vineyard are a must-try stocked by many luxury hotels, the White Zin from Canyon Road is something of a side note for the winery. That is not to say that this is a bad wine, rather, it is the lightest rosé from this list featuring notes of strawberry, cherry and watermelon as typical of White Zinfandel. As a light-bodied wine, the taste is more subtle, and the finish somewhat smoother.
The Best White Zinfandel Wines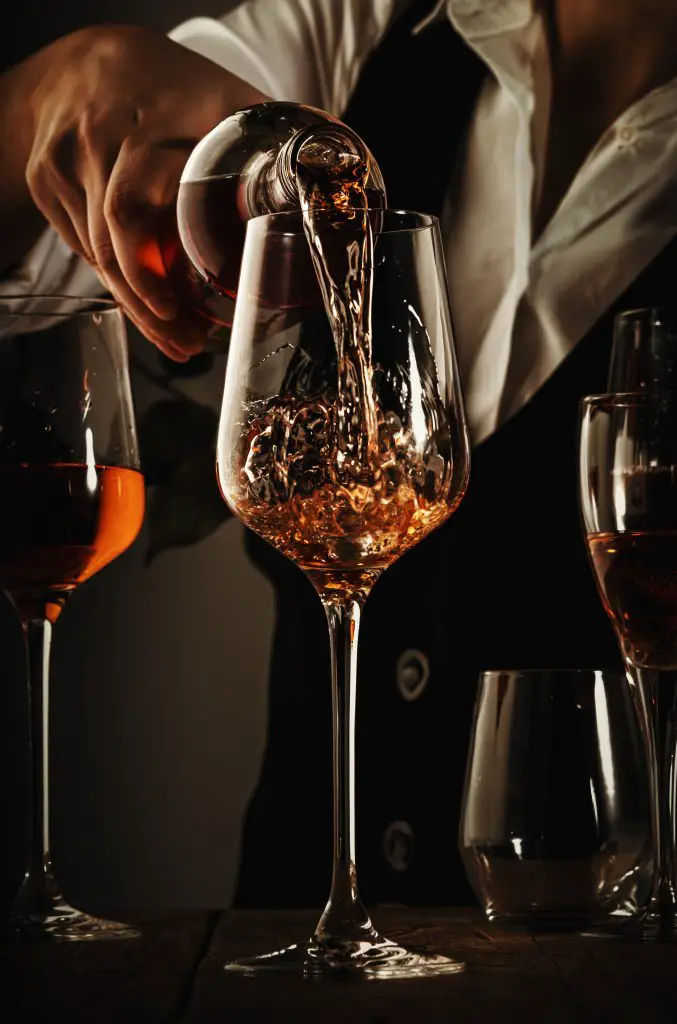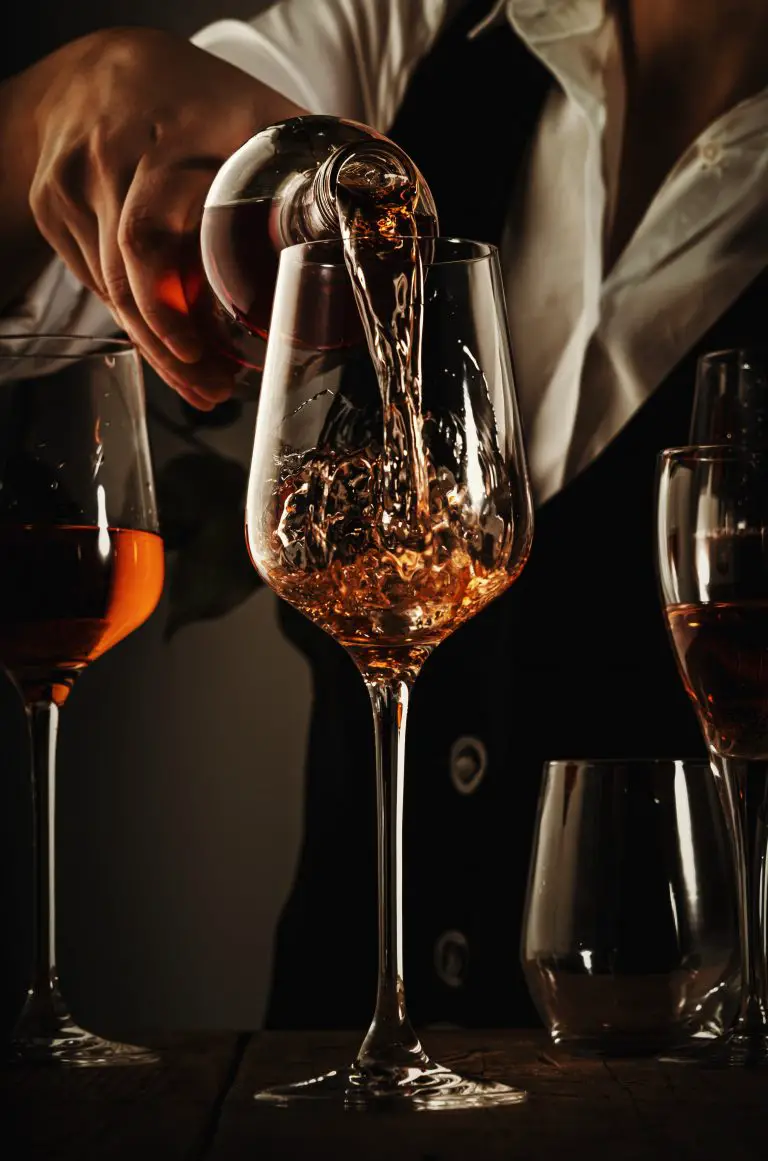 Now that you know the backstory of White Zinfandel, why it's got so much bad rep and the most popular brands, let's look at some other producers. Here you will find the best of each kind of White Zin: the vineyards that are fighting to change the bad reputation of this sweet rosé with darker, drier varieties; the sweetest of the sweet White Zins; and the middle ground of sweet and dry.
1.

Monte Rio Lodi Dry White Zinfandel

The White Zinfandel from Monte Rio in Lodi, California is by far my favorite choice of White Zin. A dry rosé, this wine is at the forefront of the new White Zinfandel movement and tastes best when aged in a bottle for a year or two. Pick a 2019 bottle for a good harvest year. The vines have been grown since 1998, giving us older vines for ultimate grape flavor. It is also an organic vineyard so if ecological wines are your cup of tea then this is the wine for you.

To give you an example of the care that goes into the newer White Zinfandel wines that are reclaiming the bad reputation of this luscious rosé, just think of the process that goes into the harvest at Monte Rio. First, the winemakers harvest the grapes by hand, and then crush them by foot. This ensures that only the best grapes make it to the pressing stage and that no juice goes to waste. Thereafter, they press the grapes and let them fermented in a concrete tank, where egg rather than yeast is used to start the fermentation process. The wine is then aged for 4 months in old wood barrels, softening the flavor without adding much of the oaky notes of vanilla and spice. Monte Rio winemakers then transfer the wine to stainless steel tanks. First then is the wine bottled and shipped out to the market.
2.

Buehler White Zinfandel

White Zinfandel from Buehler is closer to Zinfandel than to rosé. Instead, it is dark pink in color and boasts fuller flavors of wild red fruits. An excellent Californian wine for the late night. Buehler started to produce White Zinfandel only a decade after Bob Trinchero of Sutter Home's successful experiment. They set themselves apart by avoiding mass-production and hand-picking the grapes later in the harvest. This means that the grapes are harvested riper, that is, when they are sweeter. This is what gives the Buehler White Zin fuller red berry flavors than most alternatives. Buehler also lets the grapes ferment until all residual sugar has been converted to alcohol instead of using stuck fermentation. A refreshing wine, more dry than sweet, and with a full flavor.
3.

Arbor Mist Strawberry White Zinfandel

In contrast to the two wines above, the White Zin from Arbor Mist is a very very sweet affair. I would personally even classify this as a dessert wine, although the wine is usually referred to as "slightly sweet". Arbor Mist have gained popularity by their fruit flavored wines, something between wine and fruit juice in flavor. It is also low in alcohol, with a 6% alcohol level. If you're a big fan of cider going to a wine night, Arbor Mist White Zinfandel is your best option.
4.

Baron Herzog White Zinfandel

The exact opposite of Arbor Mist, Baron Herzog produces and off-dry White Zinfandel. The aroma may trick you, as it boasts of candy floss on the nose. However, the flavor is one of cranberry and more sour red fruits – carefully balanced with the strawberry flavor that White Zin is so famous for. A refreshing rosé, the Baron Herzog vineyard brings out the more complex flavors of Zinfandel. It is also kosher approved.
5.

Crane Lake White Zinfandel 2016

Crane Lake White Zinfandel from 2016 is the middle ground of this list. It is a sweet rosé produced in a similar way to Barefoot and Sutter Homes White Zin. However, Crane Lake also ages the wine first in barrels and then in the bottle. This brings out the more complex notes of sour fruit as well as ripe and unripe strawberry. Sweet yet complex, this wine is your choice if you're an avid wine drinker but you're sharing a bottle with someone who prefers sweeter, less wine-y wines.
Food Pairings with White Zinfandel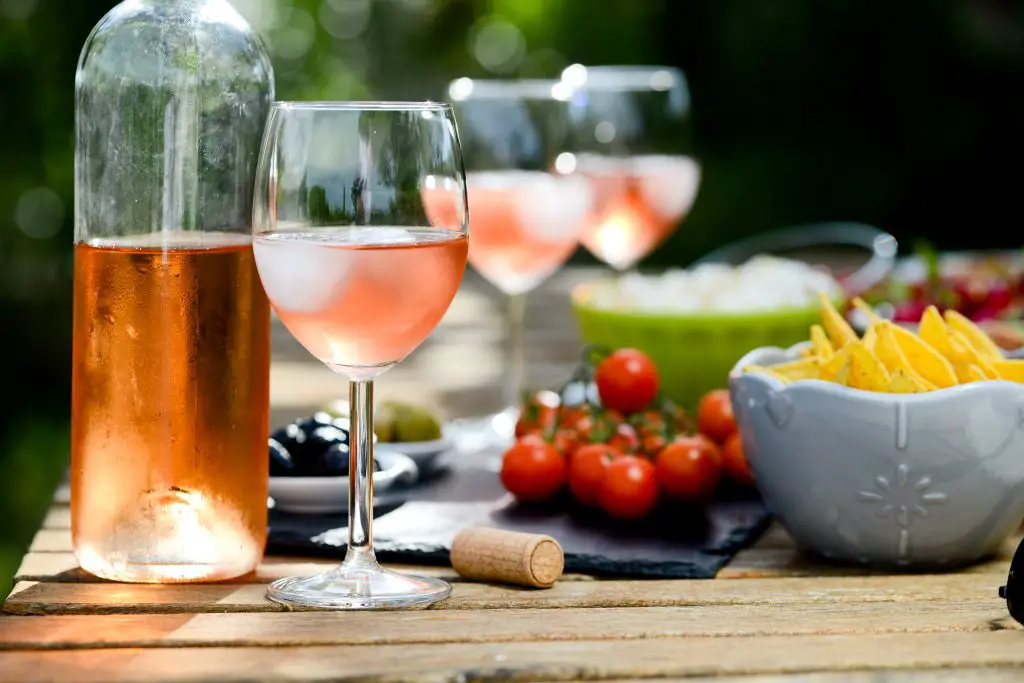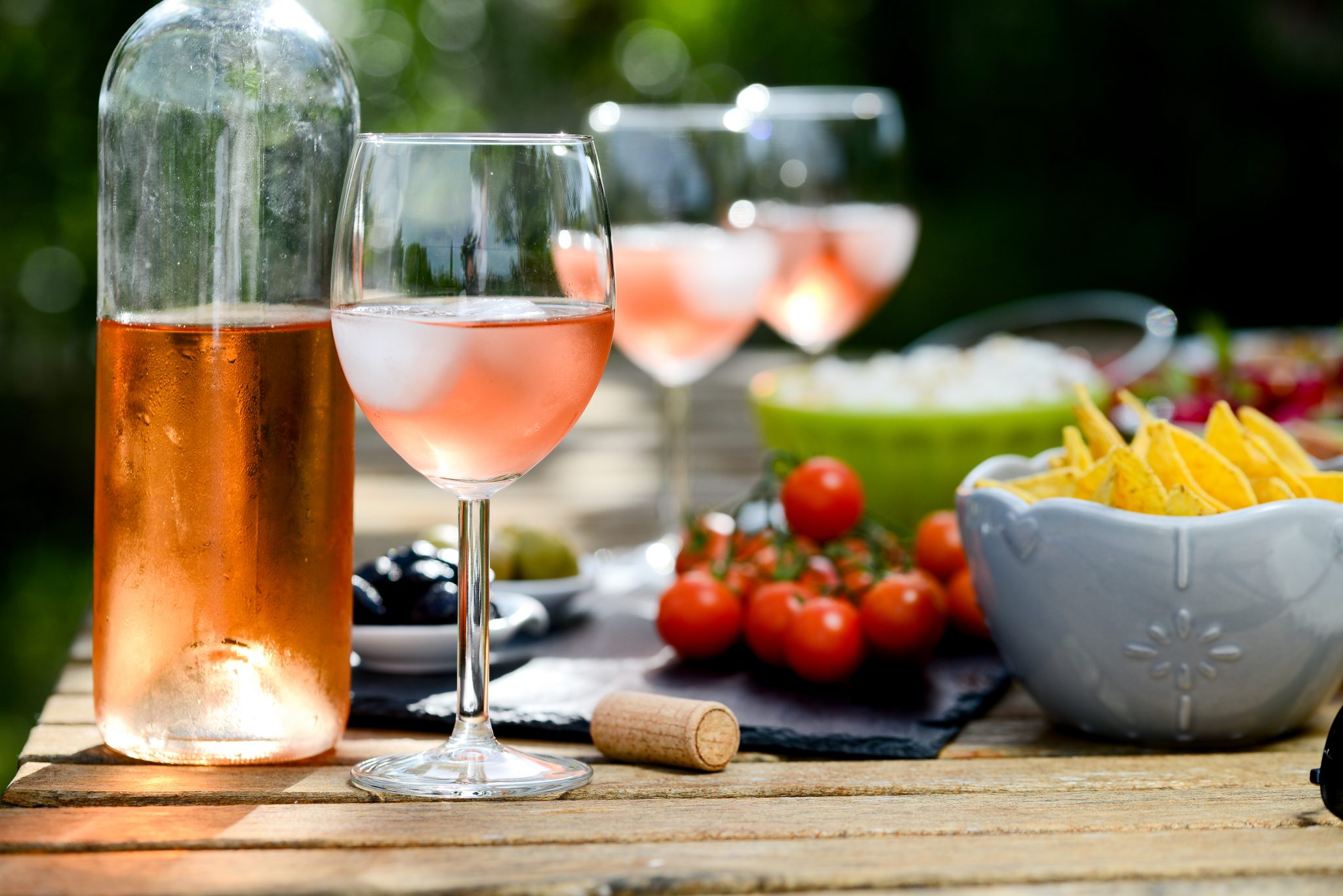 White Zinfandel is rarely, if ever, paired with food. After tasting it out with a few different meals, including a Greek dinner and desserts to pair sweet on sweet, I turned to an expert. My expert is a Portuguese friend who's worked with wine pairing for the past 15 years. As with all wine experts, she began to speak about the region. First, check where your White Zinfandel is from. Is it Californian or Australian? When you know this, continue your research by asking: Is it aged? How sweet is it?
Traditionally, rosé is paired with white meat or fish. This works great for dry rosé, but not for sweet ones. So if you have a bottle of Monte Rio or Buehler, opt for a lighter chicken dish like a Caesar salad, for example. The more popular, sweet and medium sweet White Zins are very specific wines. Don't pair this with fish or seafood, but think of something more fun and light. "Something not too fussy, something simple," my friend said. "It's a very drinkable wine, not a complex wine, so don't go for complex dishes. They will only overshadow the wine."
I decided to try a bottle of White Zinfandel with street food. Peri peri chicken, falafel, simple cheeses with jam. It was a great success. So if you're going to a street food market and want to bring a bottle of wine, opt for a White Zin. Especially if you're getting falafel.