Reading time:
6
mins
Falafel is probably the most well-known Lebanese dish worldwide. We all love it, especially when wrapped in fresh pita or dipped into some lip-smacking homemade hummus. But how do you match such a delicate dish with the perfect wine? We've got a few falafel wine pairing suggestions that are sure to tickle your tastebuds.
What is falafel?
Falafel is a popular Middle Eastern street food dish made from chickpeas or fava beans. The small vegetarian fritters are typically fried and served with hummus or a tahini sauce. It's popular in most Middle Eastern countries, and acts as a good vegetarian alternative to chicken shawarma or Greek gyros. Each country has their own unique take on the recipe.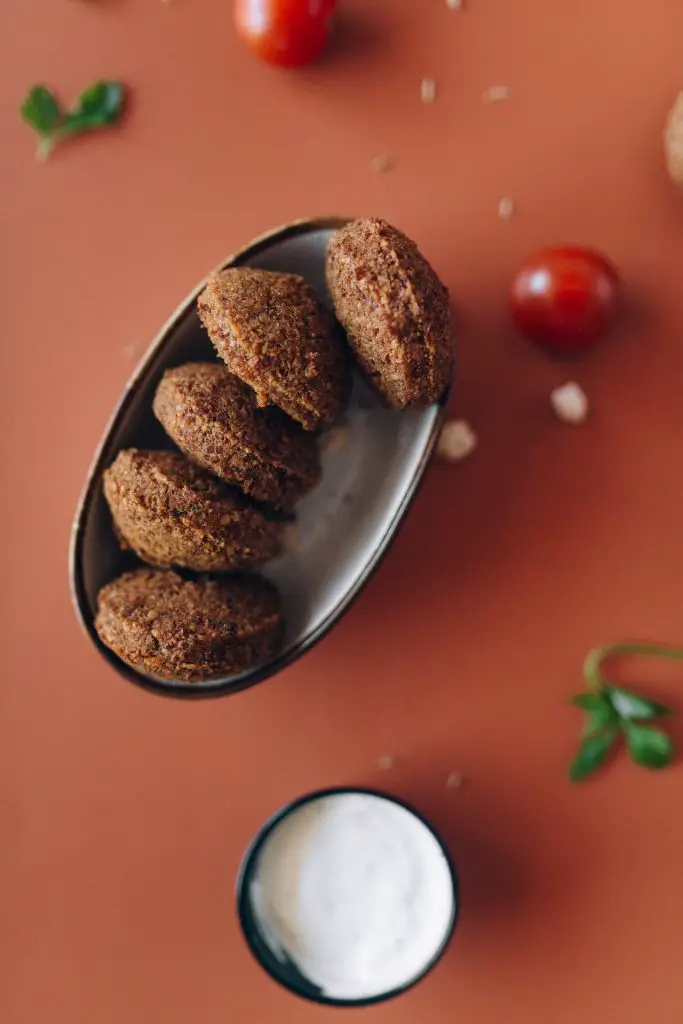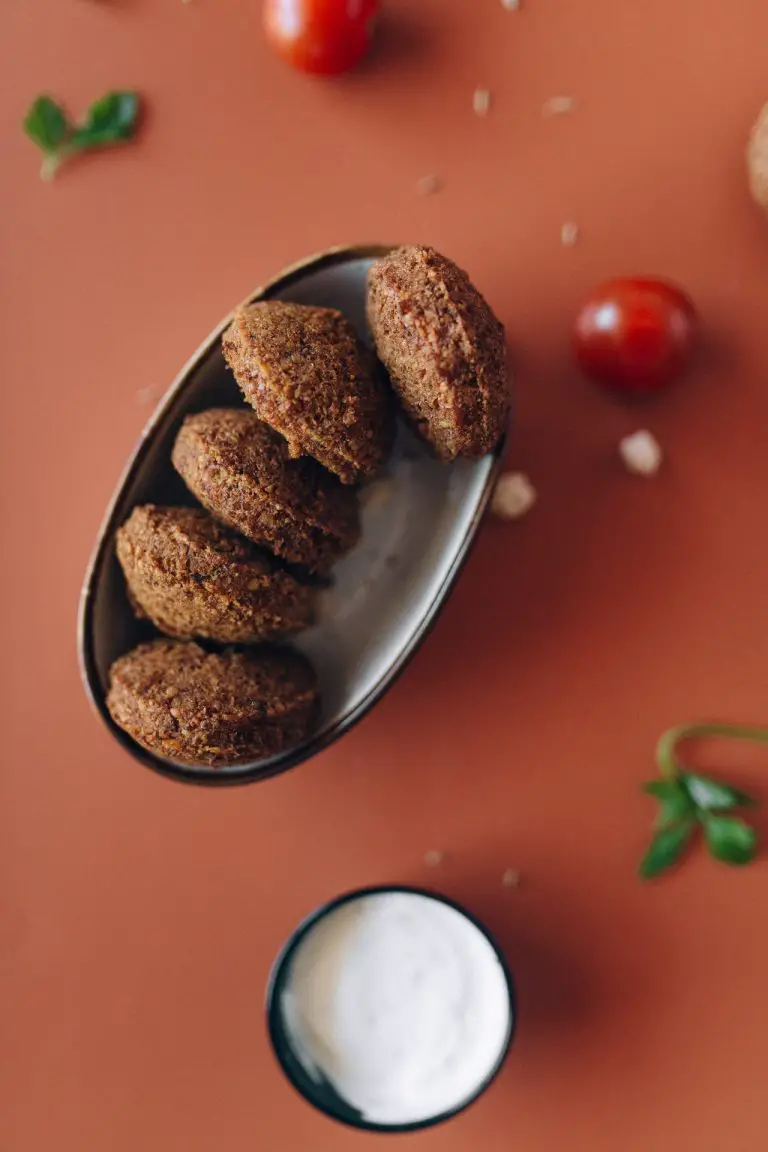 In Morocco, for example, it's not uncommon to find falafel served with a typical garlic sauce called toum. In Israel, however, falafel is always served with fresh tahini, and often cushioned inside freshly grilled pita with other traditional garnishes. 

Outside of Middle Eastern countries, there is a more Westernized approach to this delicious dish. Typically, falafel is consumed as an easy and healthier alternative to typical fast food items. One of our favourite falafel spots is in the Jewish quarter of Paris, at the famous L'As du Fallafel. It's some of the best street food in the city! The falafel also pairs wonderfully with the restaurant's small but well-considered Israeli wine selection.

How to pair wine with falafel
Pairing wine with falafel depends a lot on how you're consuming it. Falafel is served in many forms – in a wrap, as a sandwich, or as a falafel plate with hummus, tahini and other roasted vegetables. Each version calls for its own type of pairing.
For example, a falafel wrap will typically come with salad such as raw onion or garlic, which calls for an acidic white wine to match. A falafel plate, on the other hand, might need a well-structured red to match the thick and nutty texture of tahini. But if you're pairing falafel alongside smokey flavours such as baba ganoush or chargrilled vegetables, you'll need a wine with a bit more power to match the additional intensity.

These are all things you need to take into consideration when making a falafel wine pairing. But there are some basic rules. With whites, keep things simple, clean, fresh and vibrant. For reds, smooth and fruity is the way to go.
Pairing falafel with white wine
Pairing falafel with white wine is actually pretty easy. The key characteristic to look out for is a fresh kick of acidity, which will complement the flavor and texture of the falafel.
A bright, crisp white wine contrasts wonderfully with the bold earthiness of chickpeas and spices.  This is especially true if you're using spices such as cumin and coriander as seasoning. These wines also help to cut through the garlic that is often used in the base of the dish.
It's also not uncommon to find garlic in the creamy sauces used as garnish. A fresh and vibrant white wine will complement this intensity nicely – and act as a great palette cleanser! Try going for a white wine that has citrus notes in the palette. It will give you that crisp hit of acidity to carry through the flavors. For the ultimate light, citrusy palette, try an easy-to-drink Moscato wine.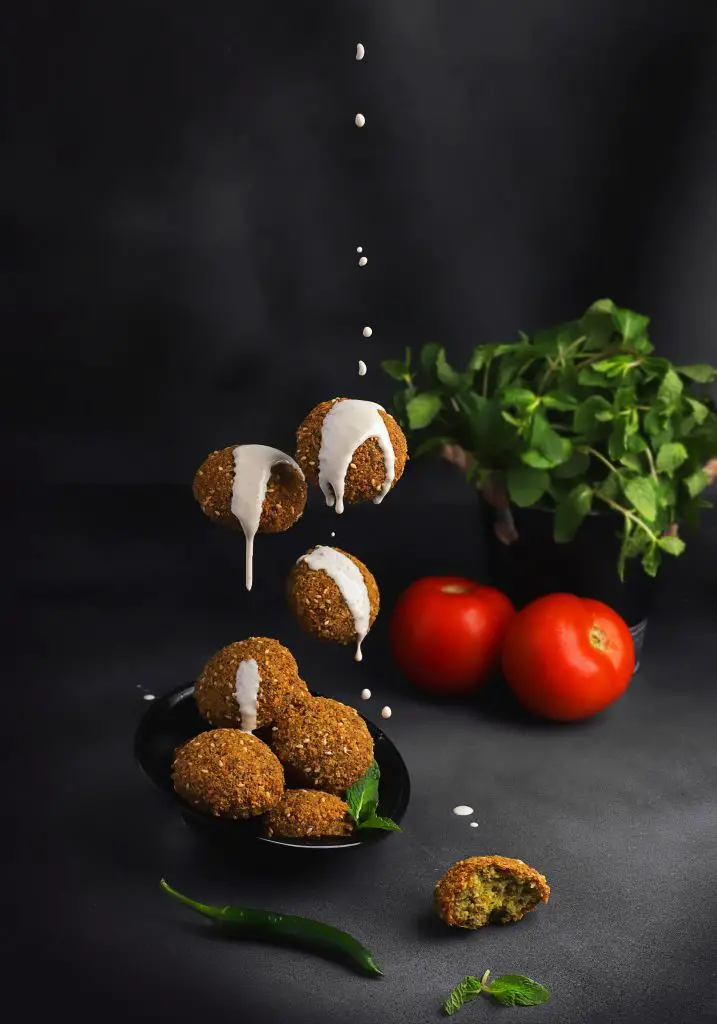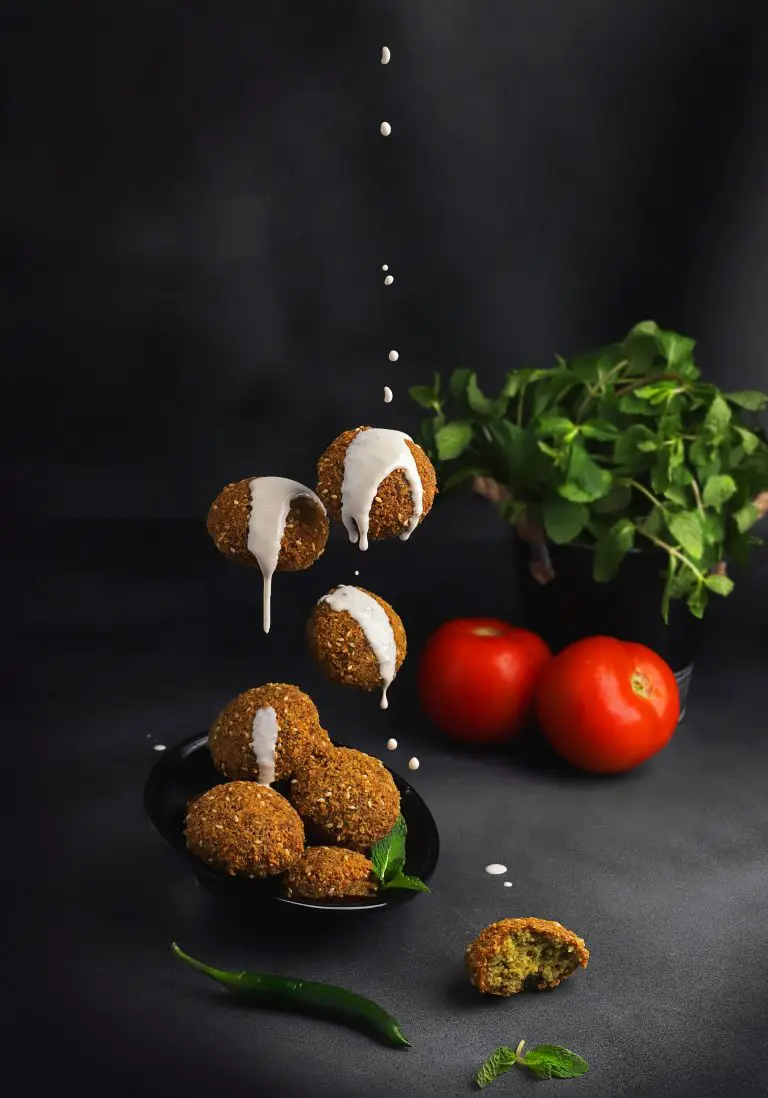 However, you should try to avoid heavily oaked wines when pairing with falafel, unless the dish is very creamy. The sweet notes that you might experience from oaking, such as vanilla, can be confusing against the earthy flavour from the falafel. When it comes to white wine, it's best to keep things fresh and vibrant.
Pairing falafel with red wine
When it comes to pairing red wines with falafel, we suggest going for big bold flavors that will complement the rich spices and textures.

It's not typical for red wines to be paired with vegetarian foods such as falafel. Most people will suggest reaching straight for a white wine! A red that is softer in tannins, however, works wonderfully with falafel.

Look especially for wines with a fruitier and with a smoother mouthfeel (such as a US Zinfandel). These reds work wonderfully with falafel. The slight spice and tobacco notes you experience with a softer red complement the herbiness of the falafel nicely. 
Given that the texture of falafel can be quite dry, go for a red wine with low tannins. This will help to avoid any further dry mouth feeling. A young, fresh and fruity red wine such as an Italian Primitivo is a good option here. You won't be disappointed with this combo!
The best wines to pair with falafel
1. A young Sauvignon Blanc
Sauvignon Blanc is a crisp white wine that complements the garlic and spices of falafel by giving a beautiful hit of acidity. Some aged Sauvignon Blancs from California may also work well – if they feature fig notes as these are a great compliment to the Mediterranean spices in falafel.

The younger the wine the more herbaceous and citrusy the flavor, which acts as a great match for crispy falafel. The floral notes of Sauvignon Blanc will also add a unique fruity element that cuts through sharper, earthier tones of typical falafel spices. You can't go wrong with this refreshing combo!
2. Chardonnay
Now, you might not expect this… but a riper white that's had some light oaking, such as Chardonnay, acts as a great match when pairing with falafel. The soft vanilla notes of a lightly oaked Chardonnay create a great backdrop to subtle spices of a falafel dish. This is especially true if the dish is served with creamier sauces, such as tahini.

Chardonnay will help to balance the thick texture one might expect with a rich tahini sauce. And if your sauce has a particularly citrus flavour, the light oaking of chardonnay will really help to balance this out.
3. Orange or amber wine from Georgia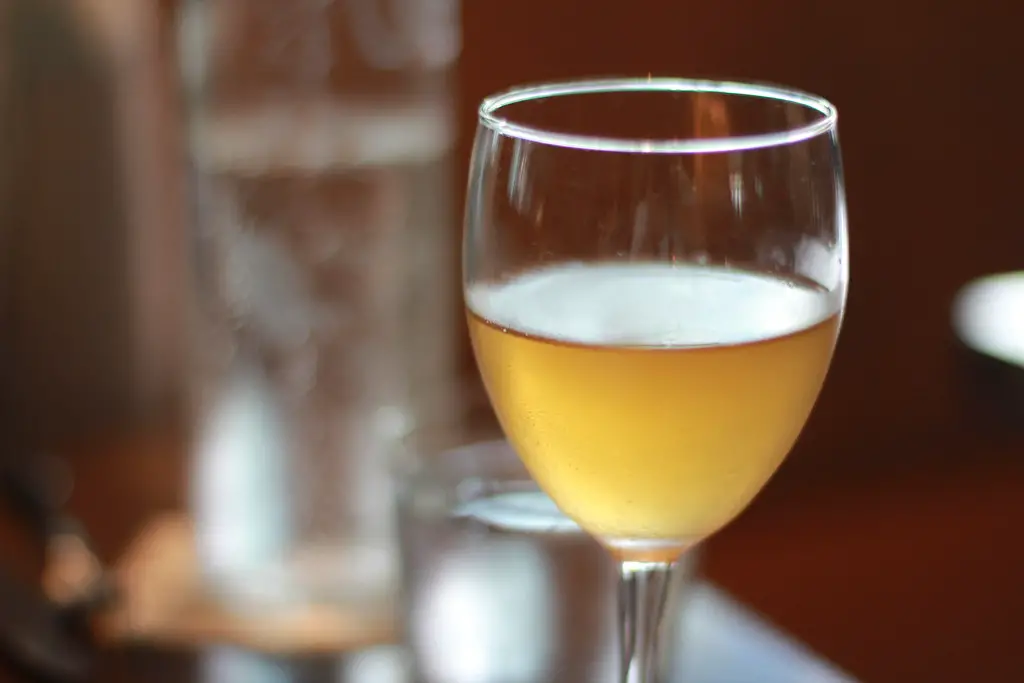 It's a common assumption that hummus is a near impossible dish to pair with wine. Fear not, though – if you are plating your falafel with a side of hummus, then orange or amber wines can be a great pairing.

The fusion of flavors created from lemon juice, garlic and tahini in the sauce really helps to bring out the earthy notes you can taste in an orange wine. Georgia (in Europe) is the home of orange wines, and is the best place to start if you're just getting into them. Keep your eyes out for a Krahuna variety – the slightly herbaceous notes balance the rich hummus flavors excellently.
If you're enjoying a dry falafel as a snack, perhaps with a small side salad, you'll need something that's a bit more dynamic and fun to contrast the dry texture and milder flavors. This light, easily drinkable rosé is a great match.

Zinfandel retains its acidity whilst going the extra mile with those rich, red fruity notes. The jammy tones help to liven up the flavor of falafel without overpowering the dish, which creates a wonderful balance. Rather than going for a classic red Zinfandel from Germany or Italy (where it's called Primitivo), we'd suggest going for a New World White Zinfandel rosé.
5. Australian Shiraz
We've already mentioned that jammy tones can help liven the flavors of falafel. The fruits help to bring out the subtle spices that are often added to the dish, such as cumin and coriander.

If you're serving your falafel in a thick grilled gyro with various amenities such as smoky baba ganoush and citric tzatziki (also common in Greek souvlaki), then Shiraz is the match for you. The smokiness of the wine accentuates the same sensation created from grilling the dish, but the tannins are just smooth enough to not overpower the dish. 
If you're looking for the complexity of Shiraz with a more concentrated flavour, try an Argentinian Malbec – and check out our guide to Malbec vs Shiraz to find out all about these two classic red wines!