Reading time:
9
mins
Malbec, Shiraz… which to choose? These bold, brawny red wines often go hand-in-hand. They are sometimes even blended together to make Malbec-Syrah. Confusing? Fear not. Our guide to Malbec vs Shiraz will take you through all the similarities, differences and small nuances between these two wines, to help you make an assured choice at your next gathering or dinner party. 
What are the main differences between Malbec vs Shiraz? 
First things first. These wines are often compared for a reason.

For example, they are both hearty, well-structured full-bodied red wines. This means they pair extremely well with food, and are often associated with candlelit dinners and French cuisine. Indeed, both grapes were originally grown in France. Malbec is from Cahors, in the Occitanie region. Syrah – the original French world for Shiraz – originates in the Rhône Valley, about 220 miles to the east. 

Interested in French wine regions? Check out our guide to France's Chinon wine region.

Both wines also feature a certain aroma of ripe black fruit. But not always. 

In terms of the similarities between Malbec and Shiraz, well… that's about it!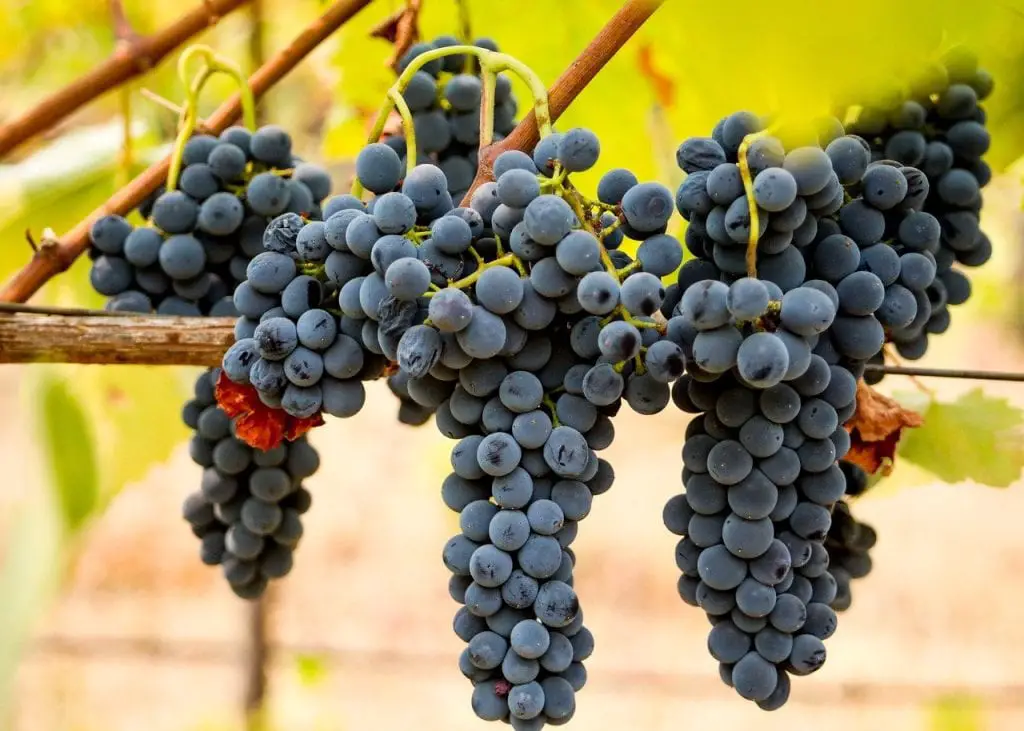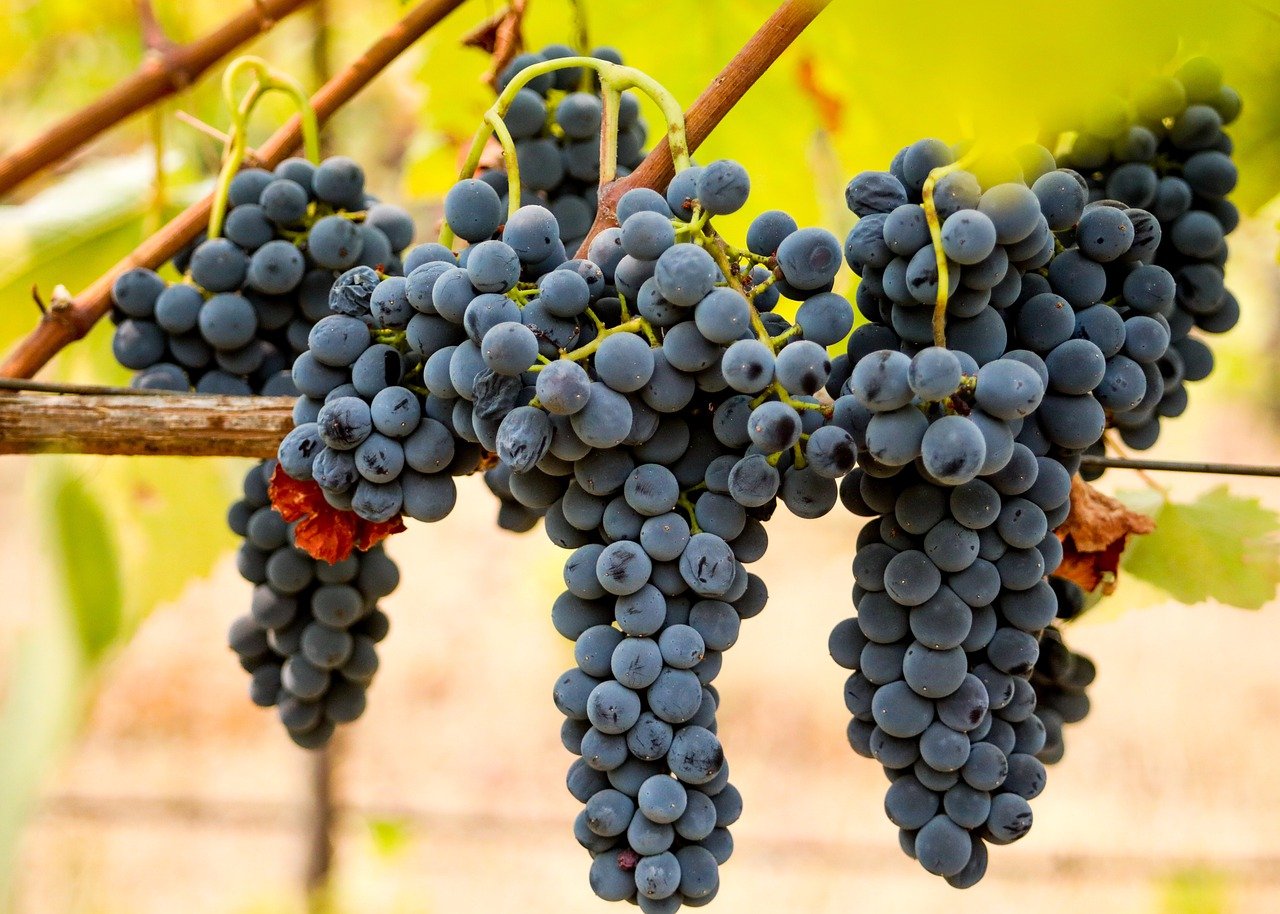 Even though Malbec and Shiraz wines are similar, there are a lot of pronounced differences between them. For example, I would say that Malbec is definitely the heavier of the two wines. A bottle of good, well-aged Malbec is a bold and confident offering, which makes it more difficult to pair with food than the comparatively meeker Shiraz. 

Malbec also tends to come in a little higher on the alcohol level than Shiraz – but this varies. Some new world Shiraz such as Australian Shiraz can contain up to 16% alcohol, which is very strong for a red wine. 

Flavor-wise, Shiraz is a bit more complex than Malbec, with its smokey, pepper-like finish on the palate. Malbec features more of the classic aged red wine notes, such as vanilla, plum and blackcurrant.

If you're trying to decide between Malbec and Shiraz for a food pairing, remember that Malbec does not have a strong finish, unlike the strong, smokey impression that Shiraz leaves on the palate. This means that Malbec pairs excellently with steaks and assertive yet neutral flavors. Shiraz, on the other hand, is best with barbecued meats, grilled vegetables and marinated dishes.
In depth: Malbec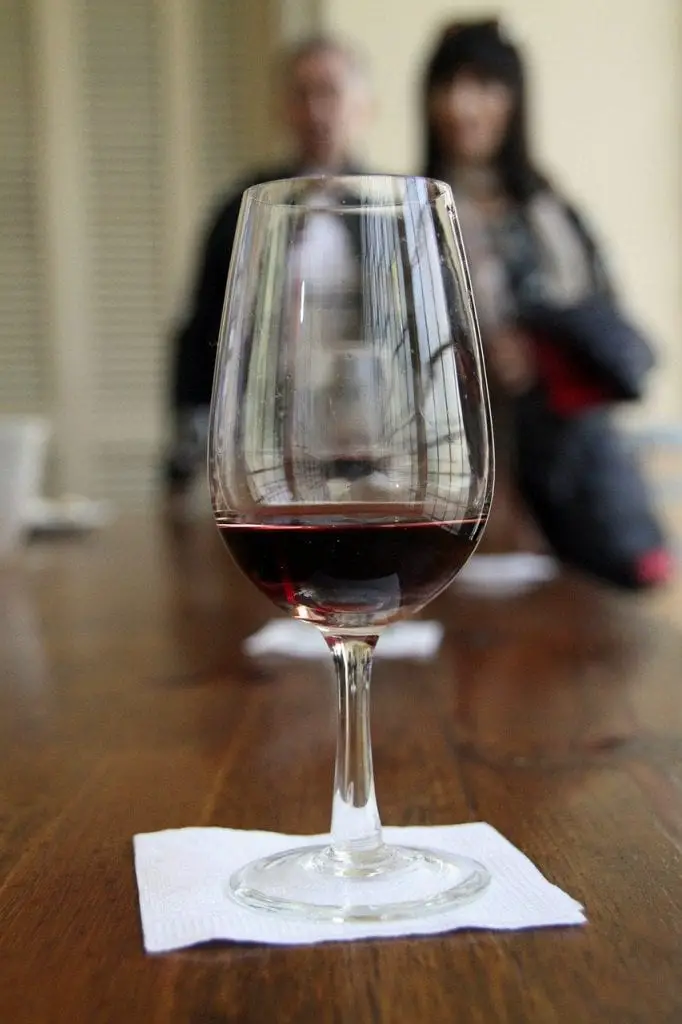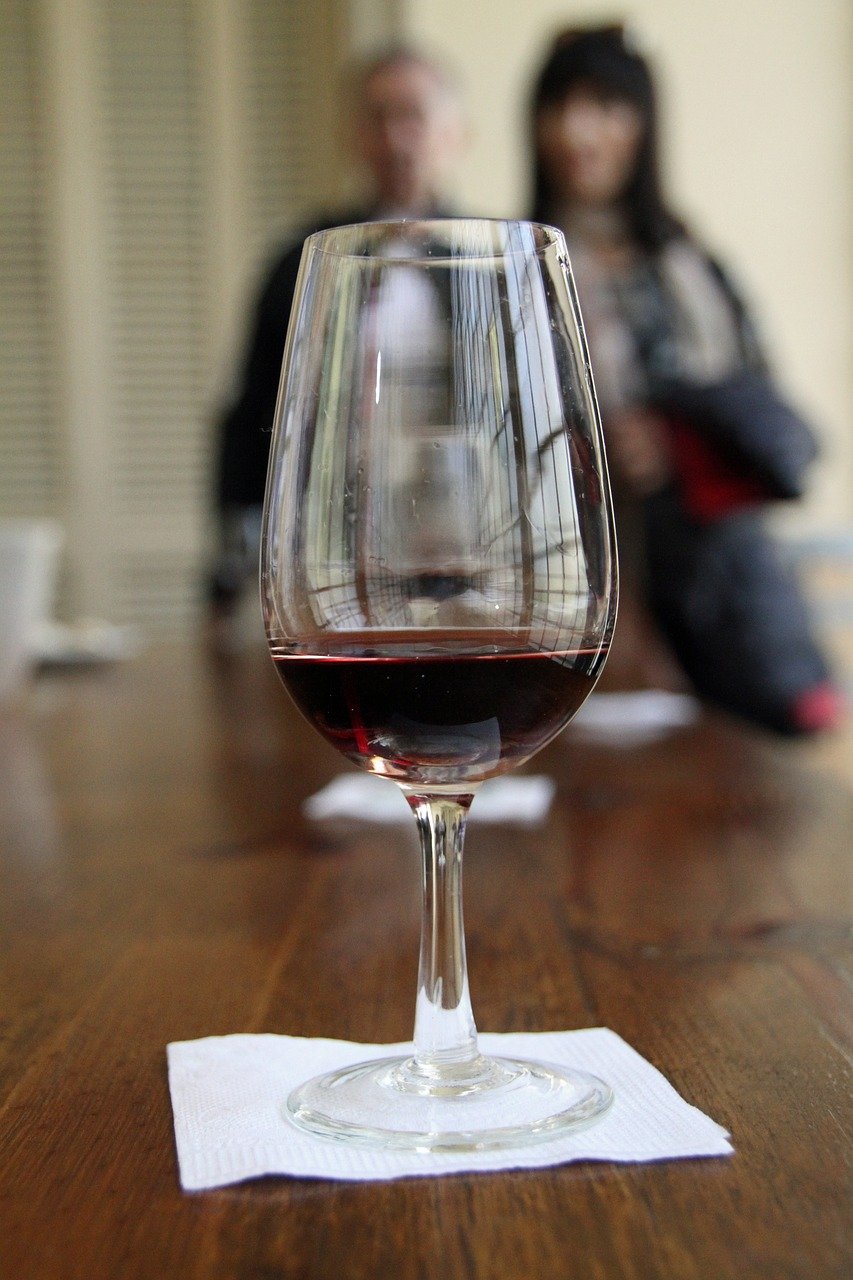 Malbec is a much-loved red wine which can be found growing all around the world. Here's the lowdown.
Characteristics of Malbec
Full-bodied and well-structured, Malbec is the go-to dinner red of choice for many. It is synonymous with flavors of ripe fruit and black cherries which sit alongside more complex notes of vanilla, chocolate and tobacco. In general, Malbec has strong tannins and a good natural acidity, which helps tame the high alcohol content that can arise in warm-climate Malbec, such as in Argentina. 
Where does Malbec come from?
The traditional heartland of the Malbec grape is Cahors in the South of France, where Malbec once grew to become one of the most prominent grapes in the country. During the French wine blight of the 19th century, however, the Cahors region was very badly hit. Lots of vineyards were abandoned and winemakers relocated en masse to 'New World' wine regions.
Many of the Cahors vineyards still sit empty today, yet despite this Malbec is experiencing a revival in the region. This is good news for the winemakers of the region, but the plantings are nowhere near to 19th century levels. Indeed, the main producer of Malbec today lies across the Atlantic ocean, in Argentina.
When it was first introduced to the high, hot terrain of the Argentinian vineyards in the 1860s, Malbec grew well – but in obscurity. It took until the 1980s, when New World wines began to look for a bigger foreign export market, that Argentinians and foreign winemakers alike began to take notice of la uva francese (the French grape).

Today, Malbec Argentino is growing across 112 thousand acres in Argentina, and accounts for around 38% of red wine grown in the country. That is a huge amount for a relatively young premium wine-exporting country, and it makes up the vast majority of the world's Malbec production. In 2020, Argentina exported 129 million litres of Malbec – enough to fill 65 Olympic swimming pools.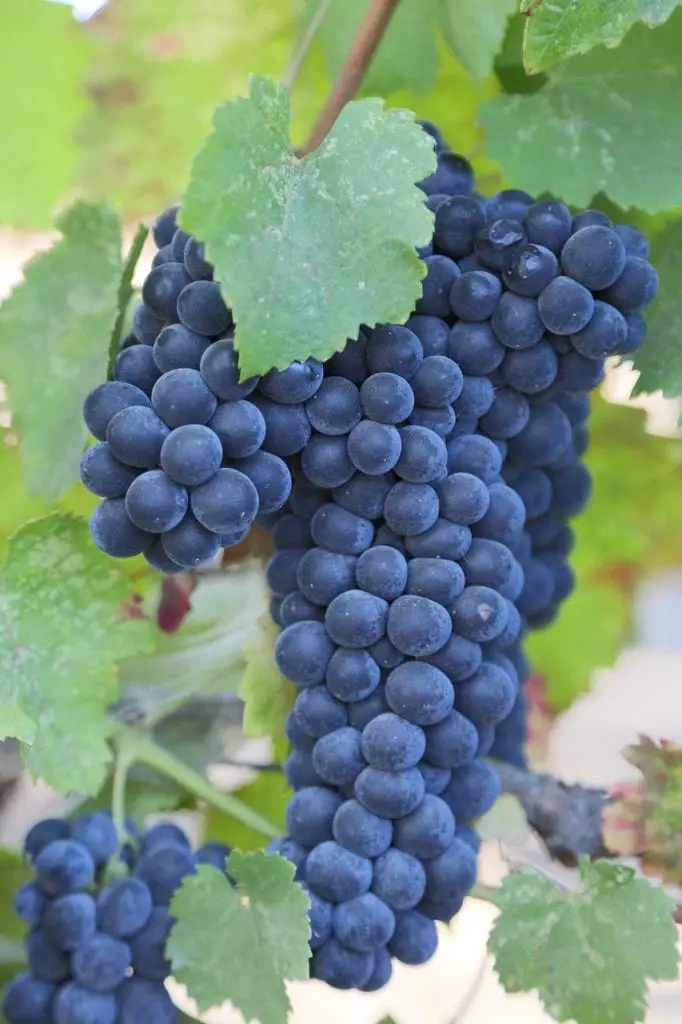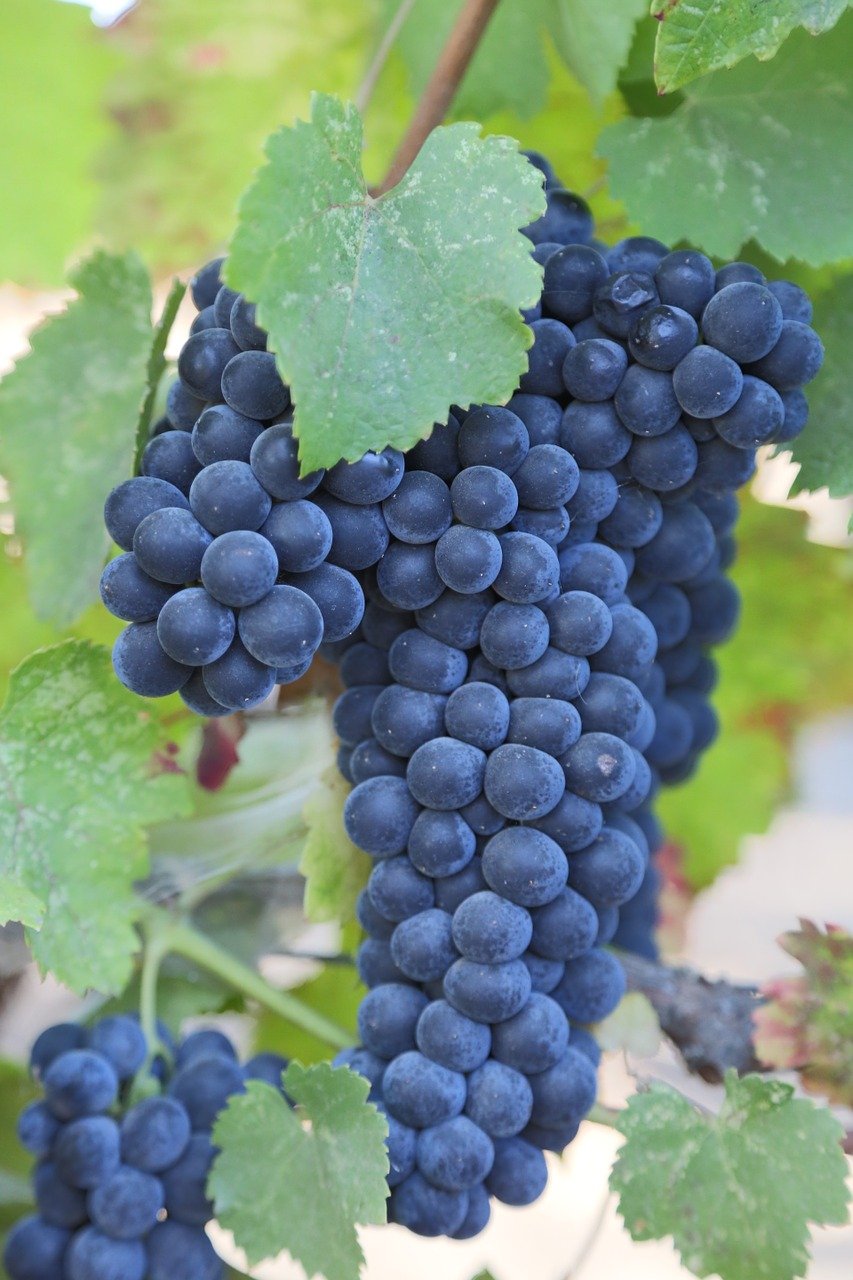 You can also find good Malbec in California. The plantings there tend to be much newer than the plantings in Argentina, but this doesn't detract from the quality – there are some excellent examples of Californian Malbec.

Finally, Malbec often features as a blending grape in the Bordeaux region in France, sharing the stage with Merlot, Cabernet Franc and Cabernet Sauvignon in Bordeaux red blends. In fact, almost all of the Malbec produced in France today is used for blending with other grapes.
How to serve Malbec
Like most full-bodied red wines, Malbec should be served at room temperature, or chilled for a short time (20-30 minutes) in the refrigerator.

You can use a standard wine glass for Malbec. It's an intensely flavored full-bodied wine, so there is no need to use the type of large bowl-shaped wine glasses that open up the flavors of the wine.
Malbec Food Pairings
Compared to Shiraz, Malbec does not have a very long finish on the palate, so neutral textures and simple red meats are a perfect pairing. The ubiquitous Argentinian asado comes to mind – as does a good pairing with grilled octopus.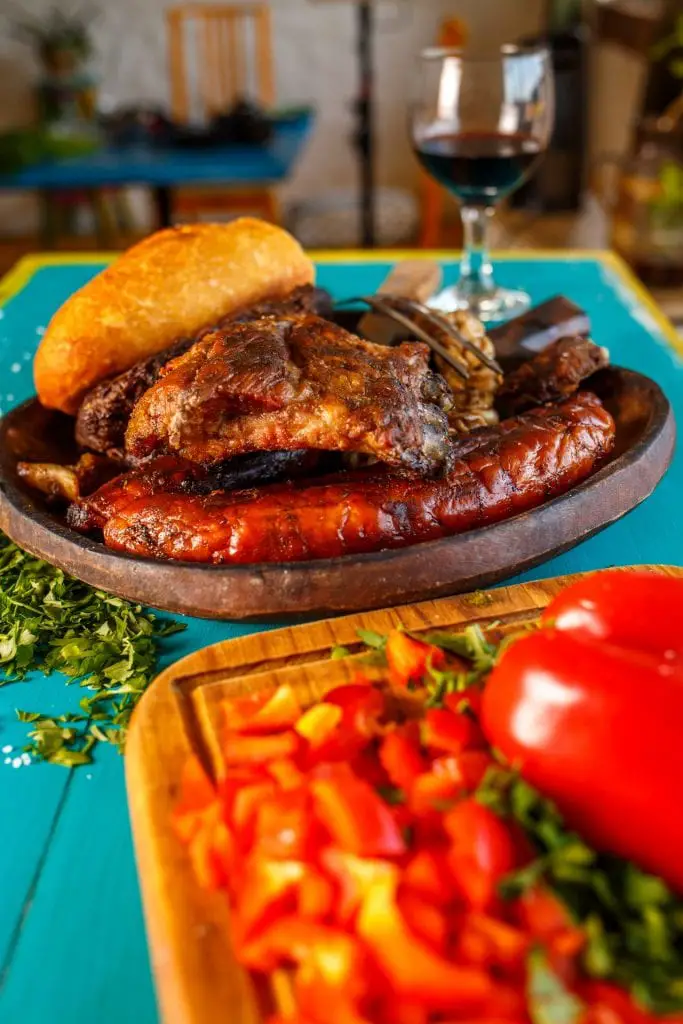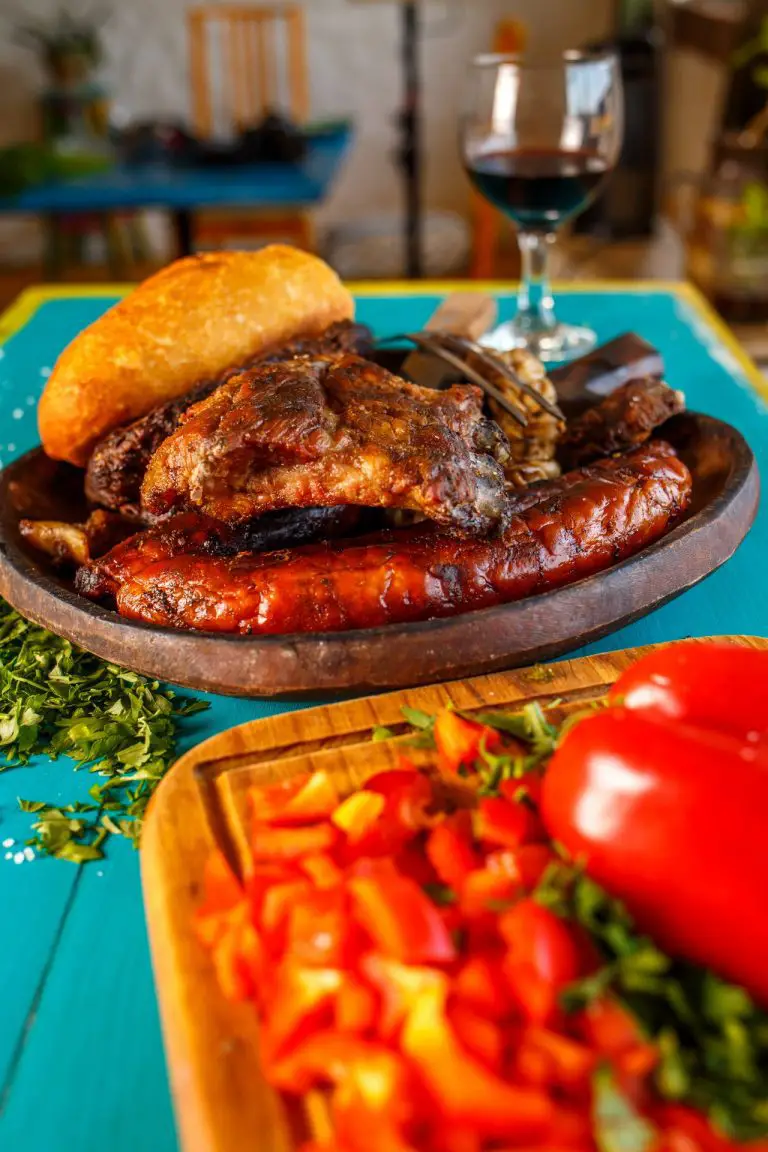 That unique combination of strong fruits and round tannins makes Argentinian Malbec one of the best wines to pair with beef. Introducing one of the most well-known wine food pairings of all time: Malbec and steak.

If it grows with it, it goes with it – for the true taste of Argentina, look for Argentine Malbec and Argentine beef. Soft tannins, fruity complexity and the mouth-watering texture of well-cooked steak is a true classic that makes Malbec a sought-after accompaniment for foodies around the world. Tip: serve with a side of delicious chimichurri.
In depth: Shiraz
Shiraz, Syrah – it's generally the same thing. Shiraz is just the Australian name for French Syrah.
Characteristics of Shiraz
Shiraz is a complex and full-bodied red wine that goes heavy on notes of dark, ripe fruits, pepper, leather and tobacco. The resultant wine is a marvelous example of red wine at its most interesting – especially when aged. It's a noticeably tannic wine, with a strong purple color in the glass and a fairly high alcohol level. Shiraz from warmer climates tends to be even more full-bodied, with a higher alcohol content to boot (14 – 14.5% ABV compared to 13 – 14%).
Where does Shiraz come from?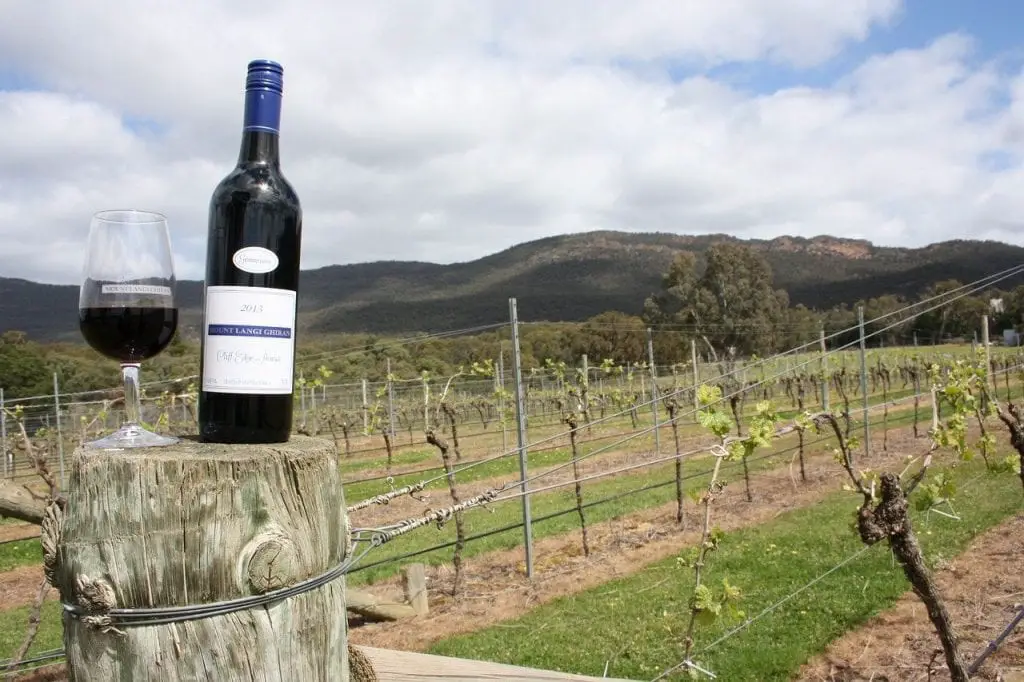 It is worth remembering that Syrah is actually the original French name for what the Australians call 'Shiraz'. Just like Malbec in Argentina, Australian Shiraz has grown to be a worldwide phenomenon that often outranks its French counterpart!

French Shiraz grows around the Rhône valley, and has done for more than 2000 years. It is more savory than New World styles – you can taste this in its dense tannic structure.  

Australian Shiraz is heavier on the fruit than some of the cooler climate Shiraz examples. It is also that bit smoother on the tannins, which draws comparisons between Australian Shiraz and Malbec. Cultivation began in Australia in the 1830s and has steadily grown in popularity; today, Shiraz is perhaps Australia's most well-known wine export.

Californian Shiraz gets a mention here too – particularly from the Sonoma Coast, where the wine is noted for its French-like complexion. This is also the case in South Africa, where a Mediterranean climate yields Shiraz in the style of the original Rhône Valley vintages. 
How to serve Shiraz
Just like with Malbec, room temperature is fine, but a slightly lower temperature will help to tone down the high alcohol content (especially with New World Shiraz). We recommend a short time in the refrigerator so as to reach around 65°F.

For your wine glass, choose a slightly larger glass than you would for Malbec – but not too large. You want to bring out the Shiraz fruit flavors with aeration, especially when pairing with food. Too large of a glass, however, will concentrate the flavors in an unpleasant way. With Shiraz, you should aim for a tall glass with a slightly wider bowl than your standard red wine glass.  
Shiraz Food Pairings
The traditional food pairings for Shiraz are dishes that can match the smokey, peppery complexion of this bold red wine. So look for foods that are heavy on marinades, herbs and seasonings, such as lamb with mint, BBQ ribs or ratatouille. Shiraz has a longer finish than Malbec, so your food pairing should take this into account by focusing on flavors that linger in the mouth.

Fruit-forward New World Shiraz goes great with even more intensely flavored meat dishes, like spiced chicken. The more adventurous might opt for Shiraz with chicken shawarma, or even a pairing with Thai curry!
What is Malbec-Syrah?
Still can't decide between Malbec vs Shiraz? We might have the answer for you. Certain New World wineries now produce a blend of the two, which is known as Malbec-Syrah. This is no surprise, especially considering how popular Malbec and Shiraz have become outside of their native France. 

Malbec-Shiraz combines the best of the two wines, featuring the dark fruit bouquet of Malbec with the peppery, spicy tones of Shiraz. Some blends lean more towards one grape than the other, so try a few different bottles (they don't tend to be too expensive) and figure out a brand that works for you! 
The Best Malbec Wines
Here's three of the best Malbec wines to try, from beginner's level to the more luxurious:
This mature wine, described by WineAccess as 'clearly among the top', is a great introduction to the unique, concentrated berry flavors of Argentinian Malbec. Zuccardi Malbec is grown in the foothills of the Andes mountains, which brings a cool breeze to the vineyards of the region. The resultant wine is ripe, peppery and imbued with notes of plum and berries. It's The Wine Wiki tip and a choice introduction to finer Malbec! 
2.

San Carlos Estate Malbec from Chile

The high hills of Chile's Andean regions have proved a successful breeding ground for Malbec. Lots of producers there are starting to realize the potential of the grape, and the San Carlos Estate is no exception. Their 2015 and 2018 Malbec vintages are of particular note, and are good examples of a mid-range, tobacco-and-spice heavy bottling from across the Argentinian border.  

A rare Malbec offering from Cahors in Southern France, this 2016 Château Lamagdelaine bursts with blackberry that do justice to its rich, purple glass hue. This is a top choice for those seeking something outside of the usual Argentinian and Chilean selections, with a bottle that brings Malbec back to its French origins in Cahors.
4.

Viña Cobos Chañares Estate Malbec

Cobos Chañares Estate Malbec is currently rated as the best Argentinian Malbec on Vivino, and at almost €300 a bottle, it is certainly a premium Malbec if there ever was one. Silky smooth tannins and complex notes of tobacco, cardamom and cassis make for an exquisite offering, direct from Argentina's Uco Valley. 
The Best Shiraz Wines
Here are our top Shiraz picks, from South Australia to California:
1.
M. Chapoutier Domaine Tournon Lady's Lane Shiraz
Biodynamic winemaking techniques in the hot climate of Australia brought about this excellent offering from French winemaker Michel Chapoutier's Australian vineyard. Red berries, incense and tobacco notes linger on the palate alongside a strong, well-structured body, which makes Lady's Lane Shiraz one of the best introductions to Australian Shiraz. 
This mid-range Shiraz from Adelaide winery Shaw & Smith is grown in the cool heights of the Adelaide Hills. This imparts a light touch and a freshness that can sometimes be lacking in lower-altitude Shiraz. A great choice for crowd-pleasing!
3.
Lillian Gold Series Syrah
A mid-to-upper range Shiraz from the United States that exhibits nuance and restraint where other California wines fail. Fruity and spicy with that signature long Shiraz finish, this is a perfect bottle for entertaining guests. The 2011 vintage is particularly revered. 
This bottle from prestigious South Australian winemaker Penfolds showcases Australian Shiraz at its finest. It's an extremely ripe, fruit-forward Shiraz with all the signature notes in perfect harmony. The interesting thing about this wine is that Penfolds have blended their Shiraz with Cabernet Sauvignon. The result is a brawny, complex wine that can compete with even the best of Old World vintages. 
Alternatives to Malbec & Shiraz
Like Malbec and Shiraz but looking for something else? Try these alternatives: