Reading time:
5
mins
Fig wine is wine made out of figs, but when talking about fruits and wine there tends to be quite a bit of confusion. Let's clear that up.
At the same time, fig wine itself is a thing and has been drunk in the Southeastern part of the Mediterranean for centuries. Most fruits can be made into wine with fermentation, and fig wine remains a little-spoken of countryside homebrew. The reason is simply that there is so little of it: it takes a lot of figs to make one bottle of deliciously sweet fig wine.
The 'confusion' surrounding fruit wines comes from the fact that classic grape wines often develop fruity aromas and notes. You'll find fig tastes in particular in full-bodied and oak-aged Merlots from Argentina, as well as certain Portuguese field blends that have a natural dried-fruit flavor.
Wine Made out of Fruits: Can You Make Wine out of Any Fruit?
Winemaking is, simply put, all about fermentation, which turns sweet juice into alcohol. In principle, you can make wine out of any kind of fruit juice as long as it's sweet enough. This is why in spring, when the temperatures fluctuate, you often find birds getting 'drunk' and flying into windows when eating fruits and berries that the cold-and-warm temperatures make alcoholic.
The magic of fermentation is something humans have been fascinated with for millennia, but nowadays making fruit wine at home has become a new-found interest of many young chefs and foodies. What's more fun than to come to dinner with a bottle of your own homemade fig wine, after all?
Can you make alcohol from figs?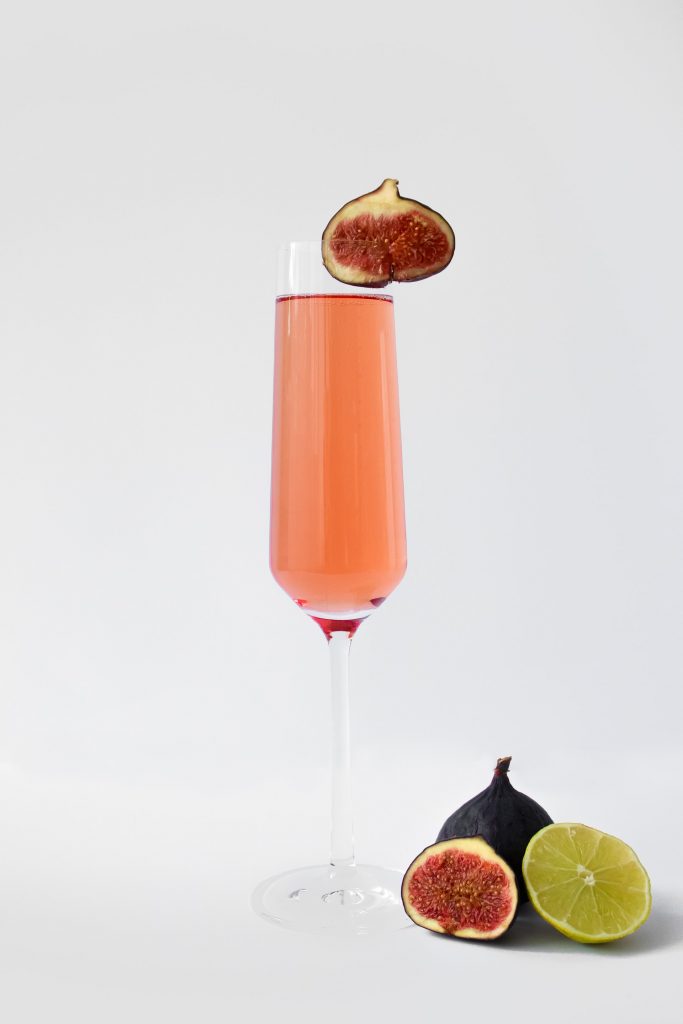 When it comes to figs, however, the process is not too simple. Finding a local supplier may be a better option.
In contrast to grapes that are naturally sweet and have a high water and acid content (necessary for the yeast interaction that starts the fermentation process), figs only become sweet when harvested very late.
They're often also dried after harvesting, meaning that you need a large fig harvest to make juice that is sweet enough to lead to fermentation. Most home recipes for fig wine also suggest that you add sugar, a faux pas in classic wine making, even when it comes to making wine out of fruit.
Because of the figs' delicate flavor, the fig wine requires aging for at least a year or two, making it very much a long-term project popular mainly amongst young fruit wine producers, who often combine the figs with cranberries and dates to enrich the flavors.
Fig wine vs classic wine
The lower levels of acid and sugar in figs, compared to grapes, does not only require a later harvest and longer fermentation process – it also means that the final wine often ends up having a higher percentage of residual sugar, similar to wine made out of dried grapes (raisins) and other heavily sweet wines.
A traditional, albeit even more difficult, way of making fig wine is to dry out the figs in the sun before the fermentation. This makes a fig wine most comparable to the sweetest of sweet wines, such as late harvest wines, or perhaps a Royal late harvest Tokaji from Hungary.
Fig notes in classic wines, on the other hand, develop primarily in heavy red wines, and most often on the nose. These wines are quite dissimilar to wine made out of figs, as their low levels of residual sugar means that one of our main tasting notes, sweetness, is of a completely different quality.
Wines with Fig Notes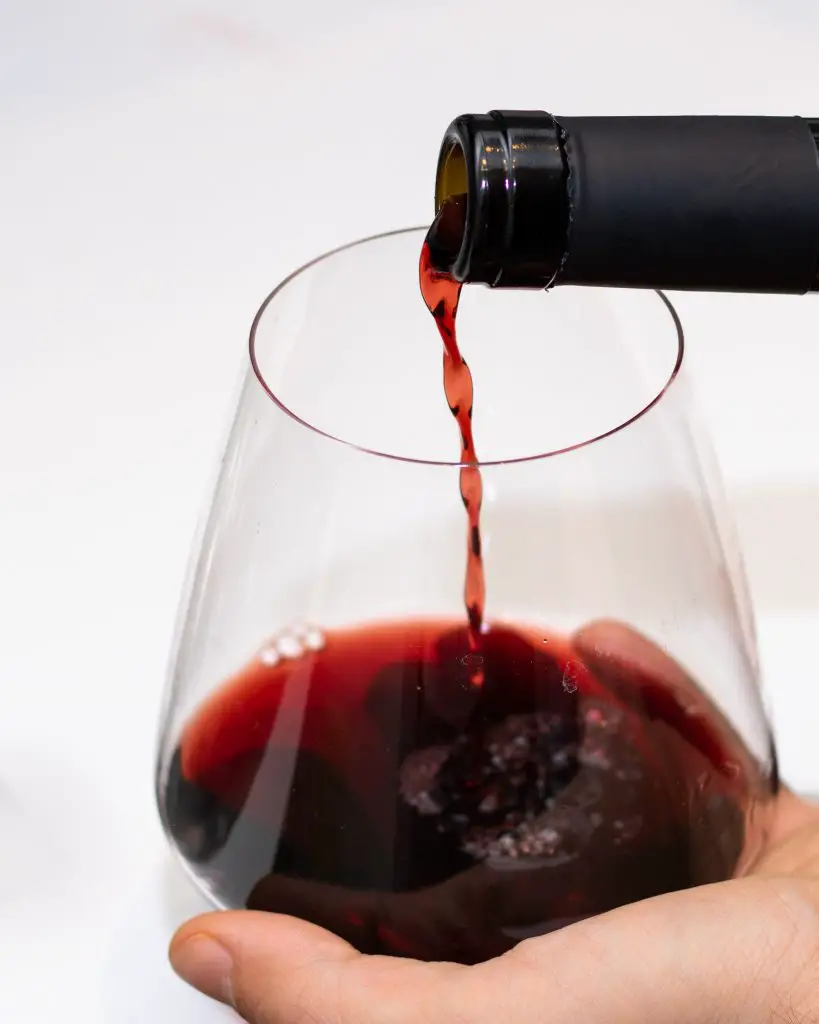 In classic winemaking, a rule of thumb is that fig notes and the spicy undertones that they come with are a sign of a well-aged wine, developed from aging and long-lasting oxidation. Conversely, a young wine with fig notes should be consumed earlier rather than later as continuing oxidation (in other words, ageing) would give it overpowering notes of leather and earthiness. Exceptions to this rule include Portuguese blends from grapes with high acidity, whose flavors are known for their resistance, and a handful of others.
Therefore, wines with fig notes tend to be full-bodied and fortified; there are, however, certain Sauvignon blanc wines from California that will give you the somewhat lighter option to this bold flavor.
1.

Malbec (Argentina)

Argentinian Malbec varieties produce a wide range of different red wines, but when aged or fermented to have fruity and nutty notes, they feature multi-layered aromas and flavors of plum and fig jam. In Malbec, these flavors are often counteracted with round tannins and some acidic notes. Try a bottle of Mapema Malbec Mendoza (2009) for a straight Malbec, or Viña Cobos from Mendoza (2008) for a Cabernet Sauvignon and Malbec blend.

Check out our guide to Malbec and Shiraz to find out more about these two classic reds.
2.

Red Field Blends from Portugal

Red field blends from Portugal's Alentejo and Douro give wines with spicier notes with a fig aroma, and come in a range of different combinations. A popular blend is also Papa Figos Tinto Casa Ferreirinha which even takes its name from the fig fruit. It features complex flavors of figs, cinnamon and vanilla, offering a more medium-bodied alternative to the Argentinian red wines with fig notes.
3.

Californian Sauvignon Blanc

From the Dry Creek Valley in Sonoma County comes a delicious white wine that combines crisp and mineral flavors with a fig, cherry and grapefruit sweetness. The most obvious example is Quivira Fig Tree Sauvignon Blanc (2019), whose balanced acidity pairs deliciously with smoked salmon or soft cheeses. Interestingly, the fig notes here are not the ripe fig paste of the Malbec, but rather green fig notes, referring to the fruit when it's less ripe and filled with juice.
Fig Wine Pairing
Both wines with fig notes and fig wine itself are delicious complements to North African and Mediterranean dishes made with figs, dried nuts, and raisins. A falafel wine pairing works amazingly with some of these wines, such as a younger Sauvignon Blanc for example. You can also try a Moroccan lamb dish served with dried fruits and rice, or a Syrian cous cous salad with raisins and figs, for a great pairing combination. 
Fig wines are also a good alternative wine to substitute dessert or dessert wine. Wines with fig notes are a great option here for those who are not fond of the caramel and buttery flavors of really sweet wine.
Boukha and Figenza: Alternative Distilled Alcoholic Drinks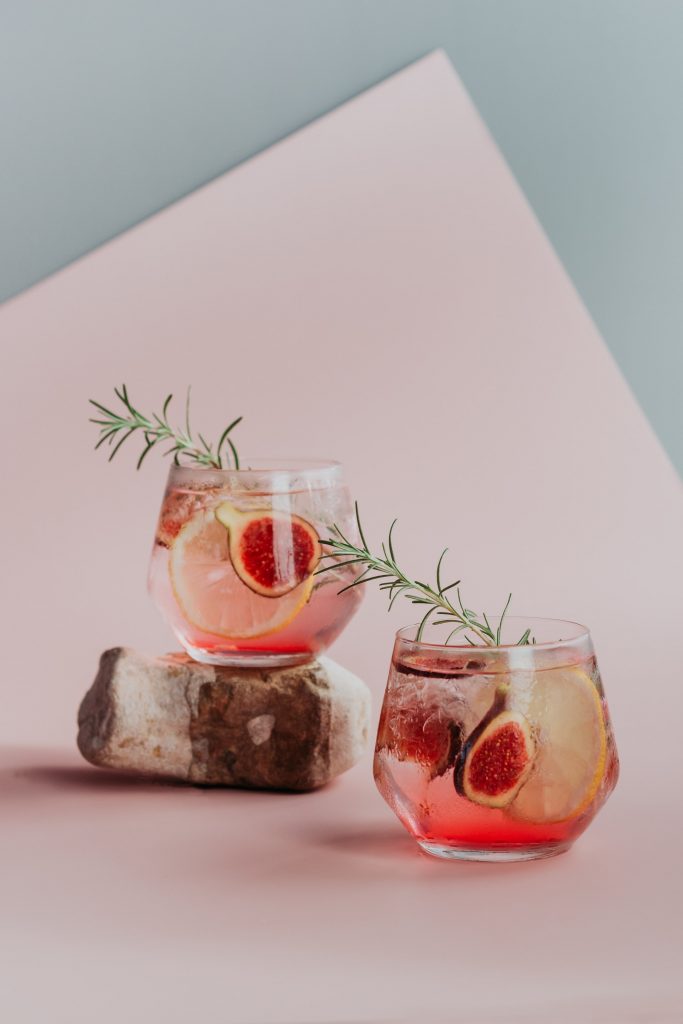 Wines are not the only alcoholic beverage that can be made out of figs. In the Mediterranean you'll also find boukha, a distilled liquor with an alcohol level of up to 40%, made by the Jewish community in Tunisia. It is rare to find this pure drink outside of Tunisia, where it is drunk straight or in fruity cocktails.
A more famous alternative to boukha is figenza: Mediterranean fig flavored vodka produced by the Behn family of Eckenforde, Germany. Made by a producer that has been in the business since 1892, the figenza is a modern innovation bringing a vodka distilled from hand-picked, high-quality figs. It is perfect as a cocktail base or as a long drink – a fruity, smooth and sweet alternative to the classic vodka. 
Cocktails with Fig Wine
Fig wines, just as their distilled liquor alternatives, make a great cocktail base. Look for recipes that feature plum wine for a more elegant taste, or substitute Campari with fig wine in your negroni to lower the alcohol level while adding a unique and delicate flavor.