Reading time:
10
mins
Zinfadel, you say? Not quite. Italian Primitivo wines are a breed of their own, famed throughout Italy and the world for their dulcet complexions, blushing crimson tones and an alcohol content that could make you lose track of just how many glasses you've gotten through. Is your interest piqued? Read on for our complete guide to the best Primitivo wine from Puglia, this oh-so-underrated grape variety grown in the 'heel' of Italy.
Puglia is the land of Primitivo wine
There is no real debate to be had here: Puglia, the southwestern -most region of Italy, known as the 'heel' of the country, is where the vast majority of the world's Primitivo is produced. With its temperate climate characterised by hot summers and moderate rainfall, Puglia is famed for its dark-skinned Primitivo grapes and accompanying red wines which have been growing there since at least the 18th century. They are planted in around 27 thousand acres of land across the region. These grapes, which are almost the same as Californian Zinfandel but harvested slightly differently (more on that later), are responsible for the brawny, rustic tones of classic Italian Primitivo in its most recognisable form.
Along with Salice Salentino, Negroamaro and Bombino Nero, Primitivo is among the most prevalent of wines produced in Puglia, and is arguably the most popular Puglian wine worldwide.
The climate of Puglia
Puglia has a complex geography between the Adriatic and the Mediterranean, with North Africa in close proximity. Wine-growers here have had to develop unique cultivation methods that are reflected in the distinctive wines of the region.
As a peninsulaic region, Puglia is surrounded by water on three of its four sides. This means that a cool Mediterranean breeze allows Puglian vineyards to maintain a steady temperature, especially during the dry heat of the southern Italian summer (fun fact: due to this climate, Puglia is also able to produce around 50% of Italy's olive oil).
On the other hand, the region is within proximity to high-speed winds emanating from the Sahara desert to the south west (known as the scirocco). For this reason, a large amount of Puglian wines are produced using the Apulian ad albarello technique, which involves bush-trained vines that can withstand high-speed, high-intensity winds.
Where is Primitivo grown in Italy? [infographic]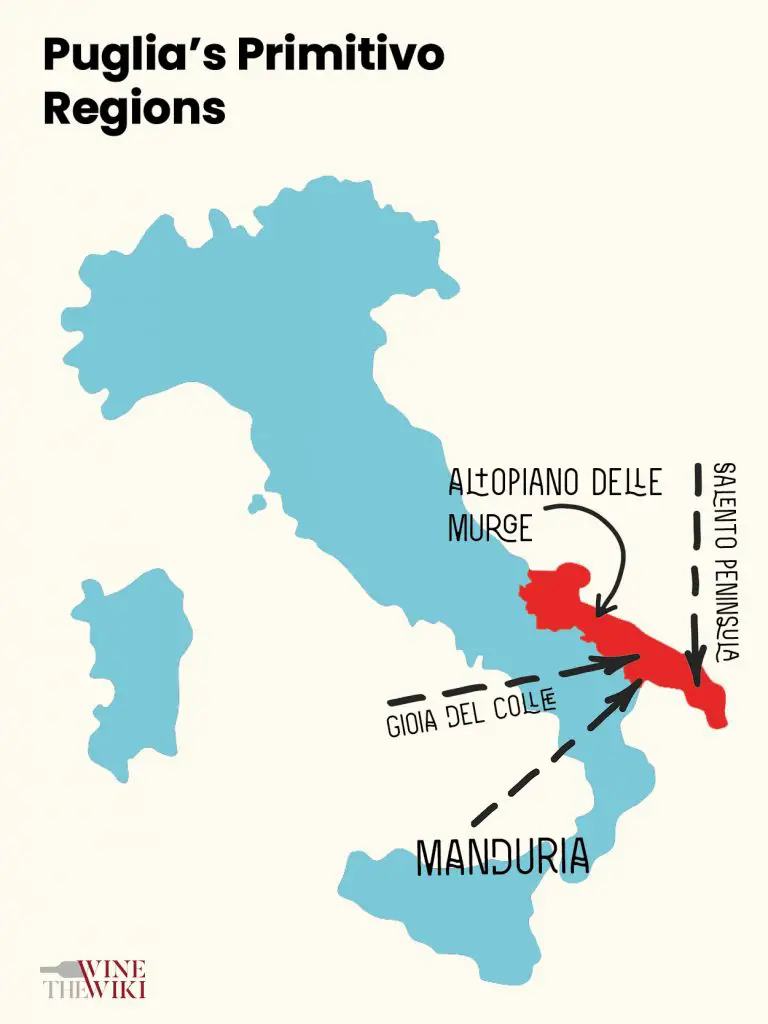 The main Primitivo-producing areas in Puglia are:
The red soils of Taranto (Primitivo di Manduria)
The most famous bottled Primitivo derives from Manduria, where the red soils of Taranto impart a decidedly acidic crispness to this wholesome Puglian export.
The hills of Gioia del Colle
The purported birthplace of Primitivo, Gioia del Colle Primitivos are characterised by grapes grown and fermented at high-altitudes, meaning more sunlight and more concentrated tannins. Bari Murgia uplands.
Altopiano delle Murge
The Altopiano delle Murge is a vast plateau covering much of central Puglia. High altitudes here, similar to in Gioia del Colle, are ideal for the production of highly concentrated Primitivo.
Salento peninsula
Unique fermentation and vinification methods in Salento, a hot, dry region which covers the southern portion of Puglia, make for interesting Primitivos that reflect the rich character and customs of Brindisi and Lecce.
As far as red wines go, Puglia is not quite as admired as some of its Italian regional counterparts (think Piedmont or Tuscany). In fact, it used to be the case that these strong, alcoholic grapes were sent en masse to Northern Italy, in order to fortify more 'esteemed' vintages from Tuscany or Piedmont. But Primitivo has come to occupy its own place of esteem amongst Italian wine connoisseurs, and the ripe, dried-fruit tones of a well-tendered Puglian Primitivo are certainly not to be sneered at. Primitivo can hold its own against many of the more famed red wines that Italy has to offer, and even more so when you factor in its price tag and alcohol content (the important bits, right?).
How much does Primitivo wine cost?
Because of Primitivo's relative obscurity, at least when compared to the likes of Sangiovese or Barolo wines in the international market, you'll be able to pick up a high-quality bottle like Matane Primitivo Puglia for under $20. In fact, you'd be hard pressed to find a bottle for more than $30 or $35 – this wine, and other Puglian wines, are simply not as in demand as certain varieties from the north of Italy. In other terms, if you know about Primitivo, you'll get more bang for your buck than when buying more mainstream Italian wines.
What is Italian Primitivo wine?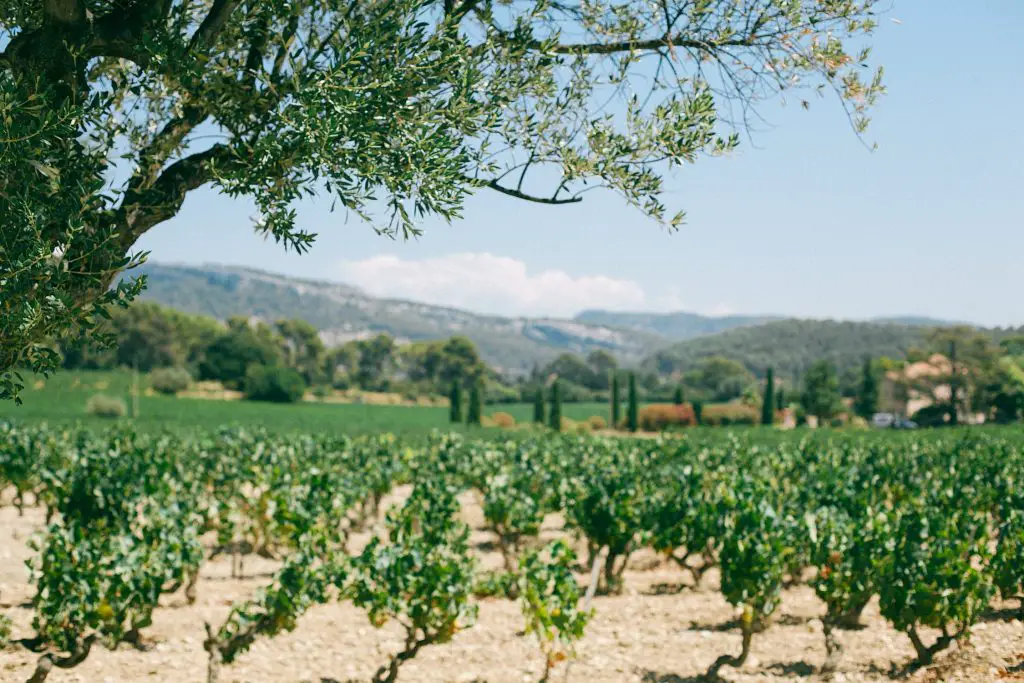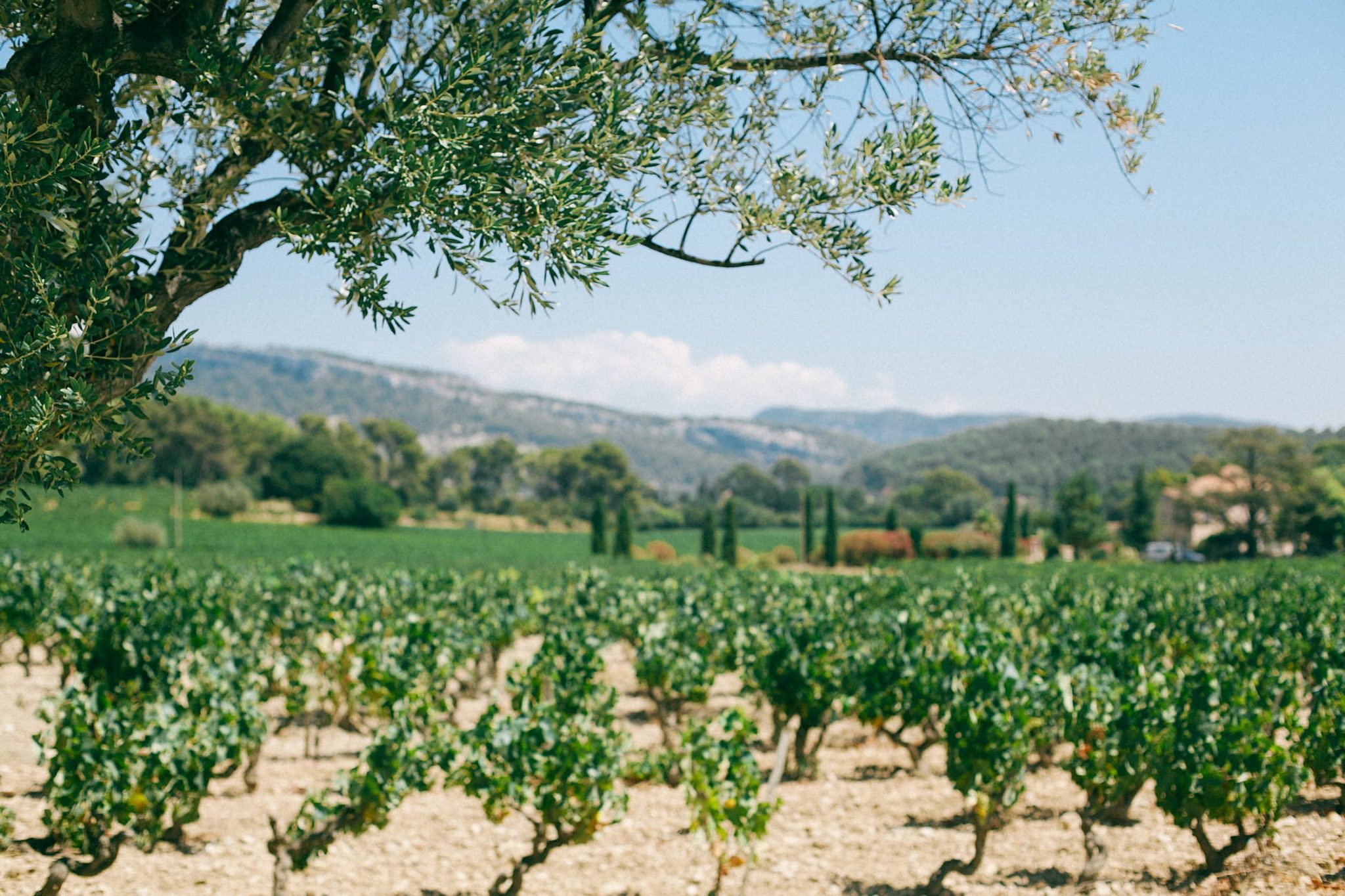 Bold, full-bodied and reminiscent of dark fruits, Primitivo packs immediately recognizable notes that distinguish it from more subdued Italian reds. Think wild berries, raisin, dried figs and cherry. A moderately high tannin content adds a touch of rustic heartiness.
Primitivo has really quite an intense flavour to it. Pour yourself a glass of this deep ruby substance and look at the colours as it swirls in the glass: you can already imagine what sort of rich and complex tones might lie within. 
In terms of acidity, expect a bright, crisp touch from a moderately high acidity that allows good Primitivo to age well. Think alcohol, fruit and acid all coming together in a beautifully structured, well-concentrated vino.
Looking to alcohol content, most Primitivo comes in at around a whopping 16% ABV. Compare that with around 11.5% for a Montepulciano or 13% for a Sangiovese, and you have a tough red wine for the heartiest of dinner tables. In Puglia they know how to live!
Bold as it may be, Primitivo is not quite as audacious as its American counterpart, the infamous Zinfandel, which packs a sweeter punch characteristic of New World wines. Primitivo has a more understated touch (at least compared to Zinfandel, that is), and is usually the choice among fans of slightly more complex reds.
What grape is Primitivo made from?
Primitivo originally comes from an indigenous Croatian grape called – wait for it: crljenak kaštelansk (Kjell-nak Cas-tell-lansky). This Primitivo grape, up until recently, was mainly used for blending with other red wines in order to increase their alcohol content. It's a black-skinned variant that is more or less similar to the Zinfandel grape grown in the United States, although debate rages about the genetic provenance of each grape.
The Primitivo grape ripens much earlier than other Italian red wine grapes (hence primitivo – primitive), and although the grape originated in Croatia, it is barely grown there today. More on this below.
A brief (and contested) history of Primitivo wine
The origins of Primitivo are a hotly contested matter. While it has been grown in Puglia since at least the 1700s, historians of wine are fairly sure that the grape variety originated in Croatia. To confuse things further, ampelographers (a fancy word for botanists who classify grapevines), declared in 1972 that Zinfandel, from California, is identical to Primitivo.
So what gives?
Well, in 1993, a team from University College Dublin travelled to Croatia and collected samples of the grape they thought to be identical with Primitivo and Zinfandel. Using DNA fingerprinting they figured out that both Primitivo and Zinfandel were actually clones of the original Croatian grape. Five years later, though, they changed their mind and decided that the Croatian grape was a parent of Primitivo/Zinfandel. It then turned out that Primitivo was actually the parent of the original Croatian grape. The plot thickened.
There was another parent, though, which was an obscure red wine grape called Dobričić grown exclusively on a Croatian island called Šolta. The search began on the island and its surrounding coastal areas. In 2012, a pair of British wine critics published a book [Wine Grapes] in which they claimed that a lone grape vine, dating back at least 90 years, had been found in the garden of an old lady in Split, Croatia, and this evidence showed that Primitivo had actually come from Croatia, but rather from an entirely different grape than previously thought. This grape, called Tribidrag, had been growing in Croatia for some 600 years.
As you can see, the origins of Primitivo are not that simple. Our advice is not to get bogged down in it: wine is to be enjoyed.
Primitivo vs Zinfandel: what's the difference?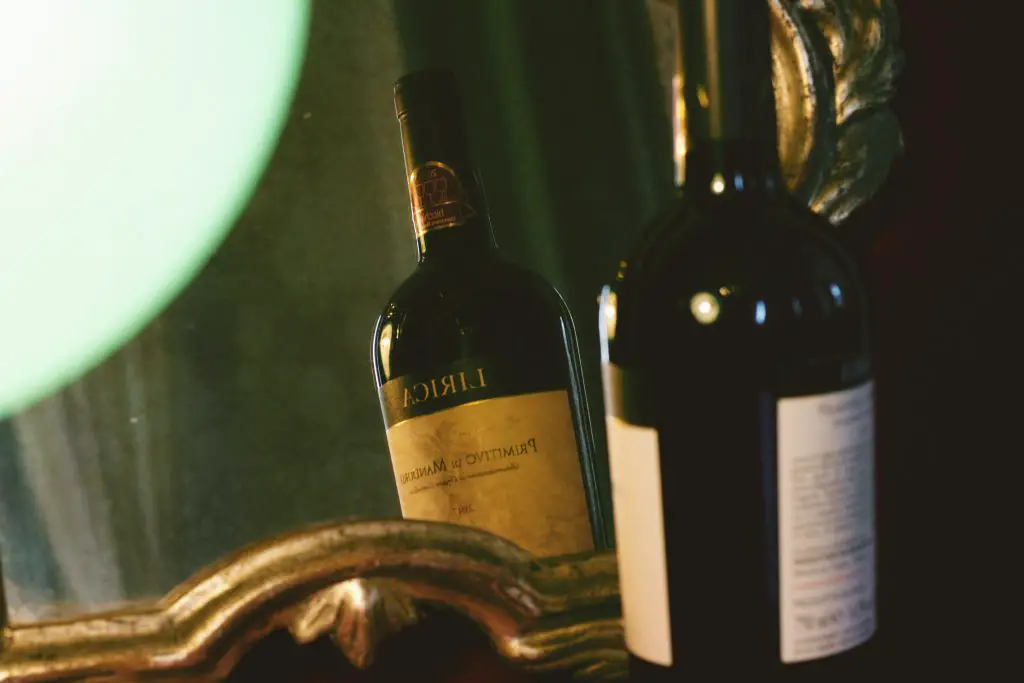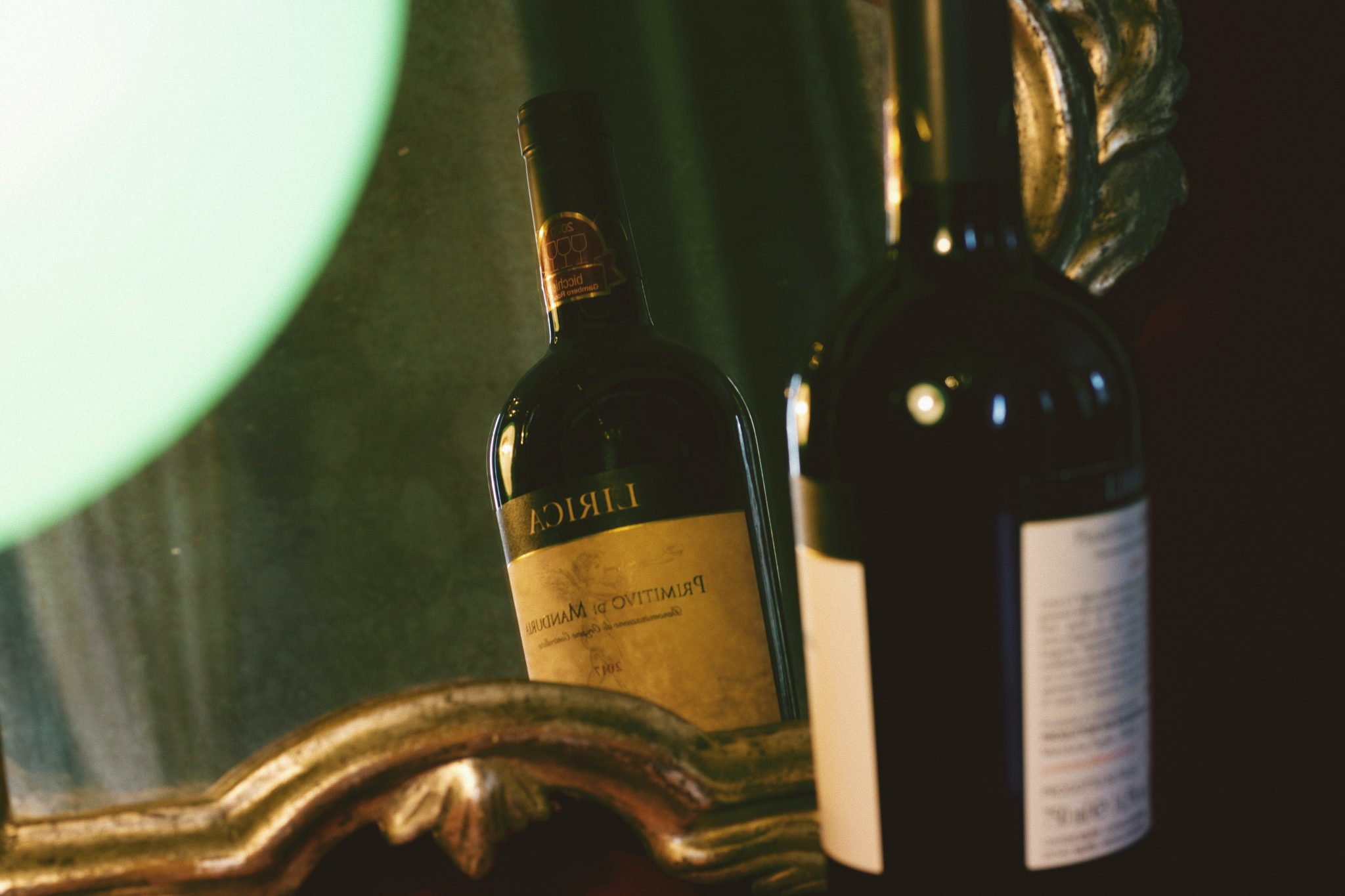 American wine enthusiasts will no doubt be familiar with Zinfandel. It derives from the Croatian crljenak kaštelansk grape mentioned above, and it was brought to the US as part of a shipment of vines from the Schoenbrunn Palace in Austria to Long Island, New York, in the late 1820s. Horticulturalist George Gibbs was the first to make a mention of the Zinfandel grape, and it became mildly popular as a table grape grown in East Coast greenhouses.
It wasn't until the 1860s that the Zinfandel grape reached California, the region most closely associated with the grape today. Theories abound as to exactly who first brought the grape to the fledging vineyards of California, but by the late 1870s it was clear that Zinfandel was well-suited to the baking hot Californian climate. An 1879 report by University of California Professor E. W. Hilgard suggested blending Zinfandel with other grape varieties to produce something similar to the famous French wines of the time, which had proven difficult to replicate in California.
By the 1880s Zinfandel could be found growing on around 50% of Californian wine-growing acreage. Today that figure has dropped to around 10%, but of course the Californian wine industry is now highly diversified, planting over 100 grape varieties across 1200 wineries. Despite that, Zinfandel remains popular for its bold aromas and intense flavour structure.
So while no-one is sure of the exact history, we do have a roadmap of the grape's journey to the uniquely Californian variety that is grown today.
Back over the Atlantic, the general theory is that crljenak kaštelansk made its way across the Adriatic Sea separating Croatia and Italy sometime in the 1700s. It landed in Puglia, and the grape was first known as zagrese, most likely a namesake of Croatia's capital city, Zagreb. What we now know as 'Primitivo' began planting in earnest in the 18th century, and is today the twelfth most planted variety in Italy.
Unless you're a historian of wine, though, the main obvious difference between Primitivo and Zinfandel is in taste. Italian Primitivo is not as sweet, because it has less time to ripen on the vine than its New World counterpart. With a Primitivo you can expect notes and aromas of cherries, berries and anise, with a hint of tobacco on the finish; Zinfandel, on the other hand, has a more floral touch with obvious fruity aromas rather than the subtle and more complex flavours of a Primitivo.
Best Primitivo wine types
1.

Primitivo di Manduria

Manduria is a city in Puglia situated roughly across the width of the peninsula from Brindisi, on the gulf of Taranto. It is famed for its luscious Primitivo wines, grown on distinctive red soils, and it is the only wine-growing region in the country that specialises exclusively in Primitivo. Perhaps unsurprisingly, it gained the prestigious Denominazione di Origine Controllata (DOC) classification in 1974, making it among the longest-standing DOCs in Puglia.

Primitivo di Manduria is produced from hand-picked Primitivo grapes, macerated and pumped regularly for maximum aroma, and left to mature in oak barrels for around six months or more. The resulting wine is rich, fruity and textured, ideal for a spicy local pasta dish such as the infamous spaghetti all'assassina.
2.

Gioia del Colle

On the Strada Comunale delle Carrare, a byroad leading into the Puglian interior town of Gioia del Colle, stands a lone stone plaque dedicated to a one Don Francesco Filippo Indellicati. He was a botanist and a monk who, it is said, was the first to plant cuttings of the Primitivo vine in Puglia, in that very spot on a quiet rural road near Gioia del Colle. The town itself boasts a DOC appellation, known for limestone soil that produces wines slightly less concentrated in alcohol and acidity than in Manduria. The wine here is further distinguished by the high altitude of the vineyards; indeed, Gioia del Colle translates as 'jewels of the hill', perhaps an allusion to the high-tannin expressions of the Primitivo grape produced here.  
3.

Primitivo del Salento

Primitivo del Salento is another type of Puglian Primitivo that holds an 'IGT' – Indicazione Geografica Tipica – to its name. Salento refers to roughly the southern half of Puglia, and the wines produced here are elegant, velvety and worthy of attention. Typically, wine is re-added to the grape skins during the fermentation process to effectively create a second fermentation, enriching the sweetness of the finished product. 
4.

Primitivo di Manduria Dolce Naturale
Dolce Naturale translates roughly as 'natural sweetness', and certain wines from Taranto, the Puglian province where Manduria is located, certainly bear this name out. With Primitivo di Manduria Dolce Naturale, grapes are left to dry on the vine before being picked, rather than after the harvest. This has the effect of concentrating the sugars on the vine, making for a wine that retains all of the complex Primitivo flavours but that is naturally, and substantially, sweeter in taste.
Because the weather conditions for this type of harvesting only come around in certain years, Primitivo di Manduria Dolce Naturale is somewhat of a rarer find than other types of Primitivo. Watch out for the prestigious DOCG rating of these wines (denominazione di origine controllata e garantita). 
Primitivo Wine and Food Pairings
The distinctive complexion of a fine Primitivo requires a complementing dish for full appreciation. When evaluating which food to pair with Primitivo, think of the fresh vegetable fare of Puglia: cime di rape (that's broccoli rabini – you might have more success finding regular tenderstem broccoli outside of Italy), melanzane (a type of local eggplant) or fresh zucchini. Primitivo also pairs well with cheeses, just like the northern Moscato even though Moscato cheese pairings are more common. Think of Puglian cheeses, such as a typical burrata or Pallone di Gravina.
Outside of the sphere of Italian delicacies, Primitivo goes well with rich, hearty dishes like stews, lamb roasts and grilled meats. That's why it's such a great pairing for Greek cuisine where grilled meats, lamb and vegetable stews are big component. It can also go head-to-head with spice in a way that meeker wines can't – certain South-East Asian dishes, like Pad Thai or stir-fried Char Kway Teow, would not be a bad idea with a Primitivo. If you're pairing falafel, Primitivo is a great red wine option as we've recently discovered in our deep-dive into pairing this rarely paired Mediterranean dish!
With a sweeter Primitivo like the Dolce Naturale, rich and condensed cheeses are a perfect counterpoint. It is, primarily, a dessert wine, and should also be paired to complement the flavours of a similarly rich dessert dish: a pairing with tiramisu or dark chocolate is a fine idea.  
Alternatives to Primitivo
Some alternatives to Italian Primitivo wine include:
Tempranillo
Zinfandel – which is actually the same grape variety as Primitivo, but grows on the other side of the Atlantic. You can read more about the history of this confusion between Primitivo and Zinfandel in our guide to its infamous rosé version, White Zinfandel.
Negroamaro