Reading time:
8
mins
Moscato and Pinot Grigio are two of the most well-loved varieties of white wine available on the market. They are often compared with each other, and if I had to take a guess, there's a simple reason why: both these wines are famed for their extraordinary freshness. Bursting with intense aromas of fruit and flora, these whites make an ideal accompaniment to a gentle summer's eve. Read on for our sommelier's guide to the similarities and differences of Moscato vs Pinot Grigio.
What is the difference between Moscato and Pinot Grigio?
Well, before diving into the differences, let's say a word about why Moscato and Pinot Grigio are often compared together.
While both these wines are extremely refreshing in themselves, with a pleasant, lingering finish (tip: always served chilled) there is a geographical point that ties them together. Moscato and Pinot Grigio are both associated with the Italian peninsula.
OK, that's not quite true: the origins of Moscato are subject to intense debate – it could be from Ancient Persia, Greece or Rome, depending on who you ask. History aside, some of the most renowned Moscato wines, particularly the evergreen Moscato d'Asti, are produced today in Italy.
Pinot Grigio is, of course, the classic Italian white wine, grown throughout Lombardy and Veneto, and sent around the world for its zesty, refreshing qualities. Again, however, Pinot Grigio is not strictly Italian. The origins of the grape actually stretch back to 1300s Burgundy, where it is known as Pinot Gris. German-speaking regions have their own version of Pinot Grigio, too: they call it Grauburgunder. We will use these terms interchangeably throughout this article.
So: two refreshing grape varieties, known for being Italian, and yet originally from different regions. But what are the differences between Moscato vs Pinot Grigio?
The main differences between Moscato and Pinot Grigio are:
Variety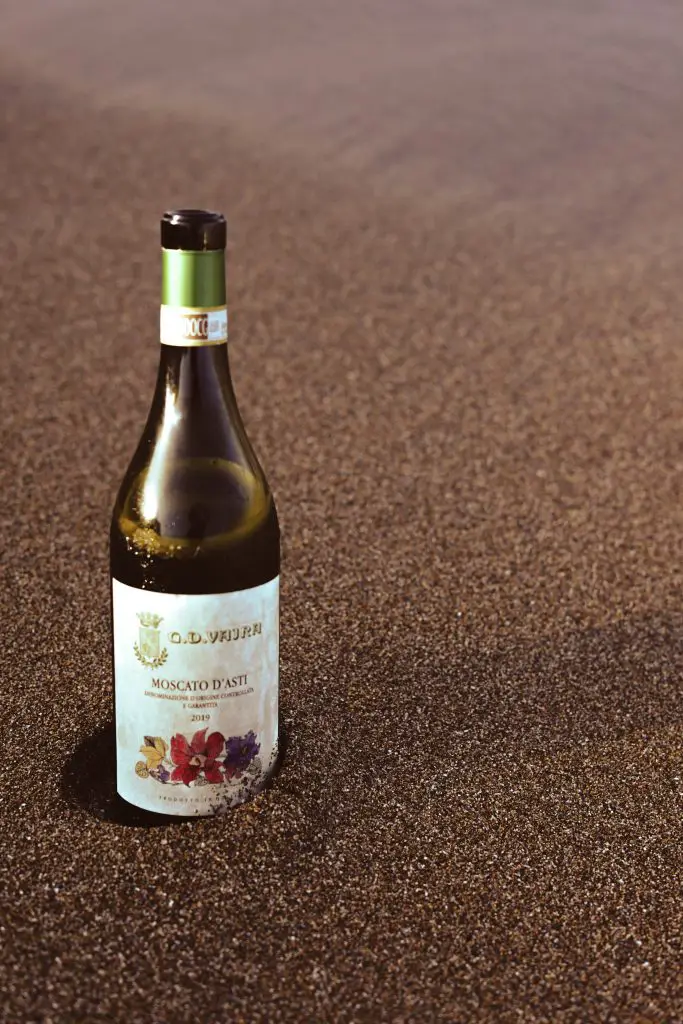 Moscato can refer to a range of different grape varieties, whereas Pinot Grigio is more standardised. There are different forms of Pinot Grigio, not only between wine-regions but within them (more on that later). The differences, however, lie within superficial aspects of the wine such as body, sweetness and palate. Moscato, conversely, is a large family of different grape varieties, each with their own identifying characteristics.
While Italian Moscato is, at base level, a sweet and refreshing aromatic wine, you can also come across Moscato d'Asti, which is produced in pressurized tanks to give it a characteristic fizz. Or take Muscat Ottonel, which, depending on the production method, can be served as a dry table wine.
Further still, there's Moscatel de Setúbal, a fortified Portuguese dessert wine; the list goes on. It is this huge variety of wines that marks Moscato out as distinct from its Pinot Grigio counterpart.
Sparkle and fizz
As mentioned above, Moscato d'Asti is produced in pressurized tanks to give it a sparkle. But that's not the only Moscato wine that sparkles, a characteristic known as spumante in Italian. In fact, lots of Moscato wines you come across might be of the sparkling variety. In some countries, the word Moscato has come to be synonymous with sweet, sparkling wines!
Pinot Grigio, on the other hand, is usually known as a dry, still white wine. However, there are sparkling Pinot Grigio offerings – we suggest a Maschio Pinot Grigio for an eclectic Pinot Grigio experience that will recall something akin to a cool glass of Moscato!
Aroma
Any wine lover will tell you that Moscato and Pinot Grigio are both very aromatic wines. Moscato in particular is among the most aromatic of all white wine grapes grown in Itaiy.
But there are very notable differences in aroma between these grape varieties. One of the characteristic aromas of white Moscato is floral and spicy, with a sweetness resemblant of honey and undertones of tree fruits. Pinot Grigio, on the other hand, lies closer to the purely fruity side of the tasting notes: think pears, lemon, limes and ripe Granny Smith apples.  
In depth: Moscato
Moscato covers a range of different types of grape, grown in different parts of the world, and with different outcomes. Here's the lowdown.
What is Moscato?
Moscato wine is wine made from the Moscato grape – and there are lots of them. However, there are a couple of common characteristics.
Moscato wines tend to be white wines
They are often blends of different Moscato grapes, such as Moscato Bianco and Muscat of Hamburg (black Moscato), for example.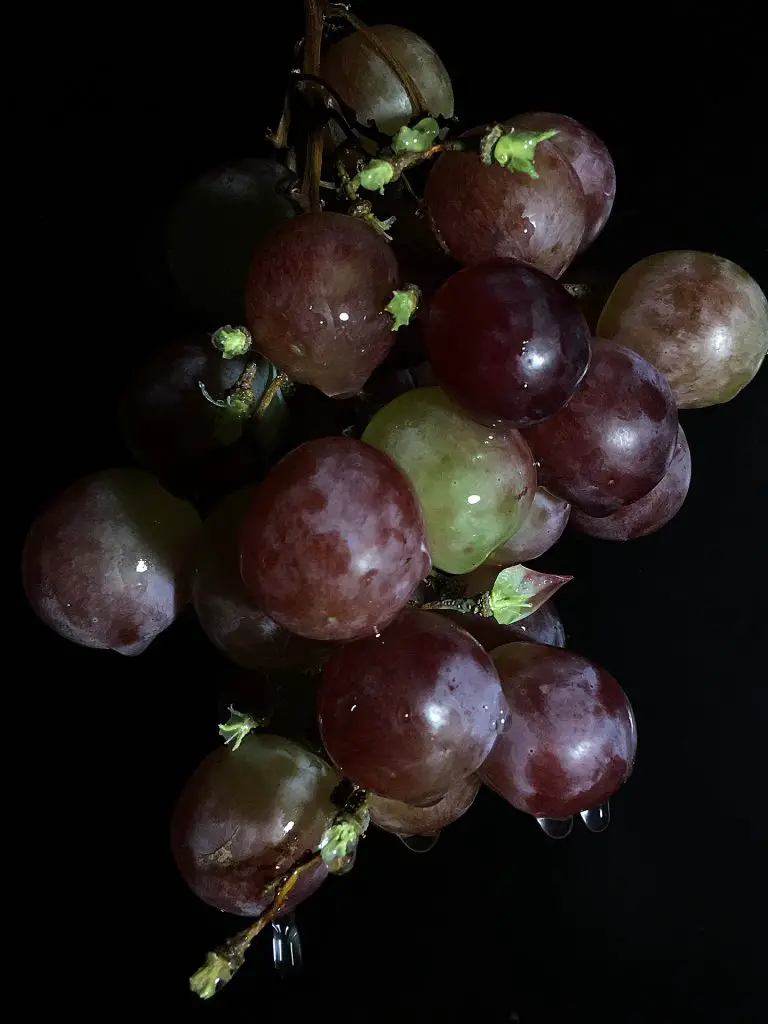 When people talk about Moscato, however, they are usually referring to Moscato Bianco, otherwise known as Muscat Blanc or Muscat Blanc à Petits Grains. This is the grape that produces aromatic white wines like Moscato d'Asti, and where similarities are drawn with Pinot Grigio.
The other main type of Moscato grape is Muscat of Alexandria, which is less dry and aromatic than Pinot Grigio. It tends to be used mainly in fortified and dessert wines, such as Chile's infamous pisco brandy.
Types of Moscato
Even though there are roughly two main types of Moscato grape, they each produce a huge amount of different wines. The most well-known is Moscato d'Asti, a fresh, sparkling wine from Northern Italy. But there is also the Muscat Ottonel grape grown in Alsace, France, among others.
Then there's Muscat of Alexandria, which is used in fortified wines like the Moscatel de Setúbal, and Moscato Rosa, a pink wine made from small, dark blue Muscat grapes, usually expressed as a rosé wine. There's even orange Muscat!
The list goes on, but the main point to understand is that the Moscato family tree reaches far into vineyards and varieties around the world.
Moscato Food Pairings
Because Moscato is such a versatile grape variety, there are almost limitless possibilities for pairing it with food. As a guide, though, sparkling and white Moscato like Moscato d'Asti will pair well aperitifs like charcuterie boards and olives.
For a fortified or dessert Moscato, perhaps one produced with the Muscat of Alexandria grape, pair with desserts. Cheesecake and panacotta both have a thick enough texture and sweetness to handle the saccharine flavors of Moscato dessert wines.
And of course, one of the all-time greatest wine and food pairings is, without a doubt, a Moscato wine with cheese!
Our general advice is that Moscato wines are best served with light dishes that harness complex flavors, such as appetizers and desserts. If you're looking for a table wine to complement more substantial dishes, then we suggest a good Pinot Grigio.
In depth: Pinot Grigio
Pinot Grigio is a bit more straight-forward than Moscato: it is grown from a single grape variety, after all. But this unassuming white wine is not without its nuances…
What is Pinot Grigio?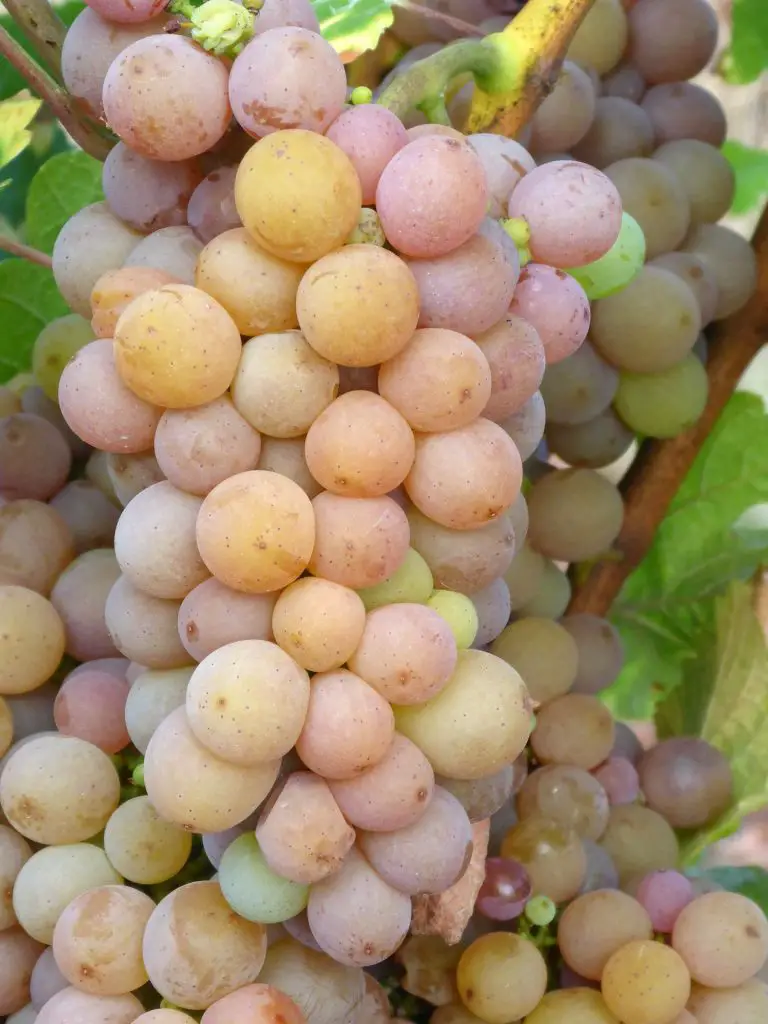 Pinot Grigio is one of the all-time classic wines. It is extremely well-loved, and can be found growing in wine regions across the planet. The reason for this, in a similar way to Moscato, is its versatility. While Pinot Grigio is generally produced from only one grape (the Pinot Gris grape) winemakers have learnt how to extract a huge amount of flavors, aromas and types of body from the grape, depending on the terroir in which it is grown.
For example, winemakers in Alsace produce an extremely full-bodied wine from the Pinot Gris harvest, which makes it a great choice for pairing with food. Whereas in Germany, where it is known as Grauburgunder, wines from this grape tend to have a much higher alcohol content than their Alsatian counterparts. 
Then there's Pinot Grigio from Northern Italy. This is the quintessential light, refreshing, aromatic beverage, perfect with food, with an apertif or simply by itself on a balmy summer's eve.
Styles of Pinot Grigio
While Pinot Grigio has different characteristics depending on when and where it is grown, there are some easy distinctions to make by looking at sweetness. These distinctions help us to map out three main styles of Pinot Grigio.
1. Sweet Pinot Gris
The esteemed Pinot Gris growers in Alsace harvest their grapes very late in the season, utilizing a technique normally used to produce dessert wines. In doing so, they allow the water content of the grape to naturally dehydrate, thus concentrating the flavors and creating a long, sweet finish to complement the full and rounded body. In some cases, noble rot takes hold on the wine, which speeds up the dehydration process.
A good example of a sweet Pinot Gris is this Domaines Schlumberger Vendange Tardives, which is harvested late for maximum water dehydration. It is not as sweet as a Moscato dessert wine, however!
Want to know more about sweetness and wines? Read our complete introduction to sweet wines!
2. Medium-to-dry Pinot Grigio
A lot of the Pinot Grigio grown in New World wine regions reflects a more temperate winemaking process. Take Pinot Gris from Oregon, which has a distinctive balance of acidity, a medium-body and fruity tones that linger on the palate.
3. Dry Pinot Grigio
If you like your white wine to be dry and biting, then look no further than Italian Pinot Grigio. The Italian style dispenses with any use of mold and rot to add sweetness. Rather, the grape is allowed to express its characteristic bitterness and acidity.
Pinot Grigio Food Pairings
Pinot Grigio is one of the most versatile white wines to pair with food. However, everything depends on the style of Pinot Grigio you have in the fridge.
Italian Pinot Grigio goes well with the type of light pasta dishes served as a primi piatti in Italian restaurants. Linguine alla Frutti di Mare (seafood linguine) or aglio e oglio (a simple garlic and chili spaghetti dish) are good options. Salads or simple chicken dishes also work. As a general rule, though, keep it light!
Pinot Grigio which is sweeter, such as Alsatian Pinot Gris, tend to have a medium-to-full body. This makes them better with more substantial dishes. Think grilled sea bream or pastas with cream sauces, such as the classic carbonara.
Is Moscato sweeter than Pinot Grigio?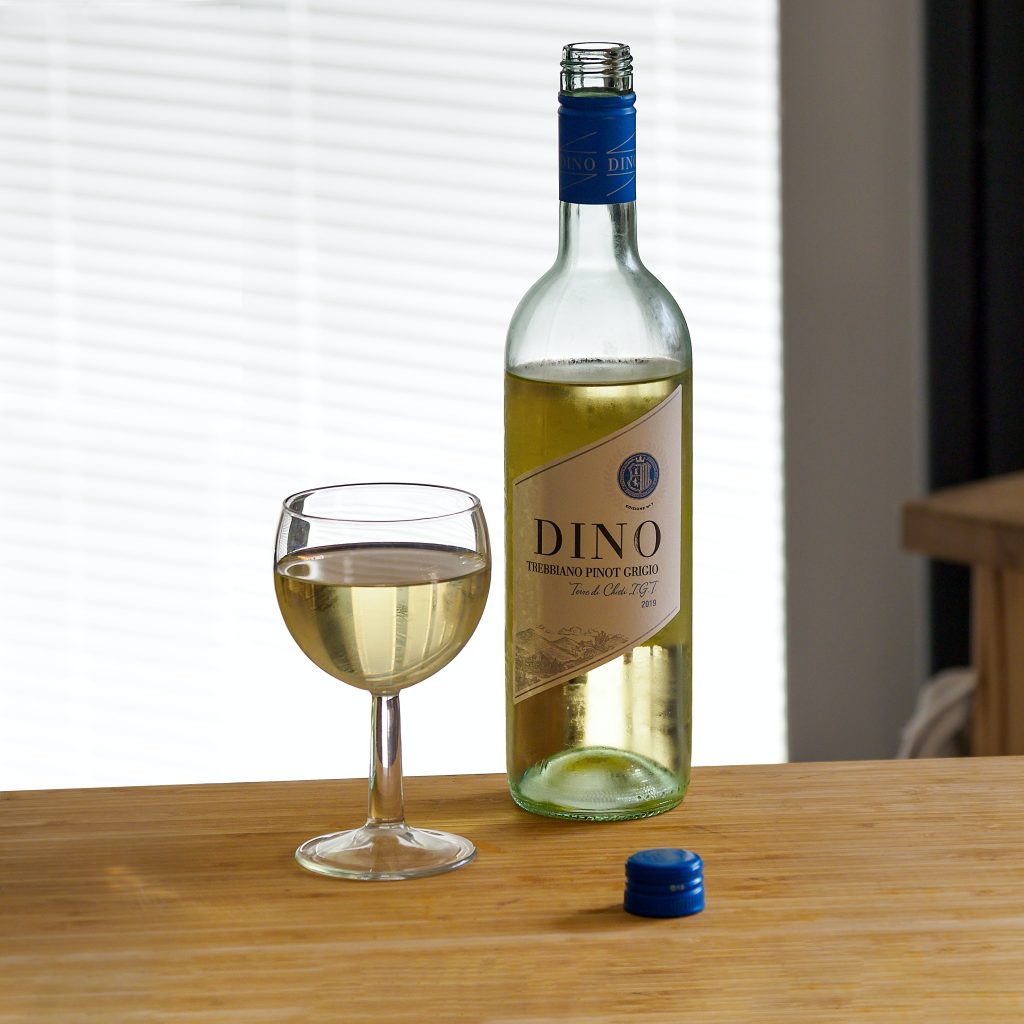 While there are sweet styles of Pinot Grigio, Moscato is sweeter than Pinot Grigio as a general rule. In fact, some types of Moscato are so sweet that they are served as dessert wines!
Pinot Grigio, although it can be sweet, is typically served as a dry table wine that complements appetizers and main courses.
Moscato vs Pinot Grigio: Alcohol Content
Although it's not a hard-and-fast rule, Pinot Grigio tends to have a much higher alcohol content than Moscato, at around 12-13% AVB.
Depending on the type of wine, most Moscato wines are very low in alcohol. This is typically due to the early stopping of fermentation, resulting in a larger proportion of residual sugar remaining unconverted into alcohol.
The exception to this would be fortified Moscato, such as Moscatel de Setúbal, which can be as strong as 17% ABV! 
You can expect a glass of Moscato d'Asti, however, to clock in at around 5.5% ABV, and most Moscato dessert wines will generally follow that trend.
Moscato vs Pinot Grigio: Sugar Content
As above, so below: if Moscato tends to have a lower alcohol content, then it almost always has a higher sugar content. This is because excess sugar does not have the chance to convert into alcohol during the fermentation process. The resulting is a very sweet wine, most often served with dessert. 
Alternatives to Moscato and Pinot Grigio
If you're a fan of the sweet and medium-to-full bodied complexion of Moscato and Pinot Grigio, there are a range of white wines produced in German-speaking regions that have similar characteristics.
Our suggestions for alternatives to Moscato and Pinot Grigio would be Riesling, a versatile and extremely popular sweet white wine, and Gewürtztraminer, a complex, aromatic white which is sometimes called the 'grown-up' version of Moscato.
You could also look to Grüner Veltiner, which provides an interesting alternative to Pinot Grigio because of its crisp dryness and unique aromatics. It's predominantly grown in Austria, but also appears in a number of Eastern European wine regions.
Moscato vs Pinot Grigio: Final Thoughts
It's easy to see why Moscato and Pinot Grigio are often treated together. Choosing between these two adaptable grape varieties depends mainly on your own preferences, and whether you're looking for a wine for dinner, dessert, or simple enjoyment sans accompaniment. Happy drinking!
More Wine Comparison Guides