Reading time:
7
mins
Moscato is a complex but delicate fizzy white, rosé and sometimes red wine with a signature sweet taste, bursting fruit aromas and pleasant floral notes. A bottle of Moscato is a natural choice for appetizer pairings – but, as you might have heard, it is most preferred alongside dessert or a plate of cheese.
Foodies know well that the key to pairing wine with food is balance. Since Moscato is a sweet wine, it goes well with foods that have the opposite flavor – salty, bitter, spicy, and even sour. Thus, this wine is nicely paired with aromatic foods, cured meats, and soft, creamy cheeses – goats cheese stands out as the best Moscato cheese pairing – followed by burrata and mozzarella.
How to Eat Cheese with Wine
The thought of a glass of chilled Moscato in the evening accompanied by a plate of cheese is often what helps us to get through the working day. Tasty morsels of creamy chèvre (perfect with Moscato) or Camembert with sips of fresh, acidic flavor – what more could you want?
More wine: A similar wine to Moscato that's great for pairing with cheese is Pinot Grigio. Check out our guide to the similarities between Moscato and Pinot Grigio!
Without a doubt, serving cheese and wine together is a natural, even classic combination – yet pairing the right ones can be a challenging task. Lots of different aspects have to be taken into consideration, such as the origin of the cheese, its texture, and its type – soft, semi-hard, or hard. One of the golden rules is to choose cheese from the same region as the wine, when possible, and to serve it at room temperature to maximize its flavor. 
Generally, wine and cheese pairings should be based on personal taste, but there are still some good principles to follow:
Pair sweet wines with salty and creamy cheeses, with high acidity
Choose smooth and fatty cheese for more acidic wines
Serve light cheese with light-bodied white wines
Offer spicy cheeses with off-dry whites
Open fruity and crispy wines with white cheeses  
Try soft cheeses (think of goat's cheese) with dry fresh red wines
Some classic wine and cheese pairings
Note that the creamier the cheese is, the more acidity the wine can have, and the harder the cheese is, the more tannins. Confused? Have a look at these wine and cheese pairings to understand:
Soft cheeses like Brie, Camembert, goat's milk Bougon and cow milk Chaource pair well with full-bodied dry white wines, like Chardonnay or other Burgundy white wines; if the cheese is more mature, however, go for a Syrah or Grenache..
Blue cheeses such as Roquefort pair well with the sweetness of Sauternes; while Stilton cheese goes well with Port. Most of the other blue cheeses match well with Marsala and Madeira wines, as well as with sherry and other fortified wines, especially Italian dessert wines. Blue cheeses also pair well with juicy and aromatic whites such as Moscato, and especially well with the high acidity of Riesling.
Semi-soft, mature cheese like Munster, Maroilles and Langres pair well with Burgundy and Moscato. There are a range of semi-soft French cheeses such as Provolone, Reblochon, Livarot, Pont l'Évêque, Saint-Nectaire and Tomme de Savoie which are great at handling strong, white Bordeaux wines, as well as aged white Rioja, and different Sicilian white wines.
Finally, hard cheeses like Gruyère, Parmesan, aged Gouda and Cheddar pair well with Claret wine, Cabernet Sauvigno, and Syrah. Mimolette cheese is ideal with mature Bordeaux and Tokaji Aszú.
The best Moscato cheese pairing: Moscato and Goat's Cheese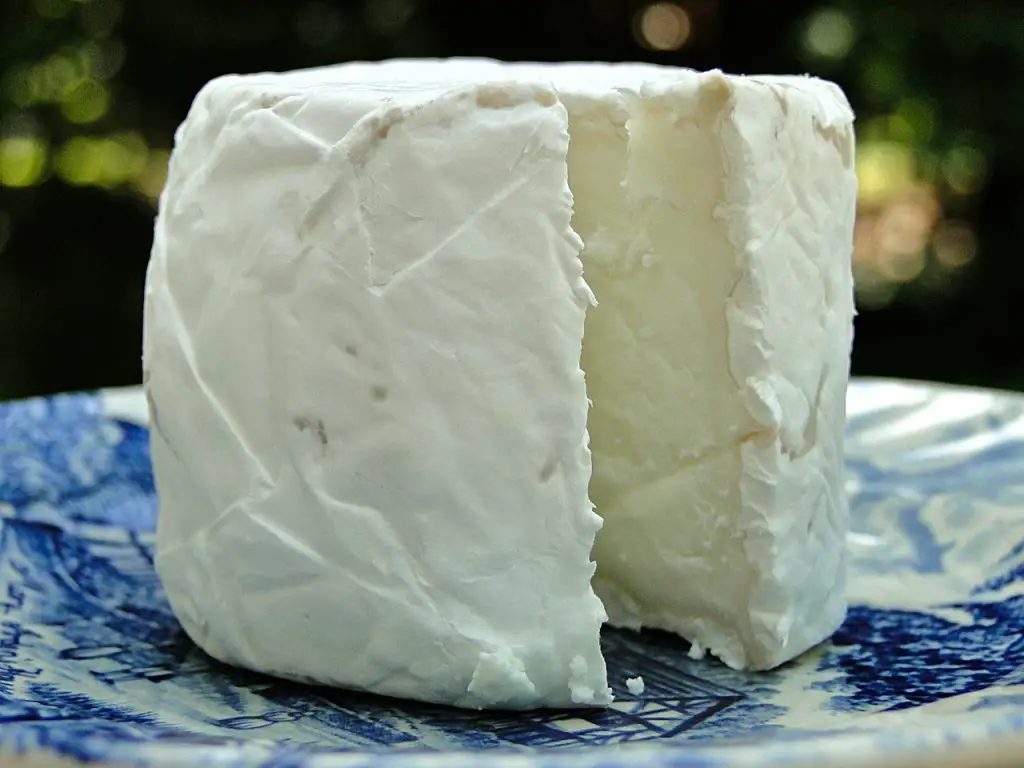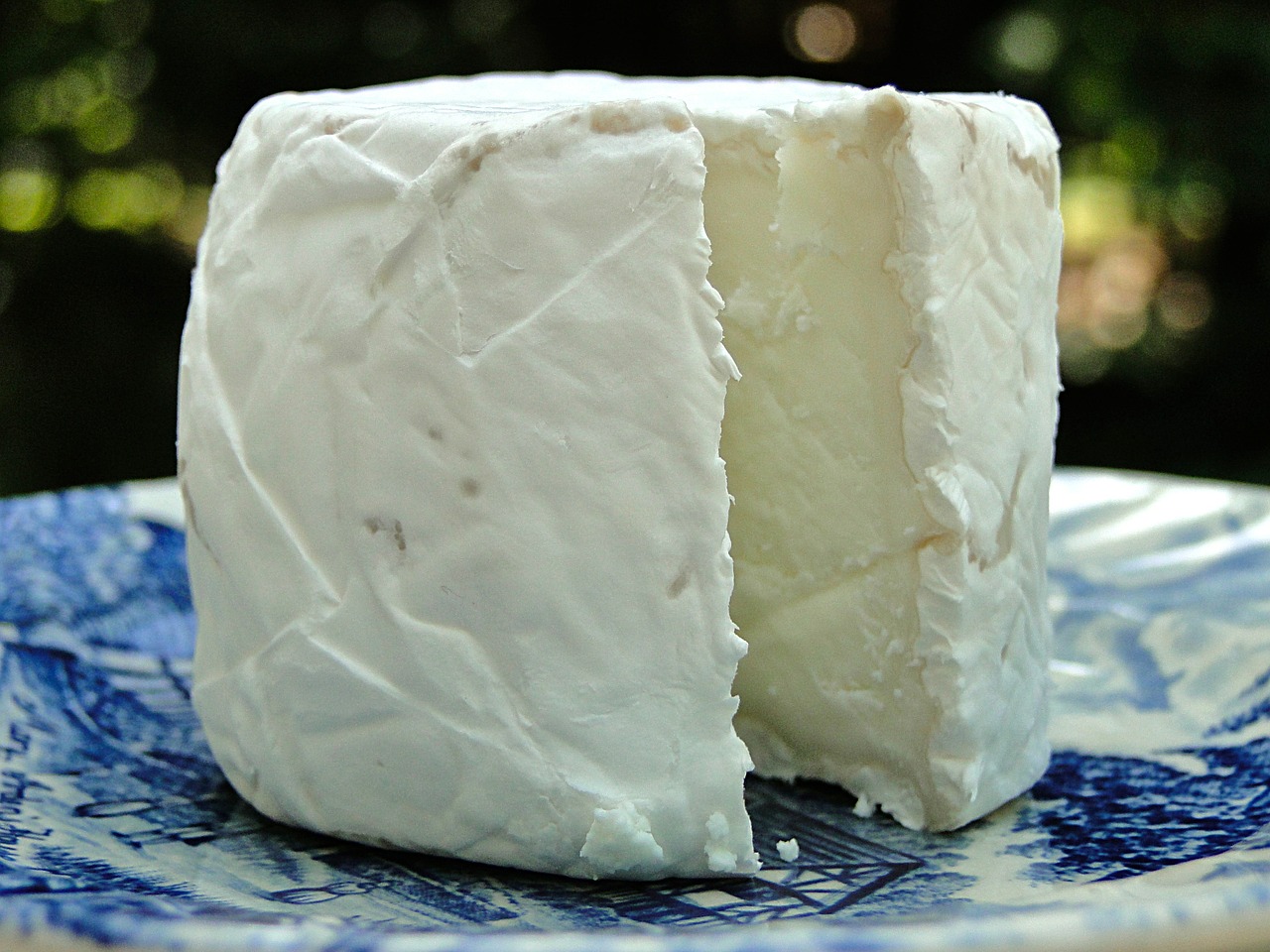 There are more than two hundred varieties of Muscat grapes, and if you'd like to know more about their difference, check out our ultimate guide to Moscato wines. These grape varieties have been around for thousands of years – it's even believed that their origins can be traced back to ancient Egypt. Today they come in a range of different shapes and shades, but Muscat Blanc à Petits Grains is the most commonly used grape for the production of Moscato wines. Note that different countries have different names for the Muscat wines they produce. The word Moscato is the Italian variant, and thus if a wine is labeled as Moscato, it usually means that it comes from Italy.
The fragrant wine has persistent foam and a delightful aroma of sun-ripened fruits like juicy peaches, pears, lemons, and mandarin oranges, making it a fantastic pairing with cheese. Moscato wine also brings hints of white and orange blossom and linden. It has an intense yet delicate flavor, so is ideal for serving either at the beginning or end of the dinner – alongside a good goat's cheese.
Fresh, creamy goat's cheese with bloomy rind (also known as chèvre) really complements the acidity and fruity flavor of Moscato. Likewise, the acidity of Moscato is an ideal way to cut through the slight heaviness of the goat's cheese. This is especially true when the wine is of the Moscatel Rosé or Sárgamuskotály variety.
Goat's cheese has a soft texture and fairly neutral taste that is just asking to be impressed upon by the acidic character of a citrusy Moscato. It is the right choice with a great Moscato wine, which makes for an effective pairing that doesn't influence the flavor of the wine too much – rather, it allows both the wine and the cheese to express their own flavors to the fullest. 
One final tip here: keep an eye out for a Portuguese quiejo de cabra – this rare goat's cheese from the Trás-os-Montes region of northern Portugal is on the verge of extinction. Try this cheese with a glass of Moscato for incredible results.
Other good alternative wines to be served with goat cheese would be an acidic Chinon Blanc from Chinon AOC, or a more delicate Cabernet Franc.
Other Moscato Cheese Pairings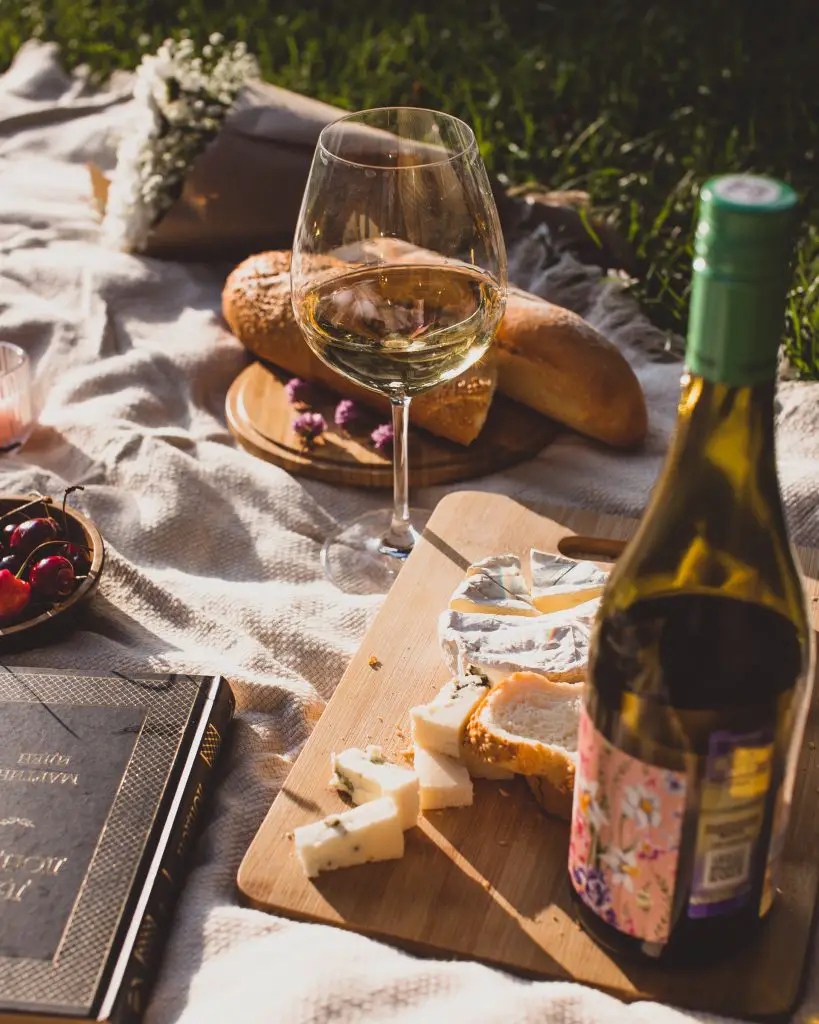 Hard and semi-hard cheeses
There are several hard or semi-hard kinds of cheese that pair very well with Moscato. The first one that comes to mind is Grana Padano, which belongs to the Parmesan family. It has a natural rind and pale yellow color, a grainy, crumbly texture and a slightly fruity flavor. It was created back in the 12th century, and is still produced in great quantities along the Po River Valley in the northeastern part of Italy

Grana Padano is made from semi-skimmed, unpasteurized cow milk and is usually aged for two years, forming a thick and firm rind that protects its dry and fragrant heart. It pairs well with the fruity Moscato, and also with Barolo, Gavi, and Zinfandel white wines.
Another successful hard cheese pairing with Moscato is the king of all hard cheeses – Parmigiano Reggiano, which comes from the region of Emilia-Romagna, in Italy. As you might be able to tell, this one also belongs to the Parmesan family, and it has a grainy and crunchy texture. Its rind is natural, while its flavor is rich and nutty. Parmesan is great when served on a plate with nuts and white grapes, accompanied by a glass of chilled Moscato, or even Riesling, wine.
Yet another possible pairing hard cheese pairing with a glass of Moscato wine is a hard cheddar cheese, which has a pale yellow color and crumbly texture. Produced mainly in England, Cheddar cheese is made from cow's milk, and is known for its sharp, creamy flavor. The more it matures, the sharper it becomes, so keep this in mind when pairing with Moscato.
Soft cheeses
Moscato wine blends well with some soft, spicy cheeses, such as creamy Munster cheeses and Pepper Jack, but not as well as it does with soft-ripened Brie and Camembert. These cheeses can stand up to the fruit character of Moscato without overshadowing its power.  
Another great white wine with Camembert is Vinho Verde – check out our 6 suggestions for pairing Vinho Verde with food!
Originating in France, Brie is known as the queen of cheeses. It is soft and buttery, with a bloomy rind and creamy color. It's produced from semi-skimmed or whole cow's milk, and has mild fruity and nutty flavour, as well as a strong aroma. It is aged for at least four weeks and can pair very well with a chilled Moscato wine.
Camembert is another well-loved soft cheese that pairs well with Moscato, this time from the region of Normandy in France. It has a smooth and chalky texture, bloomy rind, and pale-yellow color. With its earthy aroma and milky, buttery flavor, Camembert is best paired with a light red wine such as as Chinon or a good Beaujolais, yet some prefer it with Moscato.
For something even softer, Burrata cheese is a prominent member of the mozzarella family, and is produced in the region of Puglia, in southwestern Italy. This soft, fresh cheese has a creamy texture, buttery flavor, and milky aroma. Burrata is preferred with crusty bread and prosciutto, and in the absence of a bottle of Puglian Primitivo, a glass of cool Moscato is a great option.
You could, however, skip burrata entirely and go straight for a straight-up mozzarella. This is another classic semi-soft cheese from Italy, produced in the regions of Campania, Abruzzo, Puglia and Molise. Made from cow's milk, it has a stringy texture, milky flavor and fresh aroma. A plate of fresh mozzarella is a great idea for the beginning of the evening, especially if served with Moscato.
While we're speaking about soft Italian cheeses, Murazzano is another fresh soft cheese which has a spicy flavor and mild aroma. It is made from sheep's milk, and its flavor reveals itself more as the cheese ages. Murazzano is more intense compared to some of the above options, but it isn't sharp – this means that it pairs brilliantly with light and sparkling white wines like Moscato.
Last (but not least) Pepper Jack is a semi-soft creamy cheese, originating from California, USA. It is flavored with rosemary and sweet peppers, garlic, and spicy jalapenos. Pepper Jack cheese has a buttery taste, and a pairs well with . Pepper jack with a plate of grapes and melons and grapes paired with a bottle of Moscato wine – well now, that is a match made in heaven.
Moscato d'Asti and Cheese
As the sparkling cousin to Moscato, Moscato d'Asti wine goes great with charcuteries and cheese boards. This specific wine variety is better with harder cheeses like Gorgonzola, where the funky blue cheese flavors pair perfectly with the lightness of Moscato and its fresh, fruity acidity – this means it does a great job of cleansing the palate after a bite of Gorgonzola. And, like most of the Moscato cheese pairings above, you won't regret it.