Reading time:
10
mins
So, you've heard of Port wine, and at face value you'd assume it's another variety of sweet red wine. Well, actually, this isn't the case – Port wine is completely different. Want to find out what makes this wine variety that is always brought out on the table in Portugal for a celebration so special? Check out our guide below that shows the differences between Port Wine vs Red Wine!
This article contains affiliate links, so if you find a wine you like through our site, we'll get a small percentage of your purchase. We will always only choose our favorite wines to link to.
What's the difference between port wine vs red wine?
Port wine is a sweet fortified wine from Portugal. The big difference between a Port wine and red wine is that a spirit is added to Port, which makes it higher in alcohol (giving it a more robust taste!). Over 80 grape varieties can be used to make Port. But the major varieties used in a Portuguese red wine base are much fewer – usually Touriga Nacional, Tinta Roriz (Tempranillo), Touriga Franca and Tinta Cao. As for White Port, it's possible to use over 30 varieties, and most of these have native origins to the Douro. Viosinho and Rabigato are some of the more commonly known Portuguese white grape varieties used in White Port.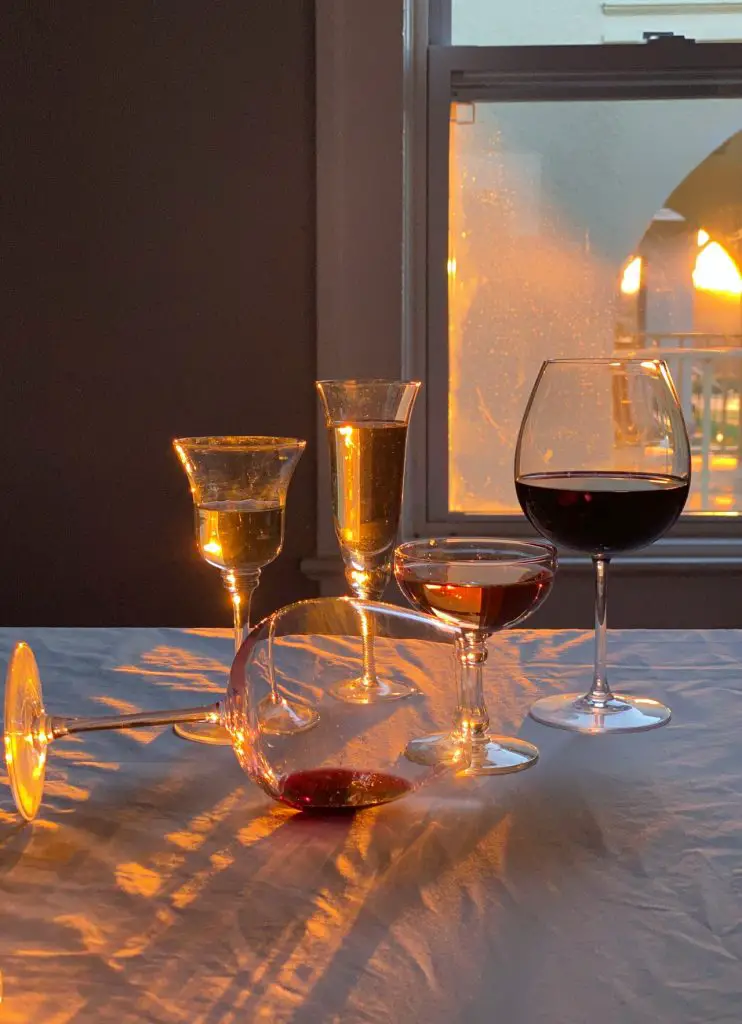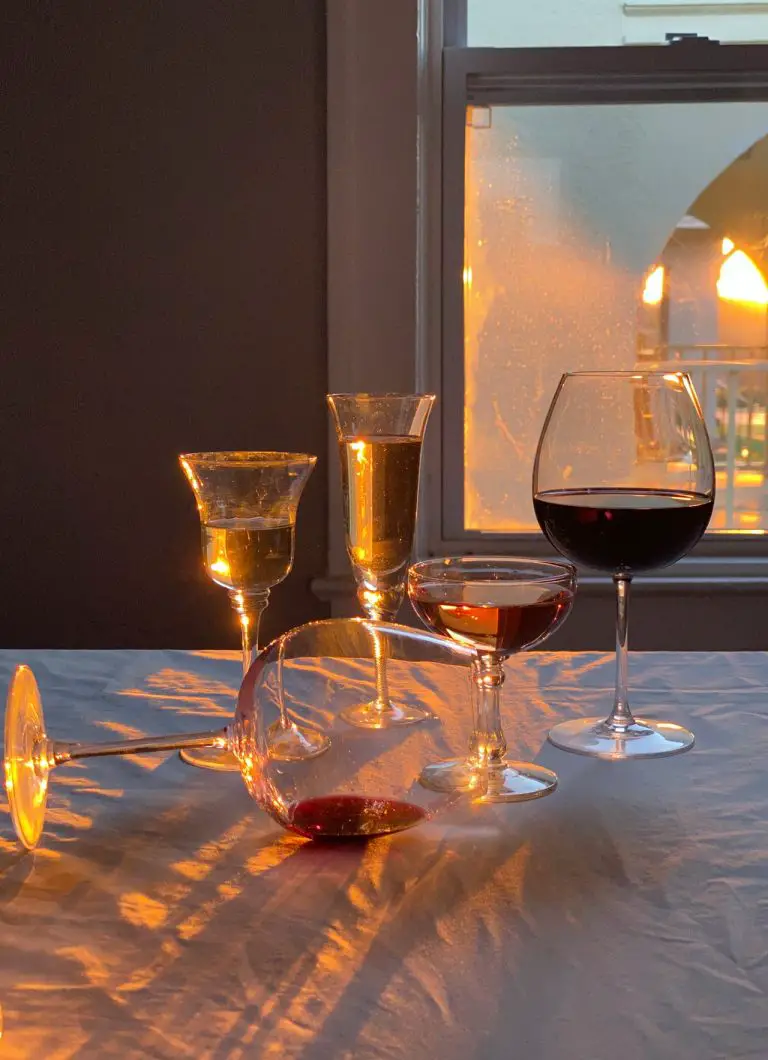 Red wine, on the other hand, is the classic wine that most people will be more familiar with. It is produced with the age-old winemaking technique, without any added spirits. It is typically drier and better suited to drinking with food, unlike Port, which is usually enjoyed an aperitivo (before dinner) or a digestivo (after dinner).
In depth: what is Port wine?
There are a range of different types of Port wine, each using a unique winemaking process and served in an entirely different way to red wines.
How Port is made
Port is a Portuguese wine made by adding distilled grape spirit to the wine base. In most cases this is a brandy. In doing so, the high alcohol in the spirit stops the fermentation process, which fortifies the wine. This is how it gives the wine a sweeter taste: the residual sugar is retained in Port, which creates the typical off-dry to sweet final profile. As a result, the alcohol content is a bit higher in Port wine (vs red wine), and normally sits at around the 20% mark. Port wine is typically stored and aged in barrels before bottling.
Types of Port
There are five styles of Port, some within subcategories:
1. Ruby Port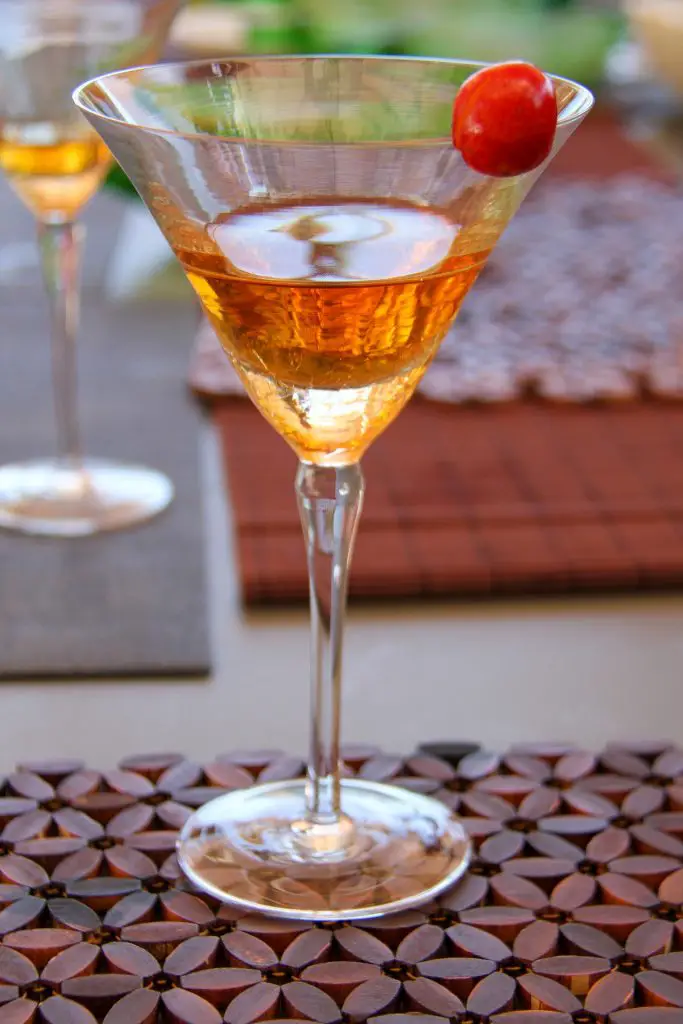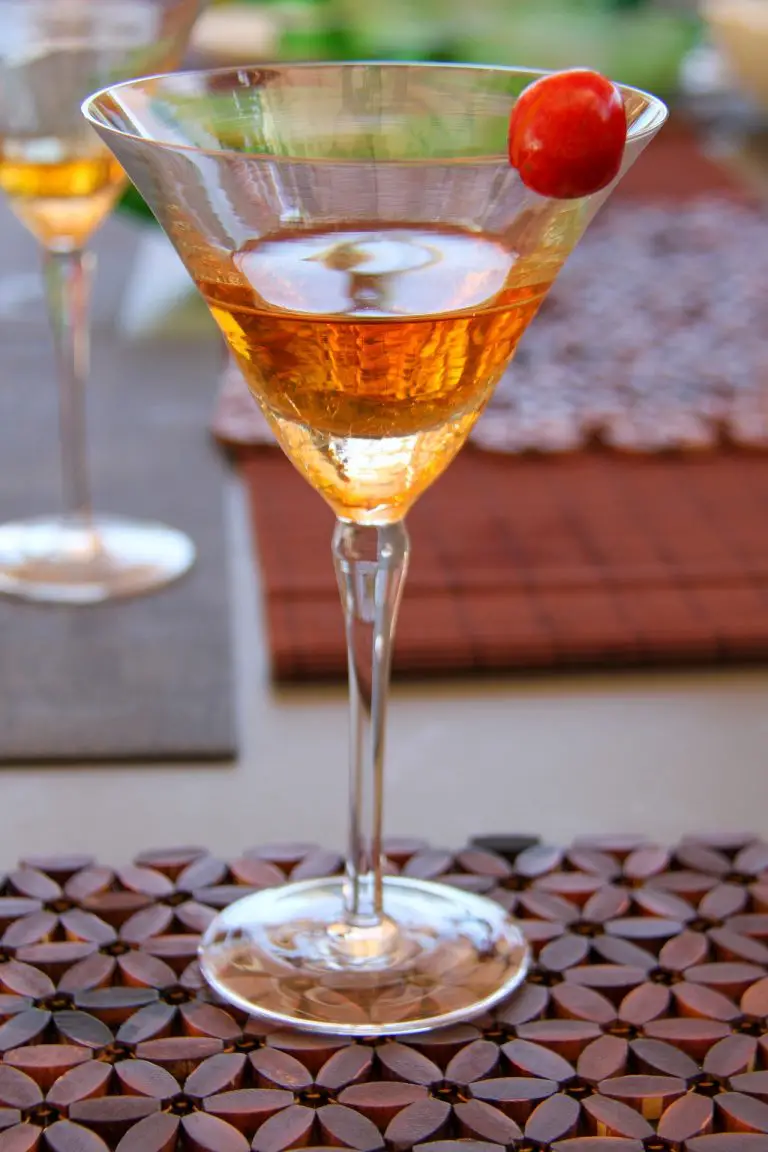 Ruby Port is the most produced style of Port, and also the least expensive. Typically this is stored in stainless steel or traditional concrete tanks and enjoyed young.
2. Reserve and Rosé
Ruby Port also produces Reserve and Rosé. A Reserve Ruby has a much higher quality. Rosé Port only recently entered the market and is best enjoyed cold as a fresh aperitivo.
3. Tawny Port
Tawny Port is made from wine aged in barrels. It typically has a brown color as a result of wood contact in the barrel, which causes evaporation and oxidation. The wood ageing adds a nutty and caramel flavor to the wines. High qualities are indicated by ageing, which can range from 10, 20, 30, or if you're lucky, over 40 years!
4. White Port
White Port is made from Portuguese white grapes, and can be found in dry, off-dry and sweet styles. It's a popular drink in the city of Porto, especially with the signature summer cocktail, the Porto Tonico. It's made using one third of White Port, two thirds of tonic and a twist of citrus.
5. Late-bottled Vintage Port
Late-bottled vintage Port (LBV) is wine from a single year that is bottled 4-6 years after it has been harvested.
How to serve Port
The way in which you serve a Port wine vs a red wine depends very much on the style you are choosing. We've already mentioned the Porto Tonico that is made with the drier style of White Port. It acts as a great aperitif to sip on in the sunshine just before a meal. 
A Ruby Port is best enjoyed at room temperature, and if you have one, in a Port glass. A typical serving is less than a glass of wine, and is around 3oz (75ml), so that you can enjoy sipping on it slowly. It's a great drink to enjoy at the end of an evening or meal. Famous producer Antonia Adelaide Ferreira drunk a glass of Port every night to stay healthy, and lived until the age of 85!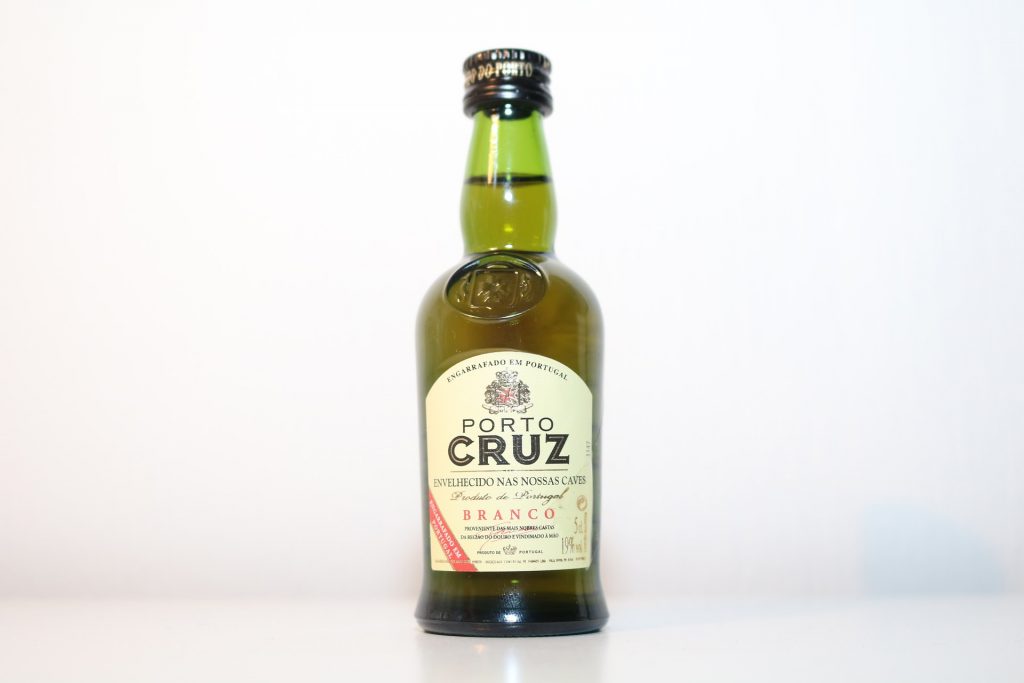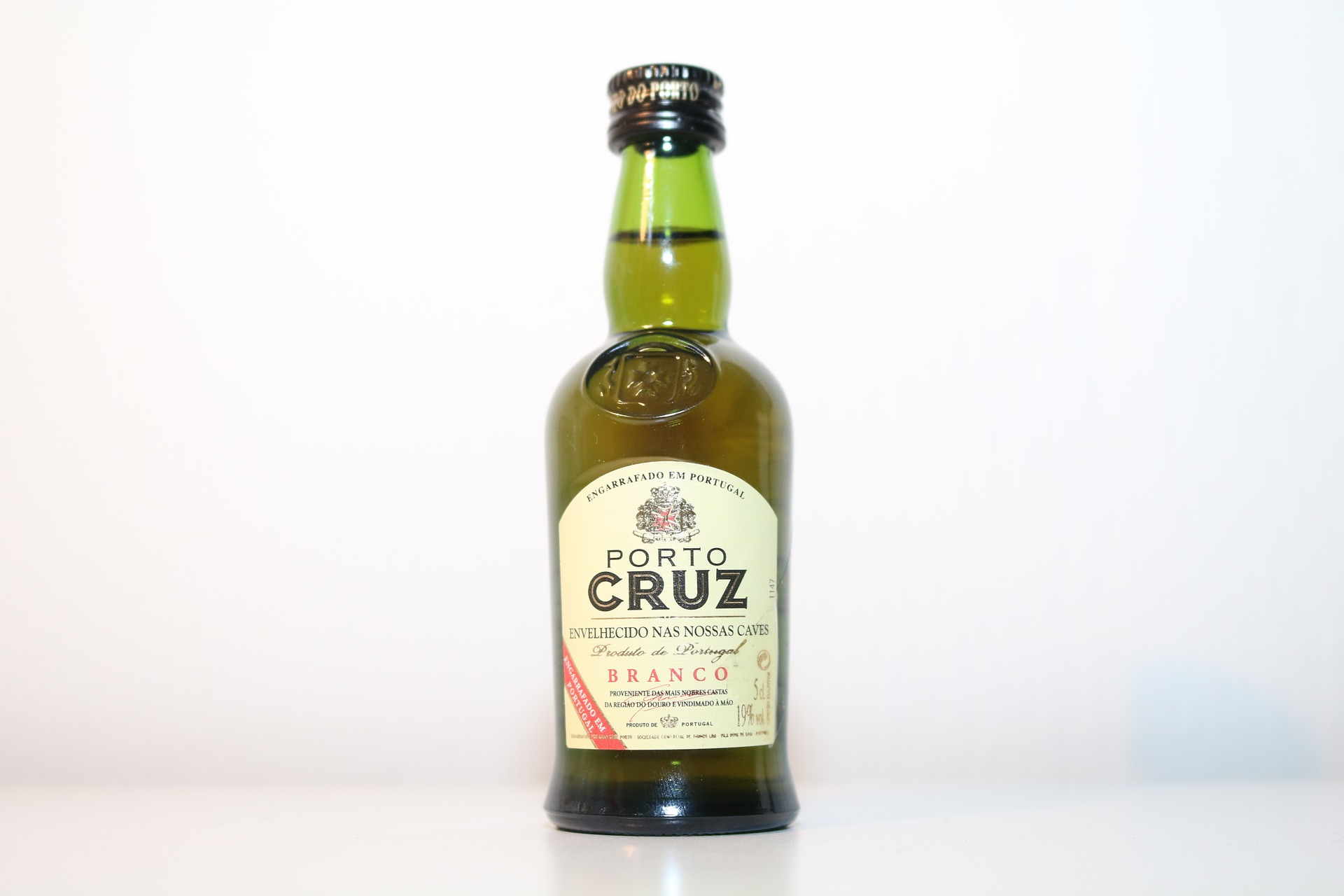 Vintage Ports are the trickiest to serve. Ports that have been sealed with a driven cork are typically intended for an extended period of ageing in the bottle. With some having aged for as long as 100 years, the strength of the cork can deteriorate heavily during this period. You'll normally always have to decant a Vintage Port, which can be a bit of a process. Once you've opened and decanted the wine, leave it for a couple hours before drinking at just below room temperature. Vintage Ports are best enjoyed once opened. The freshness won't last long and it oxidizes quickly in the decanter.
A Tawny Port is best enjoyed when slightly chilled. Unlike Vintage Ports, they don't oxidize quickly once opened, so you can drink it over the course of a week or so. It's best to keep it in the fridge whilst doing so. 
Port food pairings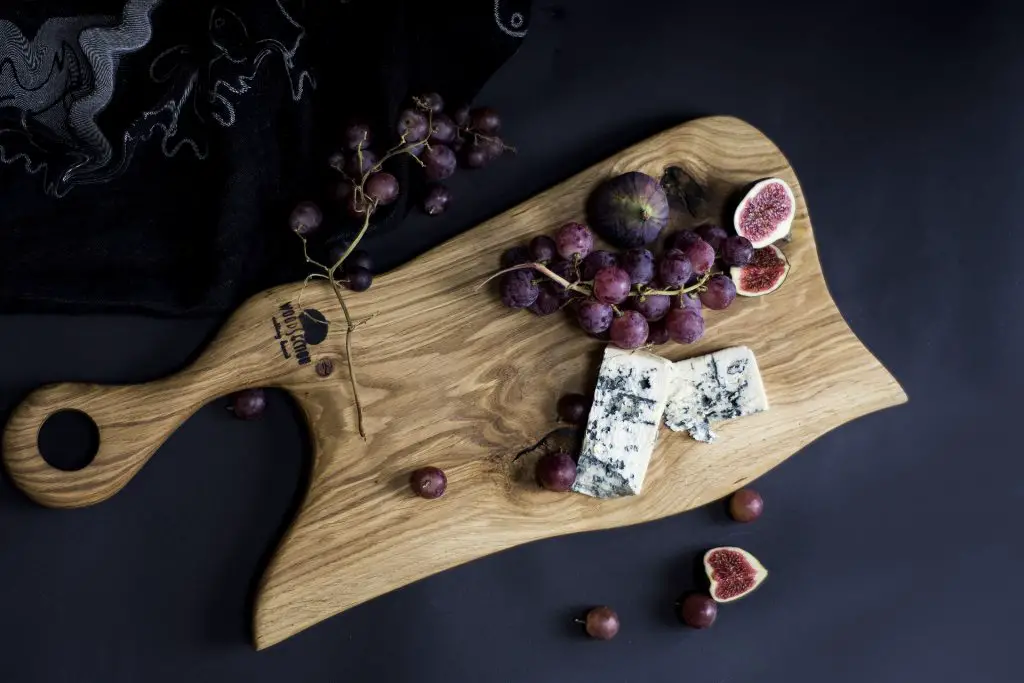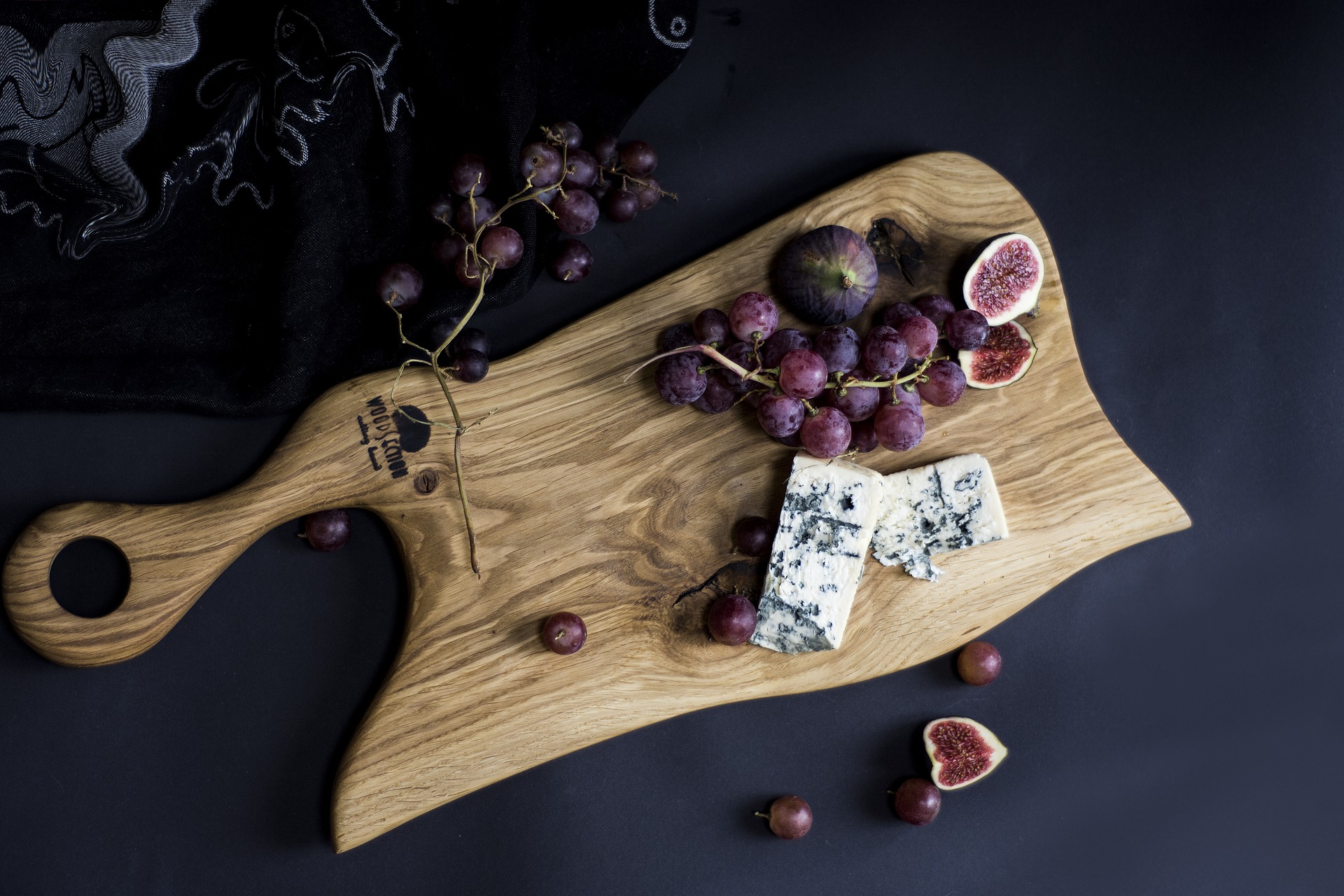 A Ruby Port is best enjoyed young, given its fresh nature. With rich black fruit flavors, it pairs excellently with strong and powerful cheeses, much like Moscato, or even rich chocolate pie. Ruby Port perfectly balances the rich sweet and savoury notes of these foods. 
LBV Ports are typically sweeter in style, and have a bit more acidity and tannin as a result of longer ageing. With more dried fruit flavors, it's a great pairing for a variety of cheese styles. If you've got a taste of decadent chocolate desserts such as molten lava cake, then the LBV is an excellent pairing. A little bit more complex than a typical Ruby, LBV Ports allow you to get  more adventurous with your pairings. 
Vintage Port is the king of all Port styles, so pair wisely, as it is the most decadent offering! With the tannins and acidity mellowing out as a result of long ageing, the taste of a Vintage Port leaves an almost buttery consistency. A great accompaniment would be small plates of blue cheeses served with figs and walnuts. 
With its nutty nuances, it's no surprise that a Tawny Port pairs wonderfully with similar food servings. Rich caramel, nut and spiced desserts are the perfect pairing with a chilled Tawny. The same idea follows for cheeses – pick those with a slightly more nutty aroma, such as Pecorino or an aged Manchego.
In depth: what is red wine?
Compared to port wine, red wine does not go through a fortification process with a spirit like brandy. The red wine method of production is used around the world, rather than strictly in Portugal, which means that the question of Port wine vs red wine is mainly a question of wine production methods.
Red wine taste profile
Compared to Port, red wine has a much drier taste. This is because no sweet, high alcohol spirit has been added to stop the fermentation process – which is what  gives Port wine its sweeter taste. The taste of red wine depends largely on its body, which can be defined by the level of tannin.
A light-bodied red is typically lightweight and refreshing. It's easier to drink, thanks to its lower tannin level that normally gives red wine a more robust flavor. Examples of light-bodied red wines from Portugal include Pinot Noir and Baga. 
Medium-bodied wines are the perfect blend of light and bold, with extra tannins giving the wine an edge of complexity. Examples of this can include Merlot or Zinfandel. In Portugal, a Castelão from more coastal regions might be a good example of this.
Full-bodied reds are full of flavor. Rich and ripe notes are common, and they have the highest tannin levels (which are also reflective of a high alcohol content). Examples of this might include Cabernet Sauvignon or Touriga Nacional. Typically, acidity increases with high tannins, which means these wines have great ageing potential.
How red wine is made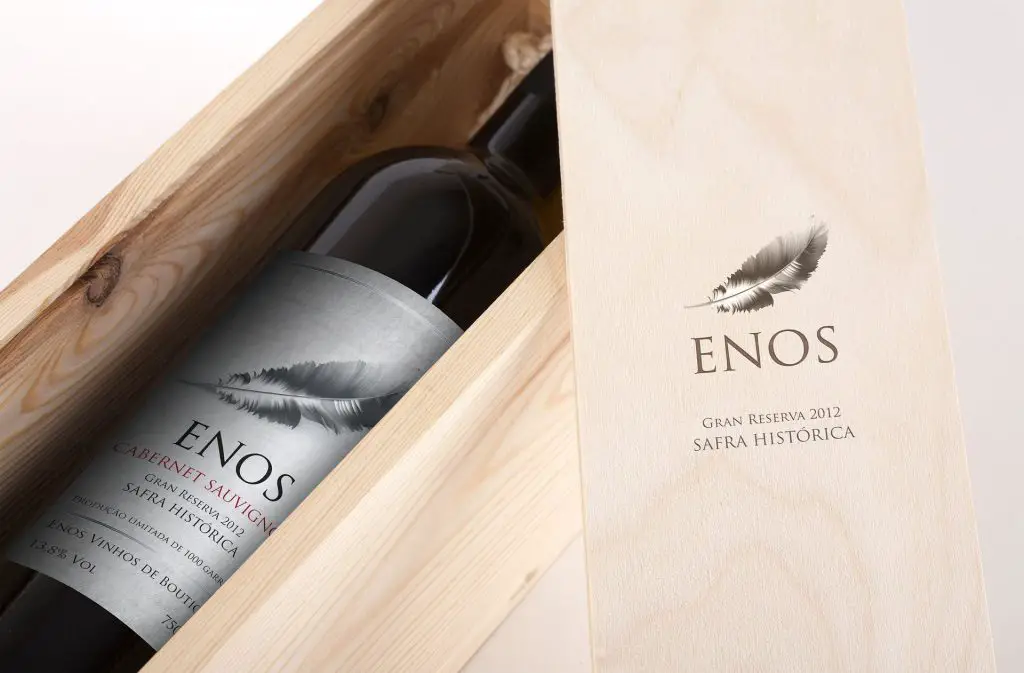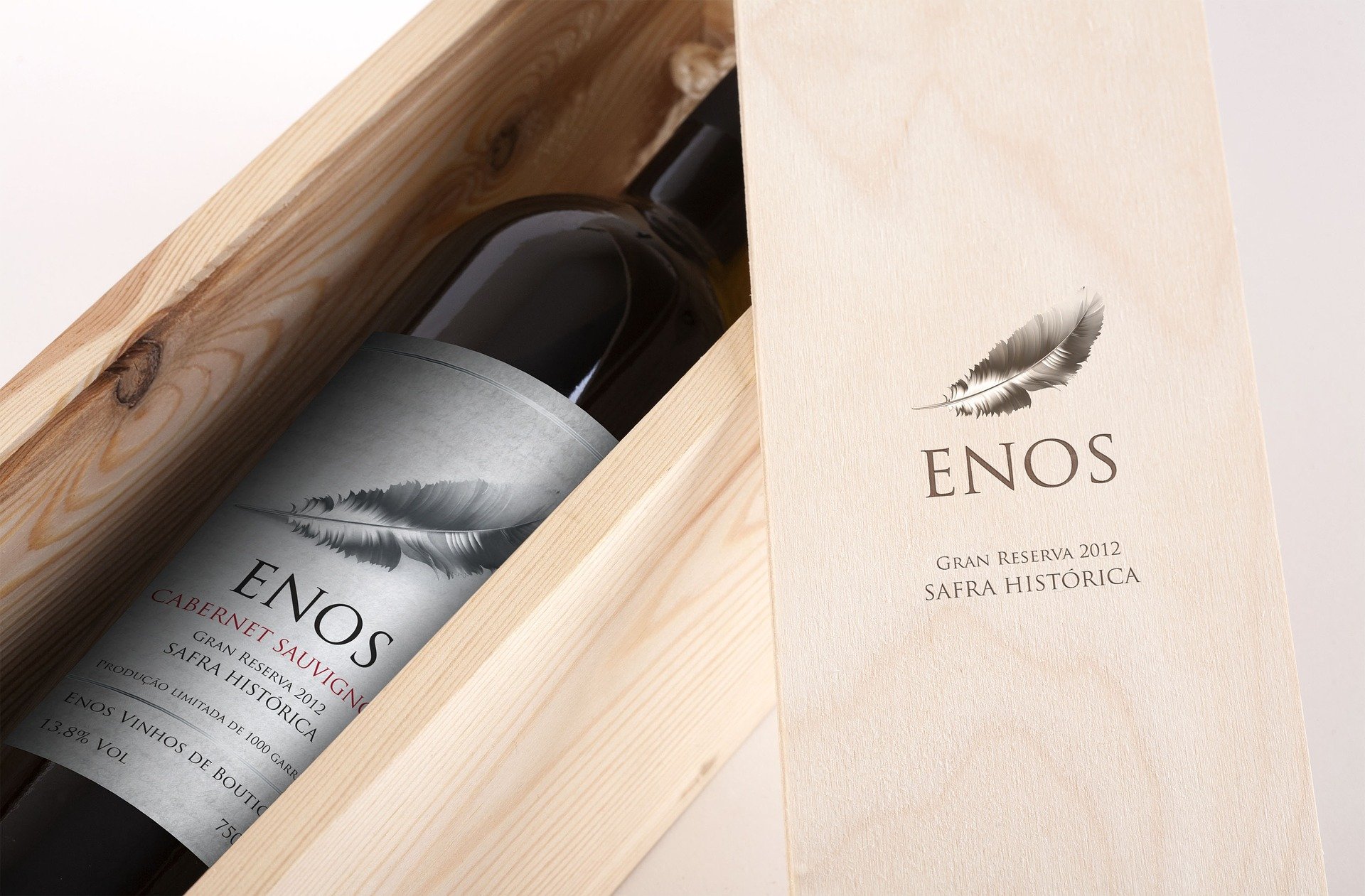 The red wine making process is pretty simple. It starts with the harvesting, which in Portugal typically happens in early fall at the end of summer, when the grapes are ripe and have turned into a dark red color. The period in which the skin darkens is called veraison. 
Once harvested, red grapes are pressed with juice, skin and seeds. The skin adds the color and tannins to the wine that give it a unique flavor. After pressing, the fermentation process begins. This is when the sugar is converted into alcohol. Whilst all residual sugar is converted to alcohol, the percentage is typically lower in red wine than in Port wine, because the brandy or high alcohol spirit increases the level of alcohol in the Port, despite stopping the fermentation process. 
During this process, a buildup of skins at the top of the tank in which the wine is aged (also referred to as the 'cap') forms. This is often mixed into the juice during the course of the fermentation to release carbon dioxide that forms during the process. 
Once the red wine has fermented, it's typically matured in oak barrels. The barrels help enhance aromas, flavors and textures of a wine. A lot of consideration has to be taken during this process, as the type of barrel can have a big impact on the wine. Whilst French oak is said to add more spicy aromas to a wine, American oak is known for its coconut and vanilla nuances – in fact, lots of red wines contain notes of vanilla. A step known as fining takes place during this part of the process to adjust the flavors of red wines that might be too tannic (which can leave them tasting quite bitter and difficult on the palette). 
Finally, a winemaker may decide to blend their red varieties. This is an important part of the process, because it adds balance and complexity to the wine. It's common in Portugal to find blended red wines as opposed to single varietals or periods of production. 
As we mentioned already, sediment buildup is common in red wine production, and so a final process of filtration might be undertaken before a red wine is bottled. There are two types of filtration that can take place during this process. A coarse filtration (which removes sediment) and a sterile filtration, which removes all remaining yeast that may later spoil the wine.
Red wines from Portugal
Red wines from Portugal offer a huge breadth of variety, despite the small size of the country. With a heavy influence of Atlantic, Mediterranean and continental climates, each of the country's wine-producing regions offer a distinct flavor. 
Portuguese red wines are typically blended, and the two most planted grapes in the country are red varieties. Regarding the flavor of Portugal's red wines, it is very much reflective of the region. For example, Alentejo, the desert of Portugal, produces wines that are rich, ripe and fruity, with heavy oaking. Meanwhile, along the coastline regions such as Bairrada, you will find fresh, salty and acidic reds, thanks to the influence from the Atlantic coastline.
Click to read more about Portugal and its variety of red wines!
Red wine food pairings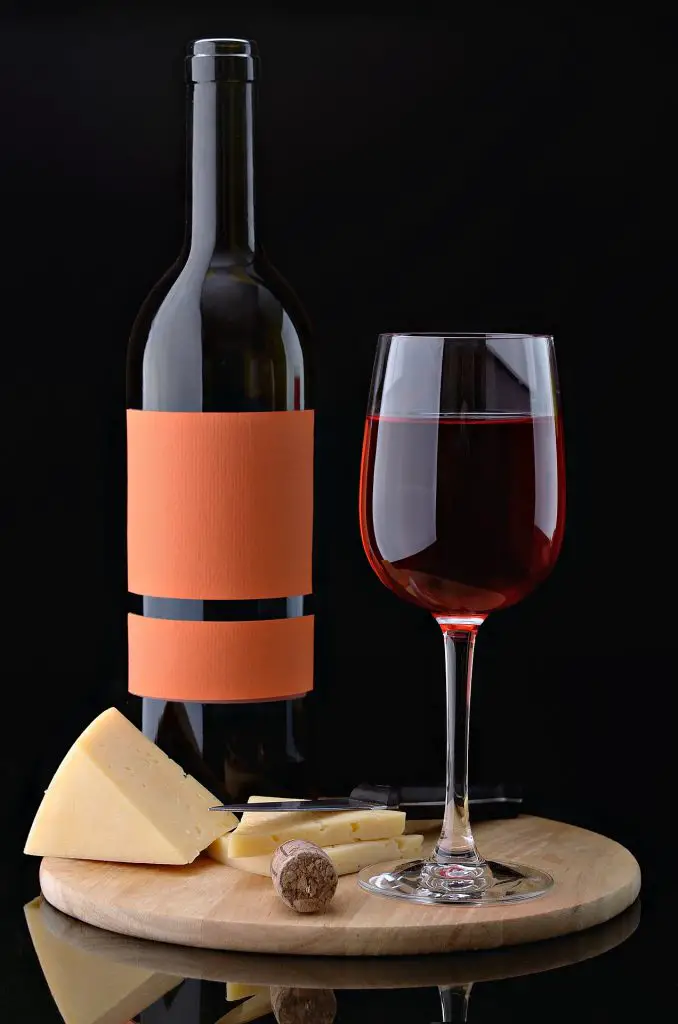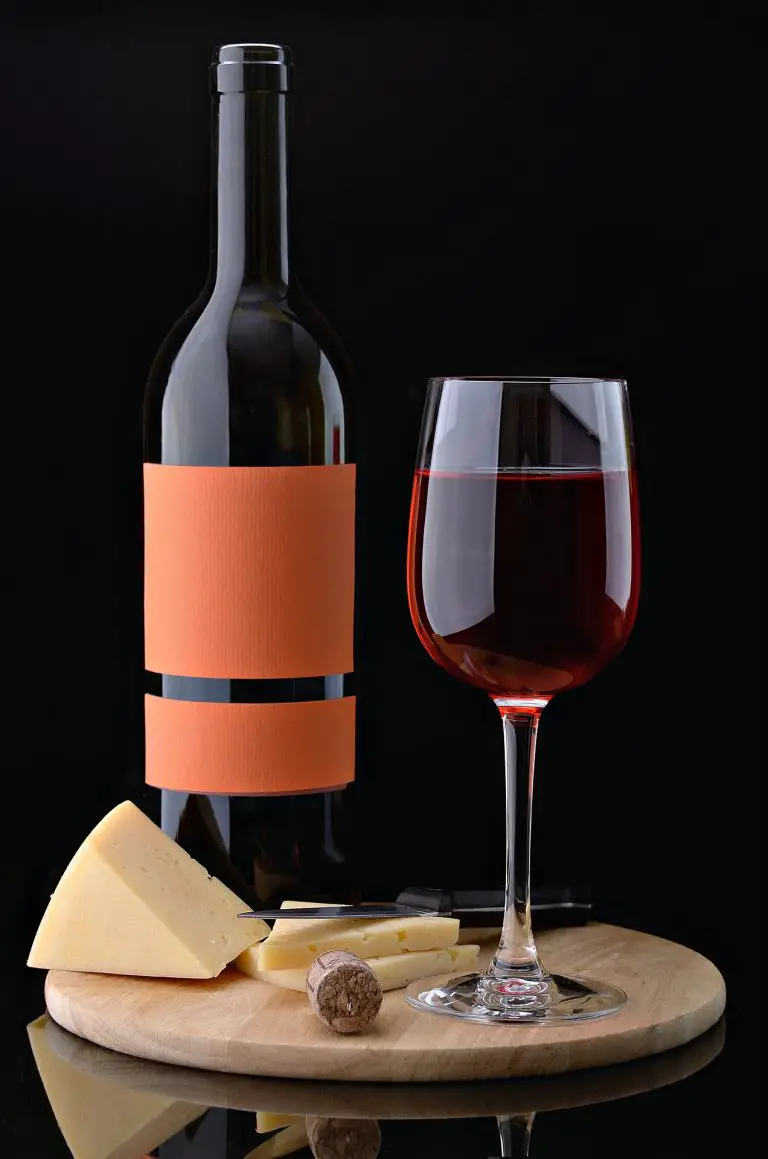 For a refreshing, light-bodied red wine such as Pinot Noir, it's good to pair with light and refreshing seafood dishes, thanks to its light tannins and crisp finish. Pinot Noir specifically has underlying earthy notes, making it a great pairing for most foods. An exquisite example is Gary Farrell's 2019 from Russian River Valley in California.
For wines with a bit more bite, such as a medium-bodied Merlot or Zinfandel, things become a bit more diverse. Think rich cheeses, for example. The rich fruit flavors of these wines offer a great balance against the tartness you might expect from cheeses. 
Full-bodied wines are the most complex and hearty of the family. So, with a rich wine, we recommend pairing with a flavorsome meal that balances the complexity you'll find in the wine. Take Cabernet Sauvignon as an example of a very 'serious' wine. High tannins and acidity create a very dry wine, so it's essential to pair this with a fatty or salty meal. This is where red meats such as steak pair perfectly with wine. In doing so, the firm tannins act as a refreshing palate cleanser after each bite of a heavy meal.
---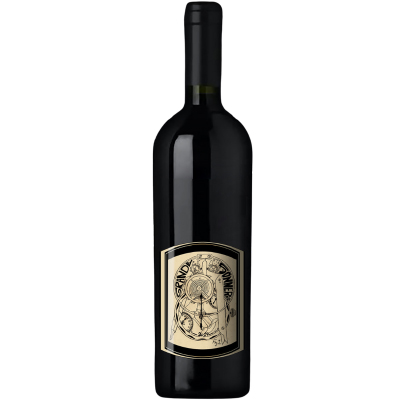 A Wine Wiki favorite: 2019 Grande Sonnerie Cabernet Sauvignon from St. Helena, Napa Valley (the best wine region of California). Grown on the northern side of the St. Helena hill, Grande Sonnerie's Sauvignon gives a sweet, dark red wine for aging. If aged, it brings us the closest to non-port "porty" wine.
---
Is port wine healthier than red wine?
Port wine typically has a higher alcohol and sugar content than red wine, so port wine is not healthier than red wine. That being said, Port is enjoyed in smaller quantities and usually in moderation. A little goes a long way when it comes to sipping on Port! 

However, there are some health benefits that can be found in Port. Like most red wines, Port is rich in nutrients and antioxidants, This is from a polyphenol called resveratrol, which is found in the skin of red grapes. That being said, these benefits only stretch so far when consumed in small amounts.
Port wine vs red wine for cooking
Red and Port wine both have different uses when it comes to cooking. As red wine is typically drier, it is best used in wine reduction sauces, when the intention is to enrich the dish with a greater depth of flavor. 
A sweet oxidized wine such as Tawny Port is perfect for making syrups and caramel-like sauces. They also keep much longer once opened and left in the fridge, and, if you're looking for a beverage to serve your caramel dish with afterward, they pair perfectly with dessert! 
As for sweet fortified red wines such as Ruby Port, their uses can be multifunctional. Ruby Ports are a great addition to chocolate-based desserts, adding a new level of depth to the flavor. But you can also use them for savory options as a sauce to serve on top of meat dishes. It's the most affordable cooking wine, because the bottle keeps for a month or so after (unlike red wine, which goes off after a few days).