Reading time:
9
mins
Bairrada – the name itself evokes moonlit Portuguese evenings with a bottle of artisan vino at the table. But what is Bairrada wine, what does DOC mean and why should you get to know the wines coming from this region? Read on for our expert guide to Portugal's Bairrada DOC region.
The Bairrada is Portugal's Wine Country
When thinking of Portugal's wine regions, Bairrada probably isn't the first DOC that immediately pops to mind – the supple reds of the Douro Valley, the  Minho with its sparkling vinho verde and the Alentejo take most of the acclaim, not to mention fortified wine producing regions like Porto and the islands of Madeira. But that's the beauty of Bairrada. It is still relatively unknown, yet it's arguably one of Portugal's most exciting and innovative wine regions, producing an impressive range of crisp, acid-led vinhos.
 If there's one thing you should know about Bairrada, it's this: the Bairrada is the most important area for sparkling wines (espumante) in Portugal. In fact, it was one the first regions in the country to start producing this type of wine. with over 50% of the country's sparkling wines being produced here.
More regional guides: France's Chinon AOC
The Bairrada is also a big producer of red wines, although you might struggle to get your hands on a bottle outside of Portugal (if you come across one, snap it up!)
With a cool, humid climate and sandy, clay-limestone soils, grapes in Bairrada have a unique, intense acidity crossed with a low alcoholic content. For this reason, wines labelled Bairrada DOC are incredibly fresh and aromatic. 
It's a region that started off on the wrong foot with regards to its reputation – we think, though, that Bairrada is fast becoming one of Portugal's finest regions for exceptional wines.
A Brief History of the Bairrada DOC region
Historically, Bairrada was a region known for two things: its sparkling wine and high yields. High yields are not generally seen as a good thing, but they were a key factor for bulk-producing wine throughout the 19th and 20th centuries.
In fact, evidence goes back to suggest that winemakers in the neighbouring Douro region were blending Baga grapes into Port wine as early as the 17th century to keep up with booming demand. As a result of that, the government demanded the tearing up of the Bairrada vineyards to keep the status of the Port region alive.
The 1980s marked a period of regeneration for the Bairrada region. Pioneers such as Luis Pato modernized the wine-making approach, reducing typically mass-produced yields, de-stemming grapes to reduce the harsh tannins, and ageing wines in French oak to create balance.
Old land, new ways
Portuguese wines are typically blends. It's rare that you find single varieties, and wine regions are usually known for a selection of blended varieties. Bairrada, however, is one of the few exceptions. The single-variety Baga grape, used to produce both red and sparkling wines, largely dominates the region, and it is the star of the show in most Bairrada wines.
More recently, the region is experiencing a growing number of single varietal specialists – including for Portuguese white grapes – and small boutique wineries are focusing on taming the regional grape's terrible association for low quality and high excess. Luis Pato's daughter, for example, Filipa Pato, is continuing the family legacy and revamping the status of the Bairrada region. She now produces some of the finest selection of red, white and sparkling Portuguese wines on the market.
Bairrada DOC wine region map [infographic]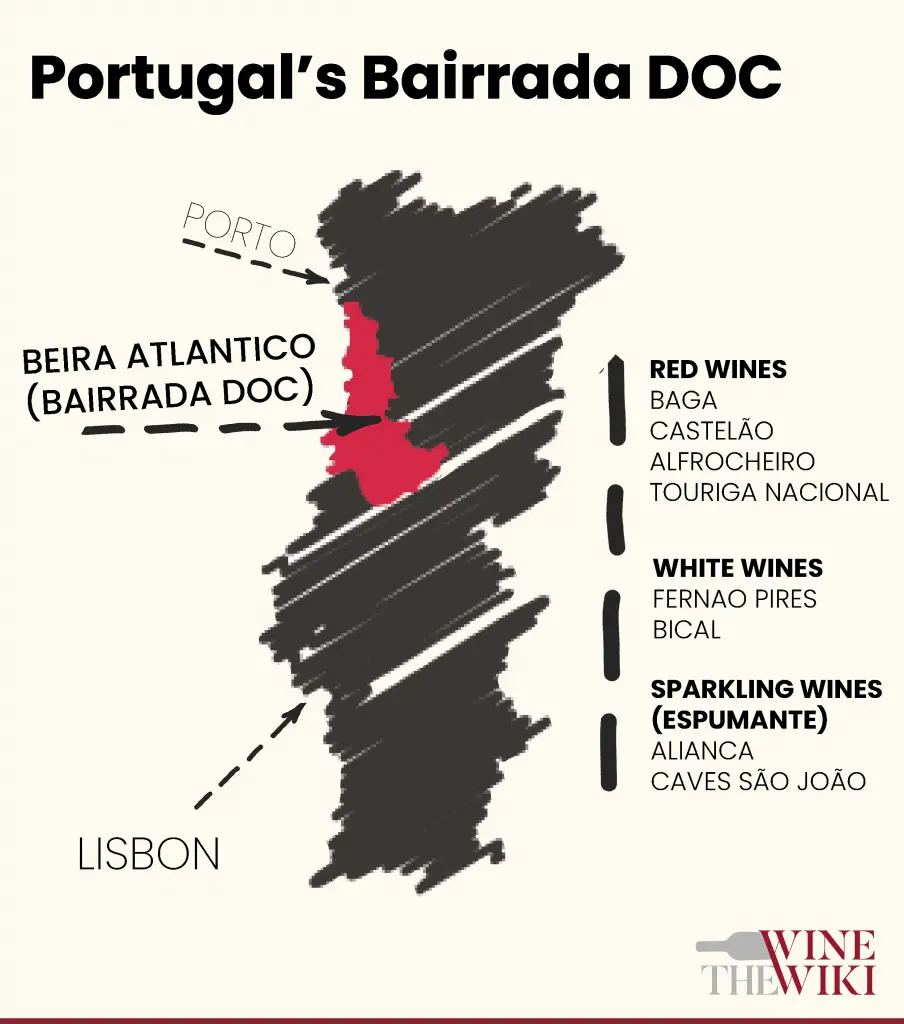 The region straddles the Atlantic coastline, which makes it a prime location for premium-sparkling wine production. A generous coastal breeze brings in fresh hits of acidity to the stretches of vineyards that litter the region, resulting in a characteristic crispness that fans of Portuguese wine will be familiar with. This Atlantic coastal influence is certainly evident in the vibrant white wines of Bairrada, like Fernão Pires and Bical (more on those later).
Aside from the usual ensemble of sparkling, white and red wines, Bairrada is also a popular region for creating young, blush rosés, with the Baga grape being a common starting point for the concoction. In fact, Baga is the main grape variety used to produce the famous Mateus Rosé,
In terms of production methods, one can expect small plots of land. There are over 5,000 registered growers in Bairrada, but most of these will send their pickings to local cooperatives, where they are then blended collectively with other vineyards. It's also an area where wine producers are becoming creative innovators, with big names such as Filipa Pato producing wines in traditional Amphorae clay vats.
As you can see, the Bairrada is a versatile region which produces wines right across the spectrum – but what makes it so versatile, exactly? 
Climate and terroir of the Bairrada DOC Region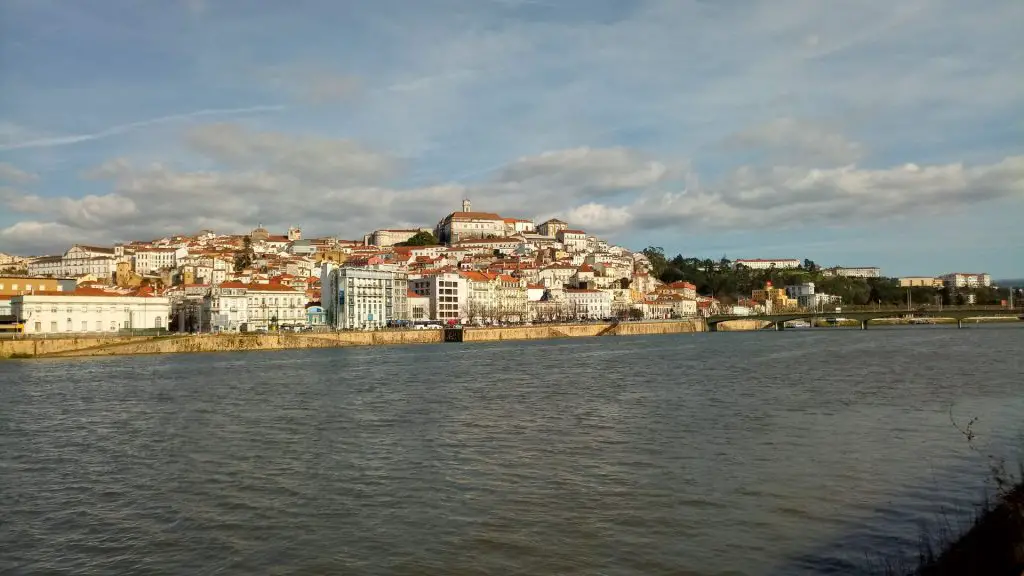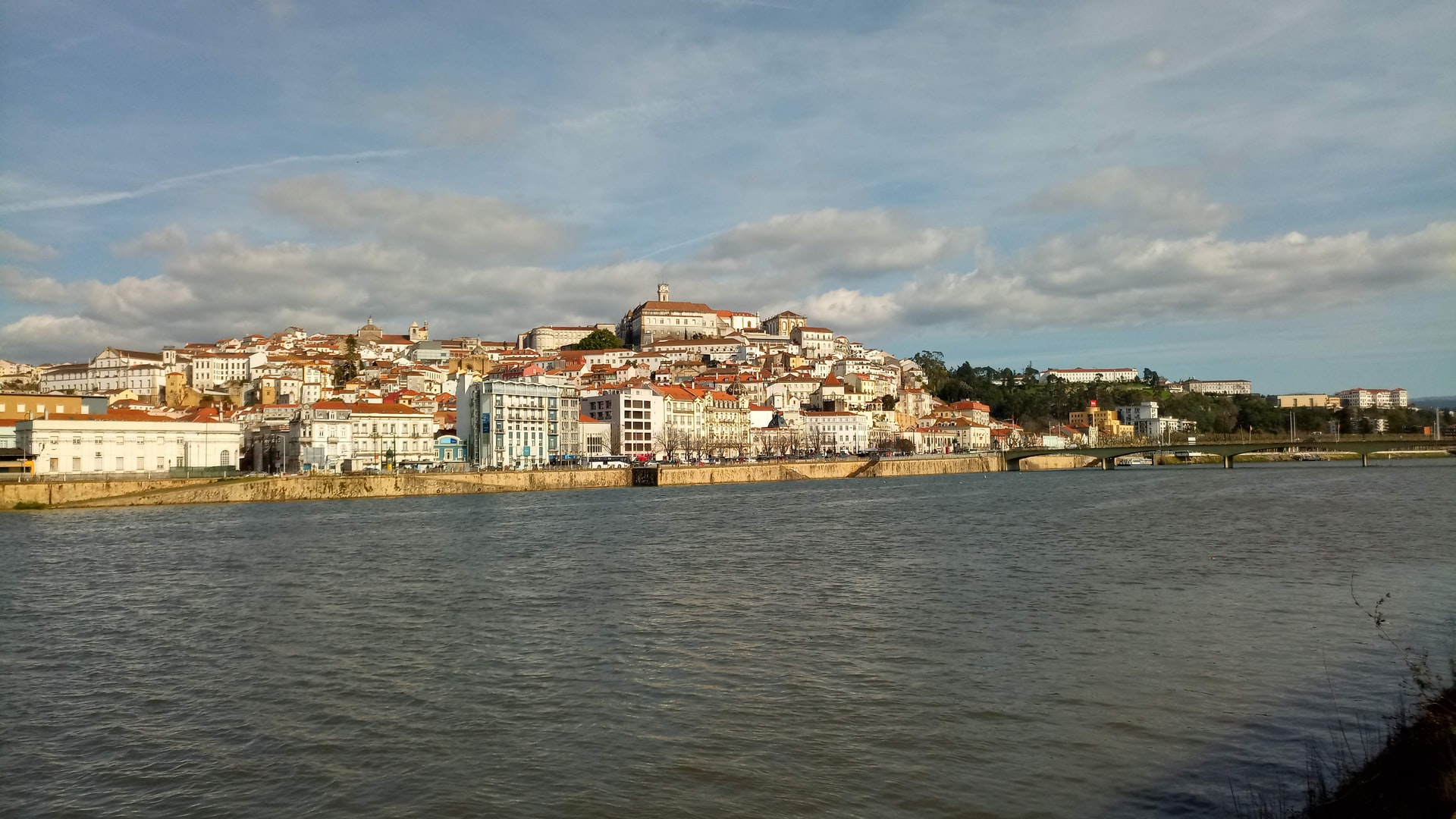 Bairrada is one of Portugal's smallest DOCs. It sits on a narrow coastal region with the Atlantic ocean bringing in fresh acidity from its west. The Buçaco and Caramulo mountains on the east provide much needed shelter. All of this creates the unique microclimate that Bairrada wines are known for.
The landscape is decorated with chalky clay-limestone soils, where the Baga grape in particular thrives. Thanks to its close proximity to the coastline, it's also possible to find some sand-based soils.
The DOC is part of the wider Beira Atlantico region, and it's not uncommon to see a Bairrada wine labelled with this association. But thanks to the DOCs growing reputation, more and more winemakers are proud to label the bottle with a Bairrada postcode.
The Bairrada region has a pronounced maritime climate. The air is humid and high amounts of rainfall aren't uncommon in the Spring and Autumn periods, which can sometimes become problematic. Luckily for Bairrada, the temperature has become warmer and more consistent in recent years, improving the possibility for grapes to fully ripen before harvest.
It's arguably one of the most difficult regions to produce late ripening grapes, but a great harvest can produce some truly exceptional flavors.
Bairrada DOC Red Wines
Baga
If you like your wine to hit hard, Baga wines are for you. Crisply acidic with a high tannin content, the Baga grape stands alone as the undisputed star of the Bairrada region, both for individual consumption and for pairing with food.
The acidity works in Baga's favour, especially in the maritime climate of the Bairrada – it makes the grapes highly resistant to humidity and rot. That being said, a long, dry and warm season is necessary for it to reach full phenolic ripeness. Most producers harvest Baga late in Autumn. It's also possible to harvest early and use the acidic result to make sparkling wine.
With notably thick skin in proportion to the size of the grape, Baga vines are high yielding, which, historically, has given the grape bad press for bulk-produced, low-quality wines – not unlike Italian primitivo wines. With enough care and attention, though, Baga vines are capable of producing distinctive, high-quality reds with a unique balance and structure.
You can expect dark fruity flavours such as blackberry, blackcurrant and dried cherry. The fruity notes are amplified with aromatics such as coffee, tobacco and even hints of tar. Chalky clay soils give Baga its distinct 'smokiness' – not necessarily the barrel in which it is aged.
With high acidity and grippy tannins also comes great ageing potential. A well-produced Baga wine can age for more than 10 years, refining the flavours even further. Most would compare Baga to a young Nebbiolo thanks to its acid-driven, evergreen potential.
Other Bairrada red wines
Aside from Baga, it's common to find other typical Portuguese varieties grown in the region. Since 2003 the region has accepted the introduction of common French varieties, so one can now expect to see merlot, pinot noir and cabernet-sauvignon sneaking into blended bottles. The French varieties are typically added to give smoothness and depth of taste to the wines.
Here's a list of the best red wines from the Bairrada region:
1.

Castelão

Castelão grows best in hot climates and with sandy soils. That being said, it's also one of Portugal's most versatile varieties. You can expect a concentrated, aromatic flavour with well-marked tannins and acidity. Castelão grapes are typically blended into wines, making for an excellent aging capacity.

Flavor-wise, expect wild, dark and ripe fruits alongside hints of floral aromas. Its taste is further amplified with oaking. Like Baga, Castelão pairs remarkably with food thanks to its cutting acidity. The two grapes marry very well together when blended in producing wine. It's not found on all shelves, but it is possible to find a moderately priced bottle of Castelão online!
2.

Alfrocheiro

Alfrocheiro is the most commonly planted grape of the neighbouring Dão region, so it comes as no surprise that it has a pronounced presence in Bairrada. It retains a good level of acidity, even in hot climates, and has strong, ripe red berry flavors with strawberry being the most commonly highlighted note.
3.

Touriga Nacional

Touriga Nacional is praised as being one of Portugal's finest grape varieties, and it's often compared to the likes of pinot noir and cabernet sauvignon. You can find this grape variety all over the country thanks to its unfailing quality deriving from thick-skins rich in colour and tannins.

The flavours of Touriaga Nacional are intense, with ripe berries coming to mind alongside complex hints of floral notes and liquorice. A Touriga Nacional will usually be blended in a Bairrada red to add a depth of smoothness and high potential for ageing.
Bairrada DOC white wines
Bairrada's white wines are dominated by two native Portuguese varieties: Fernão Pires (also referred to as Maria Gomes) and Bical. Whilst Bical is very fresh in its acidity, Fernão Pires has recently been coined the 'Portuguese Riesling' with similar tasting notes and aromatics that seem to resemble highly aged wines. Here are the best white wines from the Bairrada region:
1.

Fernão Pires

Fernão Pires is one of the most planted grape varieties in Portugal, but is mostly grown in Bairrada. It has a very early maturation with low to medium acidity. You can expect intense, floral aromas, such as lime, lemon and orange blossom. Fernão is very versatile and can be blended with others or bottled as a single variety.
2.

Bical

Bical is the second most common variety in Bairrada. Bical tends to retain a lot of acidity and so produces a very fresh and aromatic wine. Flavor-wise, one can expect aromas of stone fruits such as peach and apricot, and it responds well to oak maturation or lees contact. Bical is also one of the most commonly used grapes for sparkling wine production thanks to its refreshing acidity.
Bairrada DOC sparkling wines (espumante)
Sparkling wines (espumante) have been produced using the traditional Bairrada method since the 1880s. This is important for the region to retain its DOC status, which stands for Denominação de Origem Controlada and regulates the yields and grape varieties produced in the DOC regions, of which there are 31 in Portugal. Espumante must be produced strictly with the traditional method, involving a second fermentation in the bottle.
If your espumante is labelled with the VEFQPRD (Vinho Espumante de Qualidade Produzido em Regiao Determinada) certification, then you can be sure you've got your hands on a corker bottle! It's only possible to get this categorization in the Bairrada region. The market is dominated by a few big names such as Alianca and Caves São João, who offer a wide variety of quality from upmarket table sparkling wines to priceless vintages.
To get an idea on the quality of the espumante before you purchase, there are three categories which you'll easily spot on the labels. This is applicable for Portuguese sparkling wine even outside of the Bairrada:
VFQPRD: As mentioned above, this is regional sparkling wine made using the traditional champagne method for wine produced in the regions of Douro, Ribatejo, Minho or Alentejo.
VQPRD: Sparkling wine where the wine has been injected with gas in the traditional method, and this is possible in any wine-producing region in Portugal.
Espumosos: The cheapest method of sparkling wine production, where CO2 is added to the wine.
The sparkling wine movement was slow to take off in Portugal, with quality remaining modest up until the 1990s. The 21st century, though, has marked a turning point for this classic style, with investment leading to steep upward slope of production since 2008. Big names including the Niepoort group (also famous producers of Port) have been working towards revolutionizing their winemaking technique to create standards comparable with French champagnes.
It's also not uncommon to find a lot of Bruto Rosé sparkling varieties in Bairrada, thanks to Baga's reputation for exceptional sparkling wines.
Bairrada wine food pairings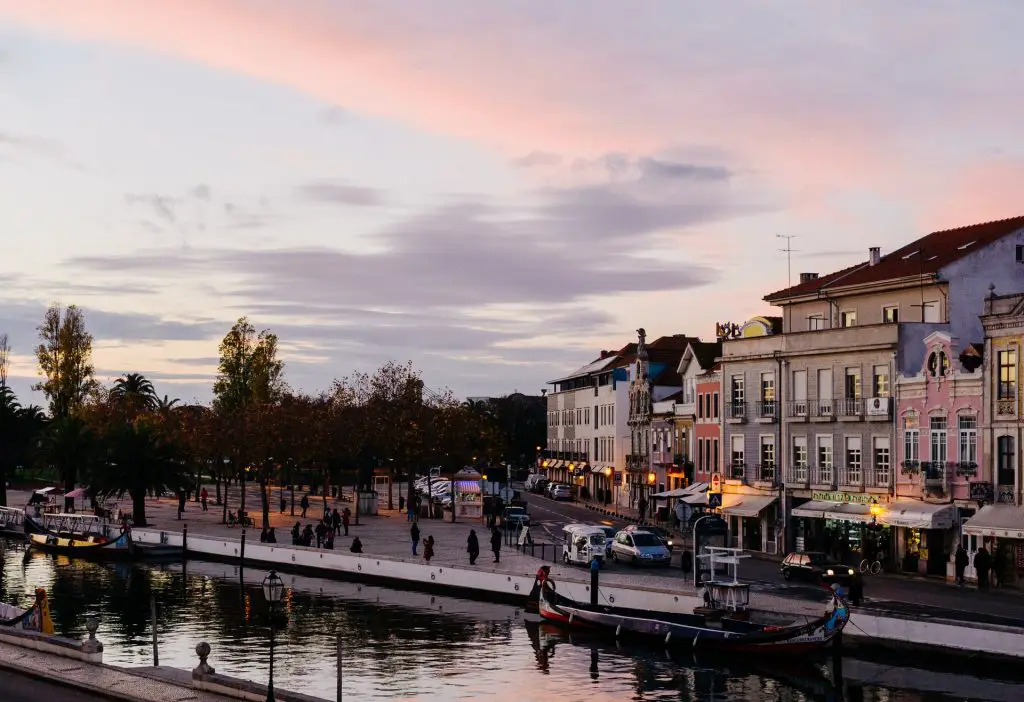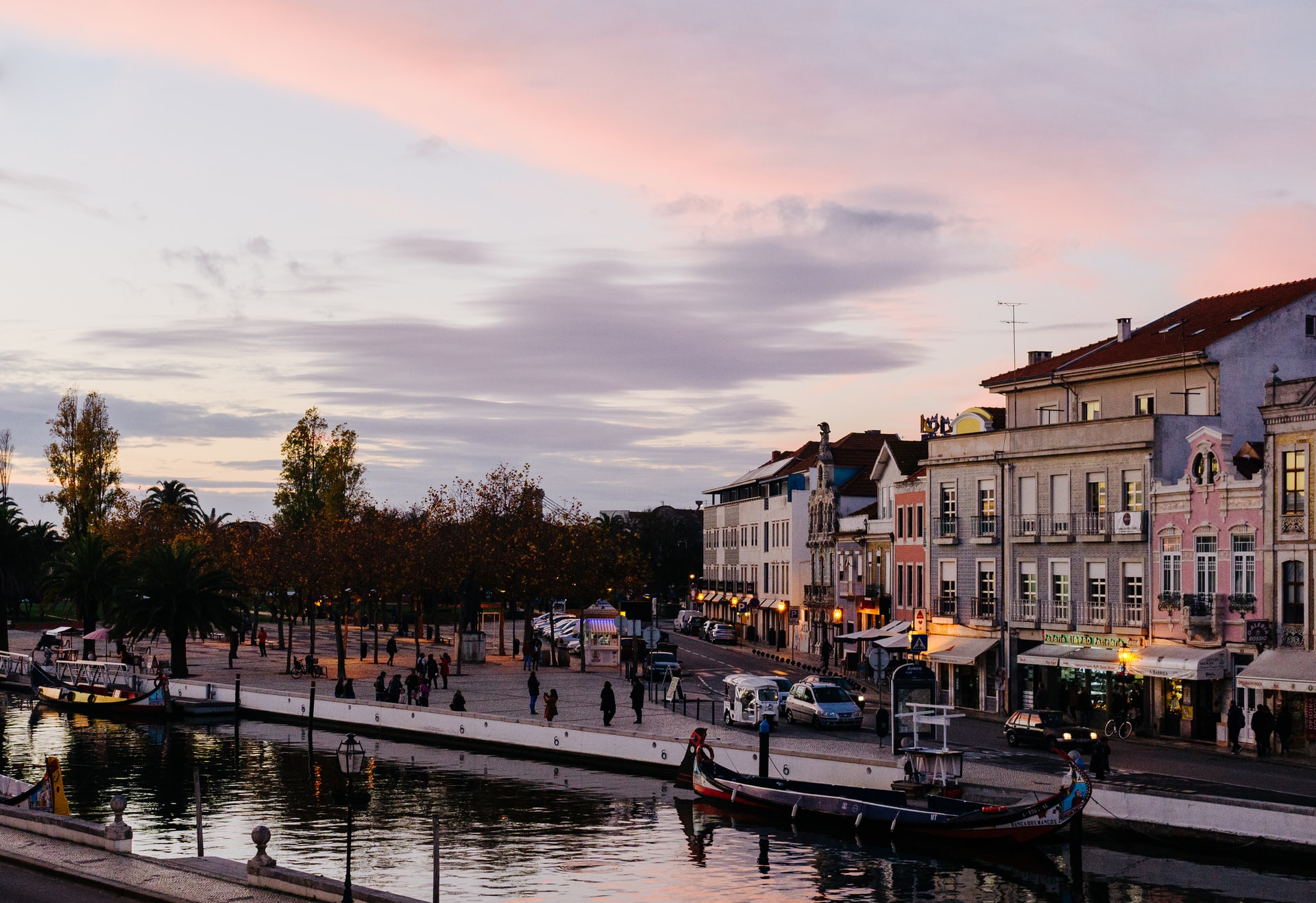 Leitão assado à Bairrada
We've already mentioned Baga's great potential for pairing with food, but the espumante also has great pairing potential. Approximately half-way between Lisbon and Porto, and a short 20 minute drive outside of Coimbra, you'll find a small town of less than 5,000 people called Mealhada. Unassuming from the outside, the beauty is found in the many tascas that litter its streets, all serving the same dish: leitão and espumante.
There's something about rich suckling pig and sparkling wine that, when combined, never ceases to satisfy. In Mealhada it's amplified. In fact, it's so popular that every September the town hosts a leitão festival where the locals spend days munching on suckling pig whilst sipping on delicious espumante!
Other Bairrada wine and food pairings
Being a maritime climate close to the ocean, it comes as no surprise that seafood is a popular pairing with the fresh Bairrada wines. Thanks to its rich acidity, Baga is especially good with rich meaty fish such as fresh tuna and squid dishes. As for cheese pairings, it's better suited to milder varieties high in acidity such as a soft goats cheese- which you'll find plenty of in Portugal!