Reading time:
4
mins
Siegerrebe (literally translated to mean 'victory wine' or 'champion wine' in German) is a white wine grape variety that originated in Germany. It is an intensely aromatic red and pink-skinned grape variety with incredible must weights. This delicate white wine has an interesting name (pronounced zee-geh-ray-buh, with the stress on 'ray') and an intriguing backstory to boot. So, where does it come from? What are the tasting notes? How can it be paired? If these are the questions on your mind, read on as we take  you through the refreshing world of this amazing German white.
The History of Siegerrebe
There are two stories as to how Siegerrebe came to be, which are essentially two sides of the same coin. First, Siegerrebe is thought to have been 'invented' by German viticulturist Dr. Georg Scheu (1879 – 1949). In 1929, the story goes, Scheu crossed Madeleine Angevine and Gewürztraminer at a grape-breeding institute in Rheinhessen, and Siegerrebe was born.
This story was met with some skepticism, however, when his own son, Heinz Scheu, claimed that Siegerrebe was actually born from the self-pollination of Madeleine Angevine. Just like Gewürztraminer, the exact origins of Siegerrebe are still hazy to this day. Little wonder they are called cousins – although there is more to this than the skepticism of their origins.
It wasn't until 1958 that grape was officially released for general cultivation in Germany. If you have read our article on Gewürztraminer, you know that German wines pose some tongue-twisting – and this one is no exception. Perhaps unsurprisingly, Siegerrebe didn't really garner popularity outside Germany until well into the 20th century.
Take, for example, the United States. It wasn't until the 1990s that Siegerrebe wines were commercially sold in the US. And it was mainly due to the evangelical work of Gerard Bentryn of Bainbridge Island Vineyard and Winery, who preached the good news of Siegerrebe to winemakers in the US that cared to listen. He was the first to grow the grape in the United States in the early 1980s. He would share cuttings of the grape from his vineyard to other winemakers like Greg Osenbach, co-owner at Whidbey Island Winery. Greg, like many other winemakers that believed in the potential of Siegerrebe, commercially started planting the grape in 1985, and by 1991, he officially released these wines to the US market.
Don't expect a single varietal Siegerrebe wine, though, except for a few exceptions – this is a blending grape through and through.
Technical information
| | |
| --- | --- |
| Sweetness: | off-dry – sweet |
| Acidity: | low |
| Alcohol: | 11.6% |
| Fruit: | ripe lychee, Italian herbs, wood spice |
| Aroma: | peach, orange blossom, lychee, rosewater, nectarine, and perfume |
Vinification process and characteristics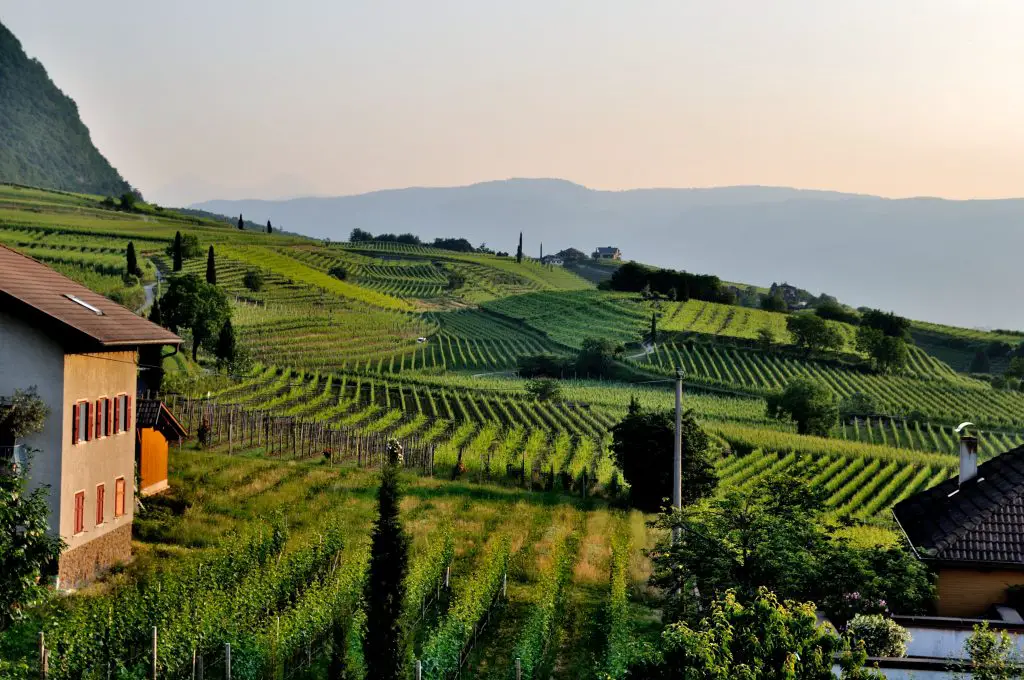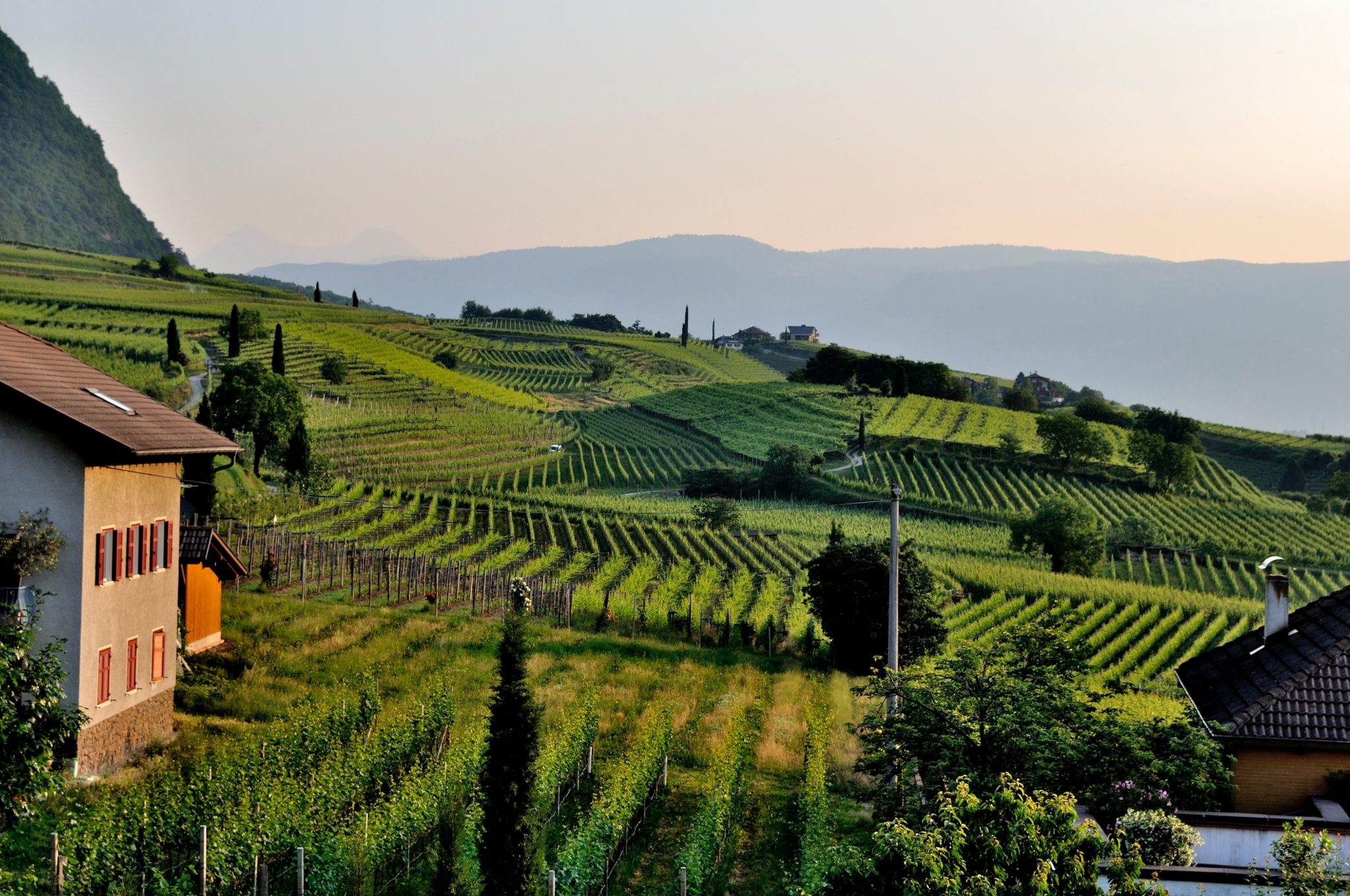 Siegerrebe grows best in cooler climates because its buds burst early, and it ripens relatively quickly. Its vinification follows the conventional wine-making process – harvest, crushing and pressing, fermentation, then clarification. 
The time of harvest is very important for this particular variety, because it plays a role in the grape's acid retention. The grapes are usually harvested on early September mornings, when the weather is cool. After harvest, the grapes are de-stemmed and immediately squashed, then allowed to soak overnight before pressing. They are then fermented in a stainless steel container using wild yeast. Unlike certain red wines that can be allowed to age for years on end, Siegerrebe is usually stored for around five months.
The characteristics of the wine are strikingly close to that of Gewürztraminer, especially in regards to the flavor and taste – it has very similar notes and aromas of rose petals, peach, lychee, and Turkish delight. These characteristics, as well as its origins, are why you might hear Siegerrebe referred to as the Madeleine cousin of Gewürztraminer.
It has low acidity and elevated must levels – that is, the amount of sugar available to be converted into alcohol. This is precisely the reason why it is called Siegerrebe, which translates to 'victory wine' or 'champion wine' in German. The ability of the grape to produce colossal amounts of yield earned it that name. In the early days of the grape, Siegerrebe's yield was several folds higher than other wine grape varieties in viticulturist's records – hence the name 'champion wine'.  
Although primarily grown in Germany, there are notable Siegerrebe vineyards in England, Washington, and Vancouver Island, among other regions. Note that these are primarily colder climates – the powerful yield of Siegerrebe allows for growth outside of the traditional quality wine growing regions.
Siegerrebe Dessert Wine
The high levels of must we mentioned just now mean that Siegerrebe can also be produced as a delicious sweet wine variety, or even as a dessert wine (check out the Chaberton Estate's Dessert Siegerrebe for an interesting twist). Normal Siegerrebe is relatively low in acidity and alcohol content, so it will not dull the palate to the sweetness of a good dessert.
Siegerrebe Food Pairing
Wines with this grape tend to have a complex taste profiles with a notably spicy finish, so they can be enjoyed alone. But if you are looking to pair Siegerrebe with food, lean towards the unique selling points – its spicy notes and intense aroma. 
Spicy Asian cuisines like Thai curries come to mind – a coconut chicken curry would be a fantastic pairing.  Siegerrebe's bright aroma complements these kinds of dishes, and its spicy finish really helps to bring forth and distinguish the different layers of spice that constitute the dish.
Siegerrebe also pairs excellently with Riebekuchen (a German delicacy consisting of potato fritters with stewed apples) and honey glazed ham. A perfect weekday dinner pairing!
Alternatives to Siegerrebe
Alternatives to Siegerrebe wines include:
Header photograph by ZbyszekB/Wikipedia, licensed under a CC BY-SA 3.0 license.